Char-Koosta News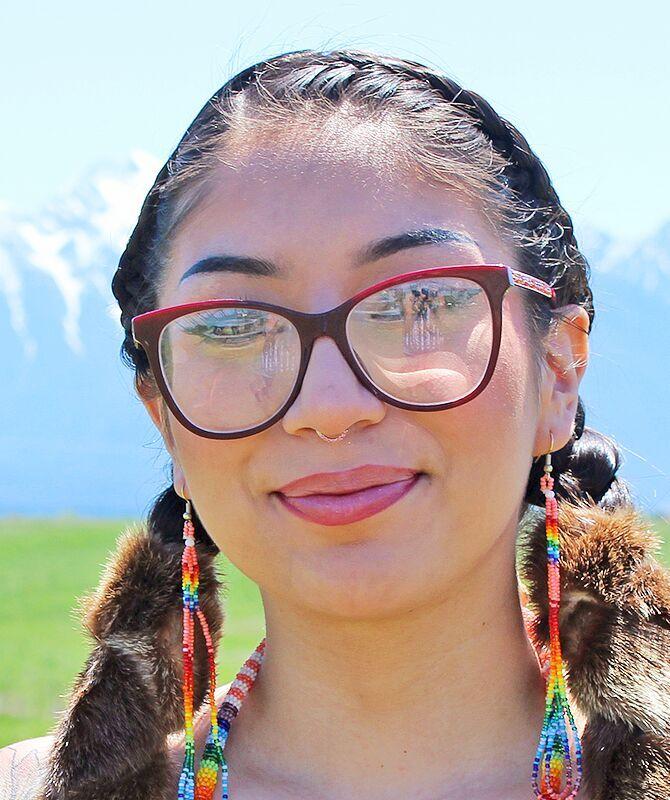 RONAN — Ronan High School graduate CSKT tribal member Sariel Sandoval was admitted to the Engineering School at University of California-Berkeley, but the school doesn't provide scholarship/grant funds for out-of- state students which affects her ability to attend. On May 21 the determined student started a GoFundMe campaign to raise funds for her to enroll in the university this fall. 
Sandoval is the daughter of Cristen Morigeau-TwoTeeth and Antoine Sandoval. She was born and raised on the Flathead Indian Reservation and is Bitterroot Salish and Dine'. She graduated from Ronan High School on May 30 and was recently admitted to the University of California-Berkeley to study Engineering: Mathematics/Statistics and she plans on double majoring or minoring in Native American Studies. 
She has spoken on important issues such as Cultural Appropriation, Missing and Murdered Indigenous Women, Indian Education for All, and Dismantling Privilege for speech and debate where she placed second at State, third at the National Qualifiers. She is a Tribal Health Community Leader, HOOPA Mountain Indigenous Scholar of Promins and participates in We Are the Youth Of Montana vs. MT State where she gives the Native perspective on how Montana affects climate change. 
Berkeley is the ideal college for Sandoval's future goals and she intends to come back to help her people, tribe, and community. 
Unfortunately, the University of California school system doesn't offer funding for out-of-state students, only in-state, and the amount of loans she would be able to take out isn't even a fourth of the price of the cost. After finding out this information most told Sandoval to just go to an in-state school for less money because she couldn't afford Berkeley. Her and her mother talked about it and she came to the conclusion that she could at least try to raise the funds through scholarships and stuff she said. She is still turning in scholarship applications but feels like anything else she gets will not cover the cost. 
Sandoval said it will cost her $69,022 for a year at the school and the scholarships she has secured will not cover the total cost. So far, she has received scholarships from CSKT Higher Ed, Elouise Cobell Scholarship, and Ronan Women's Club. Some scholarship deadlines were at the end of May but many of deadlines had passed before she knew she had been accepted to Berkely. She said a lot of scholarships she applied for were for specific schools and in state school. 
The GoFundMe campaign came about because she said she saw someone else who was also going to Berkeley raise $60,000 and her mom suggested that she consider it.
Although the school doesn't provide scholarships/grant funds to out-of-state students Sandoval is determined to achieve her goals and her sights are set on Berkley. As of this week the campaign has reached $16,500 of its $50,000 goal.
Sandoval plans to live on campus and has applied to Berkeley Native American Theme House. The house is a residential program in campus that seeks to foster the future of indigenous leaders. 
The GoFundMe campaign can be accessed here: https://www.gofundme.com/f/help-send-sariel-to-berkeley-engineering