Three Chief Cultural Center staff reflect on the People's Center's history and moving forward
Char-Koosta News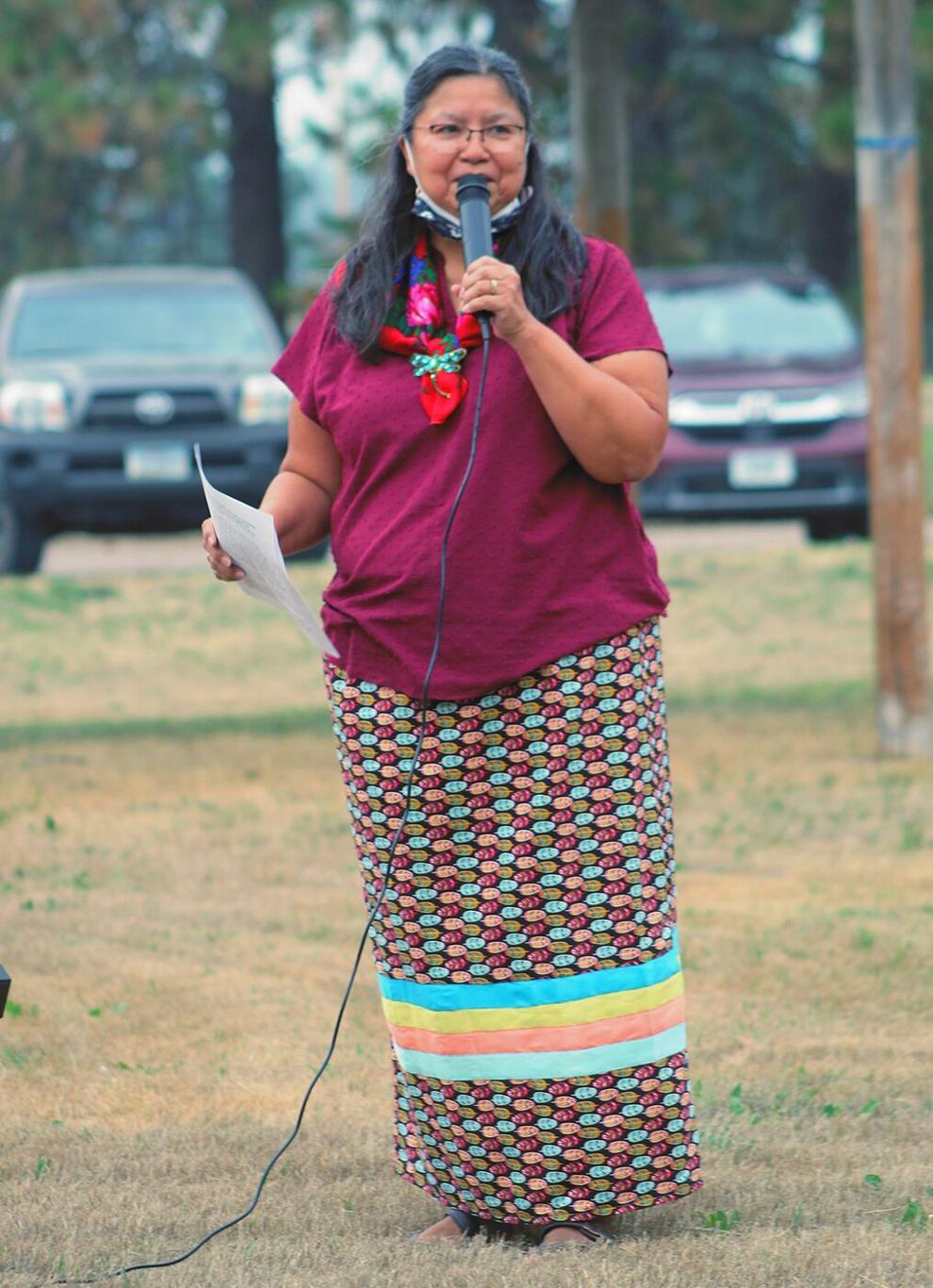 PABLO — Monday, September 6, marked the one-year date when the People's Center in Pablo was engulfed in flames. A tragic story of loss has left the center's staff and the tribal community with heavy hearts for what the flames took and the life that was lost. 
Friday, September 10, around 45 people gathered for a memorial to offer prayers, memories, and encouraging words to help all move forward and continue on with the work ahead. 
Clark Matt, Joe Sorrell Jr., Joe Sorrell, Sr., Charlie Quequesah, and Councilwoman Carole Lankford led the opening words, prayers, and hymns. Nez Perce tribal member from the Chief Joseph band Kermit Davis offered prayers and a song from his longhouse that is sung to ease grief and suffering. 
Upon opening with prayers Sorrell, Jr. talked about losing his brother to suicide seven years ago and said he thinks about that every day and even more during suicide prevention week that ran from September 5 to 11. "I wish someone could have been there for my brother to help with something like that because it's a serious thing on this Reservation that needs to be addressed. The People's Center is a good start. They're teaching about our tribe, heritage and past. I feel sorry for the young man that took his life here. I wish somebody could have got to him first too, to talk to him", he said.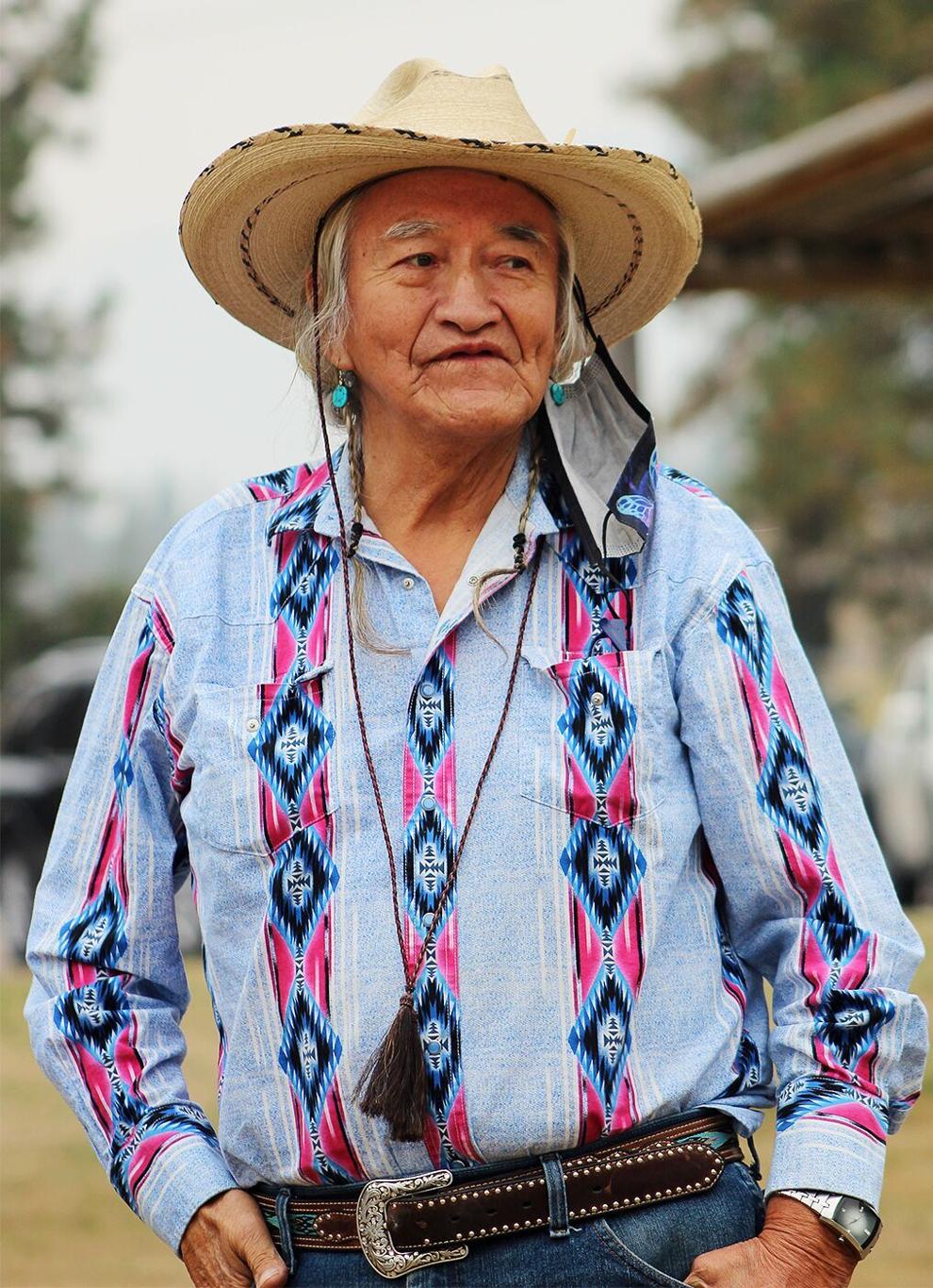 Thirty-three-year-old Julian Michael Draper, of Pablo, had entered the building through a broken window and then continued to barricade the entry ways that prevented firefighters from gaining access to the interior. A backhoe was used to break through the back wall of the building and Lake County Sheriff Don Bell said Draper died in the fire. 
Three Chiefs Cultural Center Director Marie Torosian gave a heartfelt speech about the center's loss and thanked everyone that joined to help with the closure and to say a final farewell to the building and everything it has been since 1995. 
"Sunday, September 6, 2020, is a day that the staff and Tribes will never forget. Firefighters worked hard to try to save what they could", Torosian said as she emotionally spoke of seeing the fire and the past year's long road of recovery for not only herself but her staff. 
Since the 2020 fire the People's Center has leased a new building, dealt with insurance, found professional conservators to work with damaged artifacts, rebuilt the education program, and have had to find secure storage for items being returned from cleaning.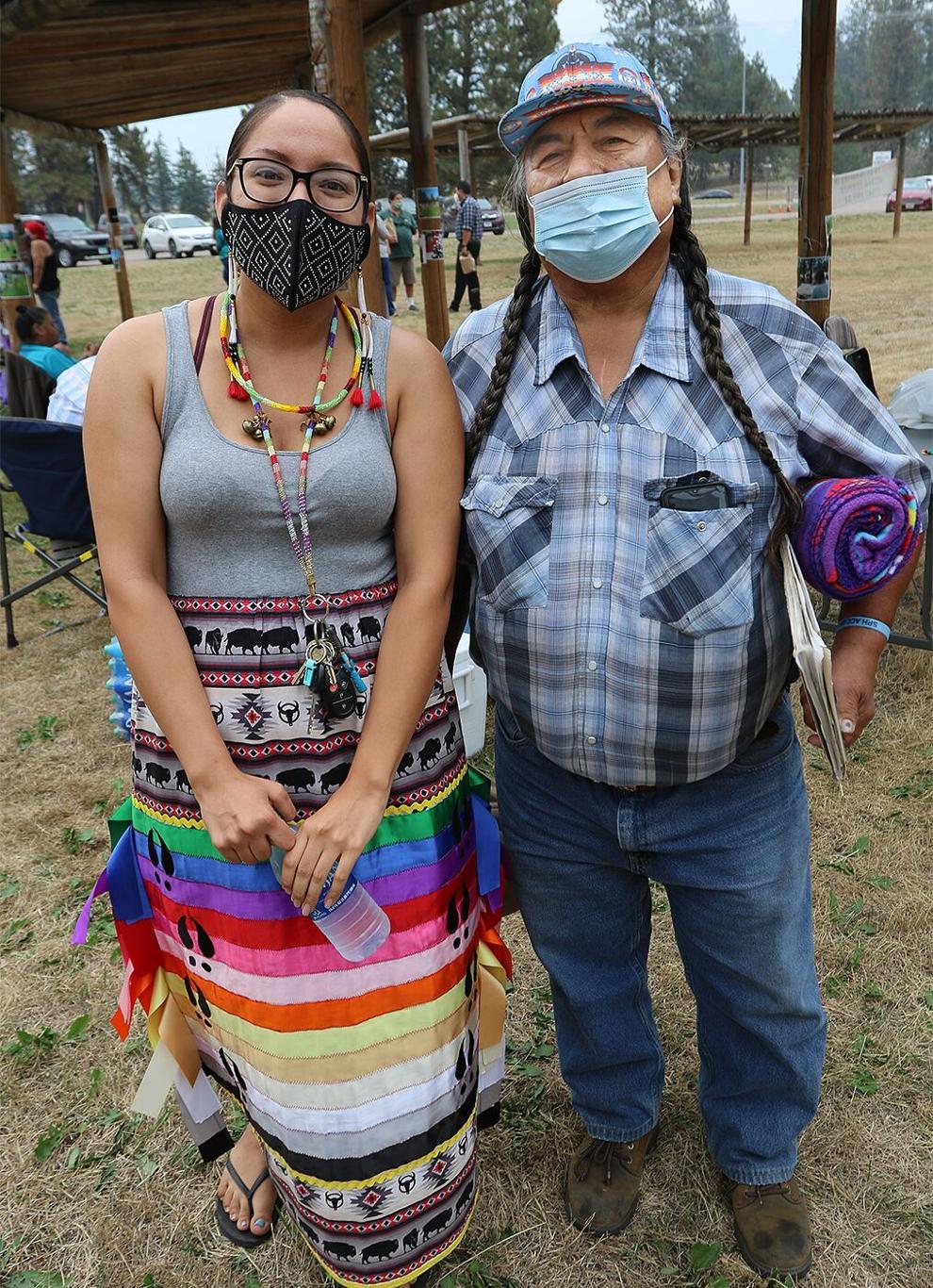 "Where we're at now is the Allard Complex. We are very grateful for Morton and Coffman LLC, Stuart Morton and Don Coffman", Torosian said. 
There are 290 items slowly being restored and cleaned by conservators which some are being stored at Ninepipes Museum and Torosian expressed gratitude to the museum's Executive Director Jo Cheff for her generosity and for opening their doors during this difficult time.
Torosian continued to thank Salish Kootenai College President Sandra Boham for the use of a building, all volunteers that were there after the fire, conservator Nancy Fonicello for cleaning and restoring artifacts, and Joe Abbrasia who is doing painting restorations, conservator Jennifer McGlinchy-Sexton working with damaged images, and Jack Lyons for restoring the historic church bench from the Jocko Church. She said the staff and conservators are still working to get a complete counting of what was lost in the fire.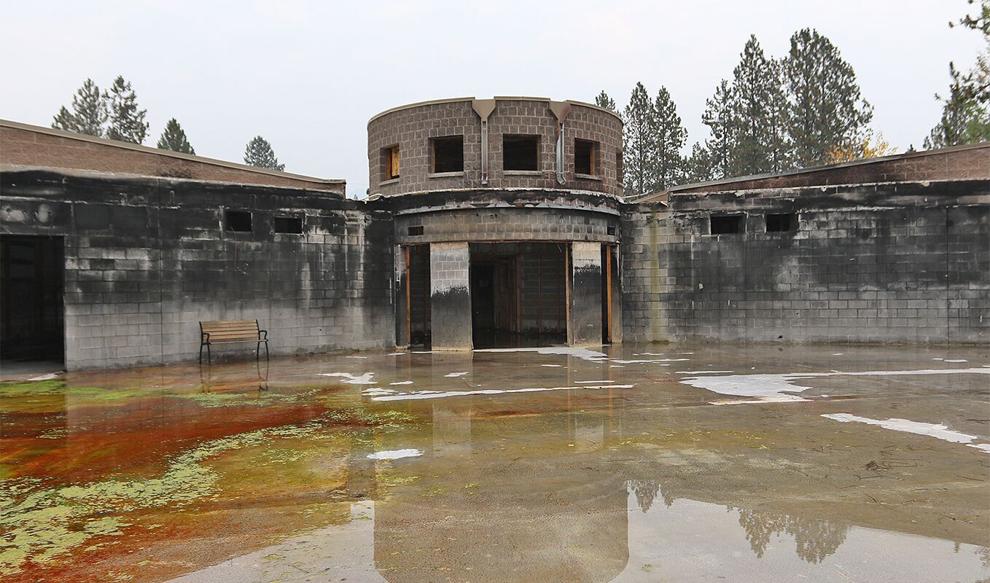 Additionally Torsion thanked Ronan, Polson, and Finley Point Fire Departments, all first responders and ambulances, Lake County Law Enforcement, Confederated Salish and Kootenai Tribal Council, CSKT Preservation Department, CSKT Division of Fire, Mission Valley Power, CSKT Executive Officer Rick Eneas, CSKT Director of Administration Support Kermit Clary, CSKT Education Department Head Michelle Mitchell, Steve Lozar, Smithsonian, FEMA National Heritage Responders, Bishop Insurance, Montana Historical Society, the Historical Museum at Fort Missoula, New Life Church, David Sagmiller, Westland Seed, and the many donors and contributors that contributed and continue to contribute to the collection and recovery efforts.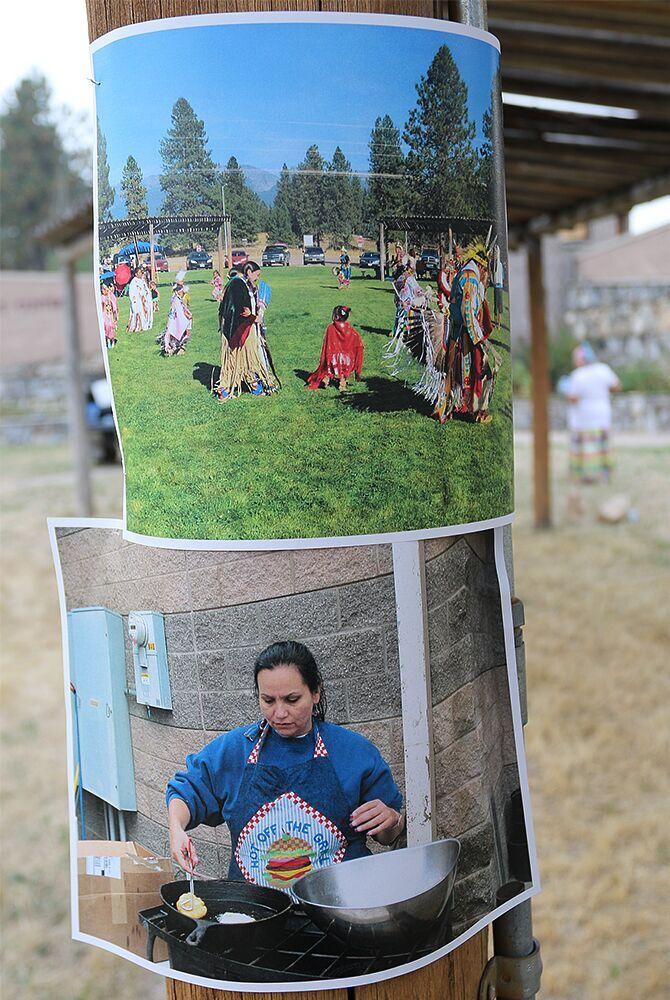 Torosian thanked all the valued customers and businesses that continue to support the center, interns, the tribal elders that support and guide them, both Culture Committee staff, the COVID-19 door monitors that watched the building until it could be taken care of properly, and the centers' staff - Aggie Incashola, Loushie Charlo, Geri Hewankorn - along with their families for all their help and support.
Over the gathering many memories were shared about those that came to the People's Center, whether it was for school, dry meat socials, frybread tastings, beading socials, crafting, the two weddings held there, sewing classes, birthday parties, and staff parties.
"Today we're asking for your continued support, as we rebuild who we are at Three Chiefs Culture Center and as we continue to move forward. Although we leave this site today behind for good it will always be a part of us. It's time to move on, time to let this ground rest and heal", Torosian said. 
Pablo District Council Representative Martin Charlo said, "It's a really good thing what we have done today, putting the building to rest. It's like losing a piece of our community or our Tribes. We are very resilient; things are just material and as a people we will get through this, and we have. We've gotten through worse, and we will continue to be resilient."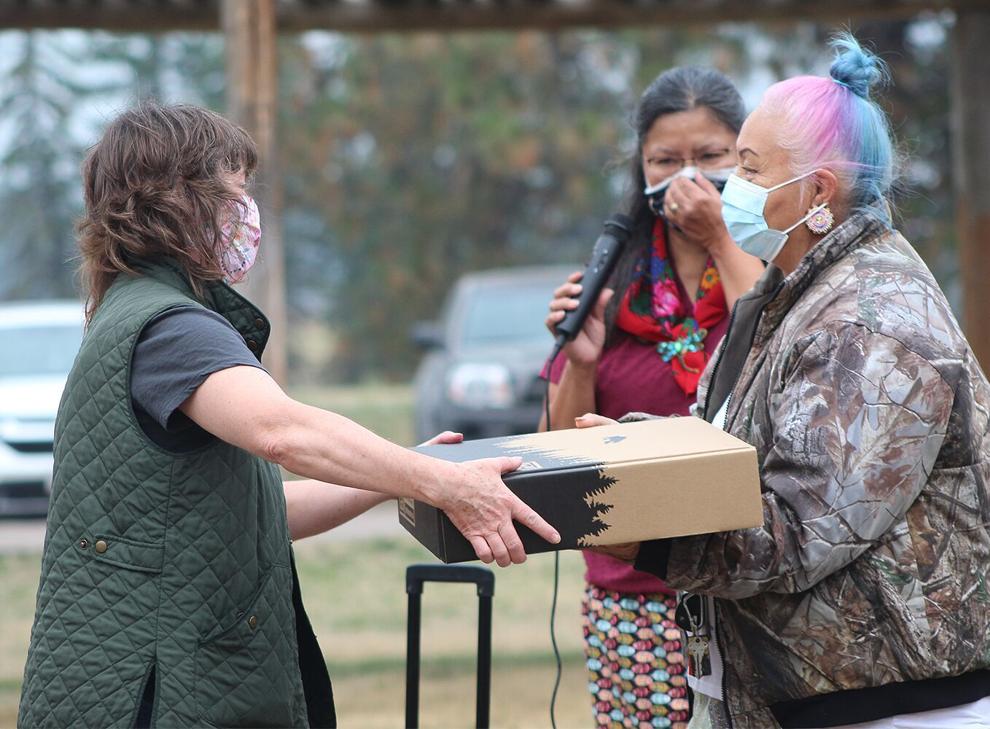 Former People's Center employee Pat Matt Jr. also shared words of wisdom and said that throughout the day he had been thinking about what was lost in the fire and thinking about the survival of Indian people. "We're still here and that's the beautiful thing," he said. Matt said our culture carries on through the young people and that it's not entirely by the things we have. 
On behalf of the tribes, TCCC staff presented council members Carole Lankford and Martin Charlo with Flathead Reservation 'Honoring Our People' wool blankets produced by 8th Generation for their continued support since the fire started and for everything they continue to do.
The staff also presented a 'Honoring Our People' blanket to Pend d'Oreille Elder Stephen SmallSalmon for his support and guidance, Jo Cheff, and CSKT Education Department Head Michelle Mitchel. The staff mentioned that they will additionally be gifting blankets to CSKT Division of Fire for their support, CSKT Executive Officer Rick Eneas for his dedication and help, and to Kermit Clary for making sure supplies were always on hand.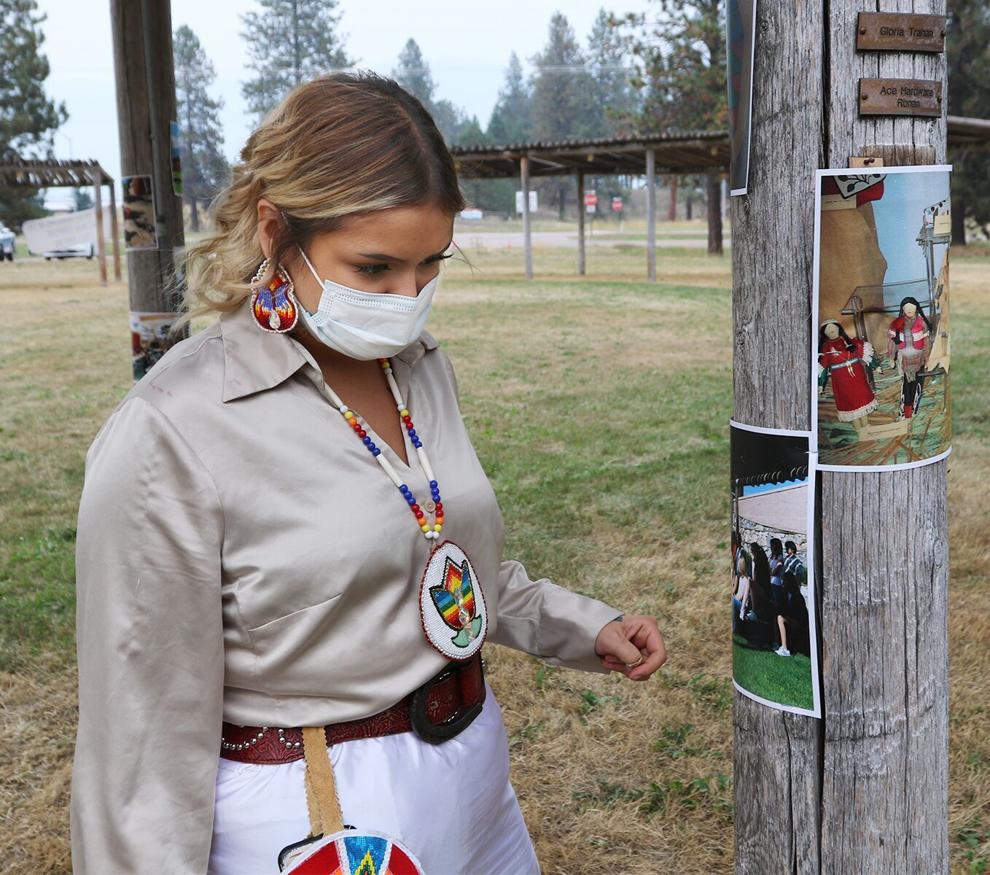 As the gathering ended a lunch was shared one last time on the People's Center grounds and final prayers and songs were done. 
Throughout the memorial many memories were reminisced over, and emotions felt but as everyone left a feeling of gratitude and happiness for the path ahead was in the air.
The formerly named People's Center in Pablo was rebranded and renamed at the beginning of this year to Three Chiefs Cultural Center and is now located in St. Ignatius in the Allard Complex. More on this can be read in a previous Char-Koosta News article: http://www.charkoosta.com/news/three-chiefs-culture-center-arises-from-the-ashes-of-the-peoples-center/article_3b06345c-7d41-11eb-9736-c38abc4d0e2c.html