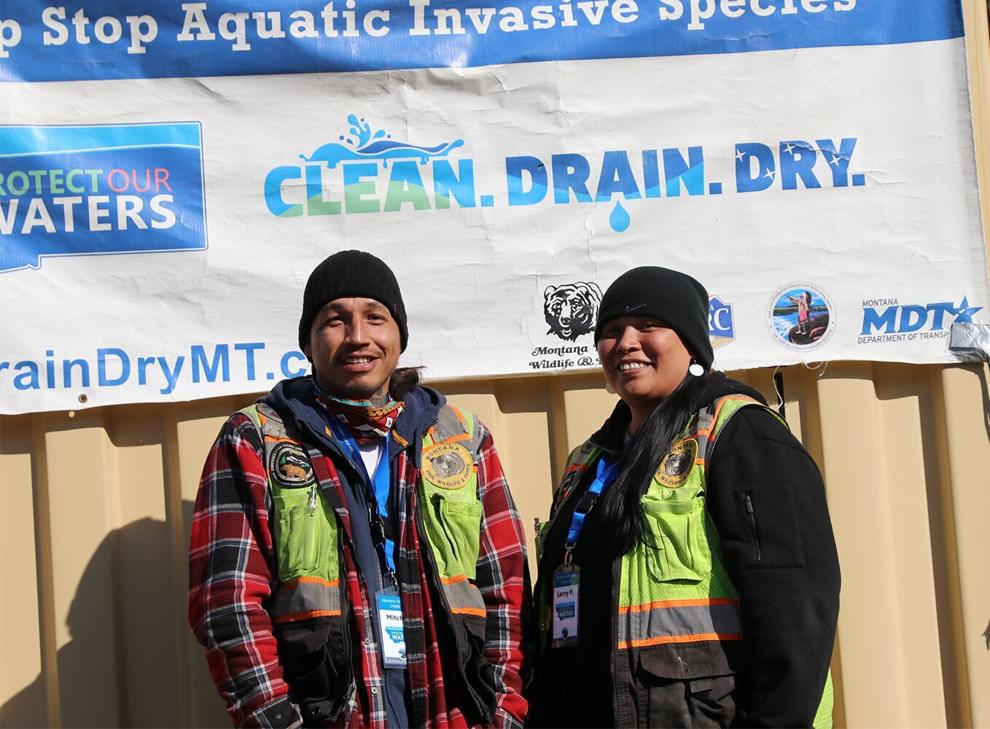 Ravalli AIS inspection station, now open and Thompson Falls set to open next month
Char-Koosta News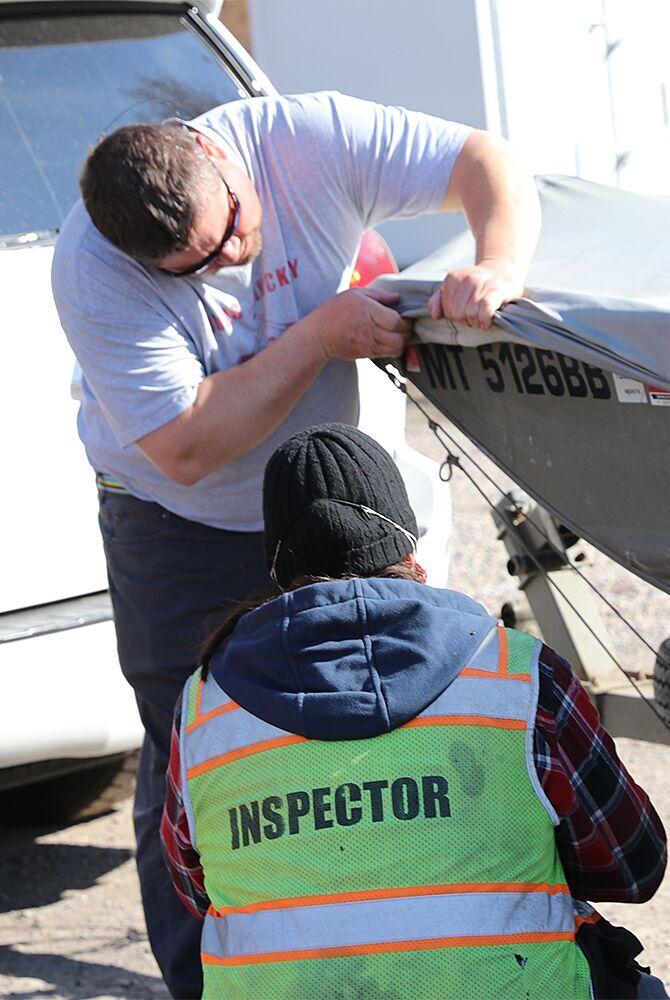 RAVALLI — It's that time of year again. Time to get very defensive when it comes to aquatic invasive species, especially when it comes to zebra and quagga mussel as well as invasive water plants. To that end the Confederated Salish and Kootenai Tribes opened the Ravalli watercraft inspection station on Friday, March 12. It is one of two that CSKT operates under a Montana Department of Fish, Wildlife and Parks contract — the other is located in Thompson Falls.
The opening weekend traffic was a tad slow, which is normal this early in the water recreation season. The spring Mack Days fishing event did contribute to most of the 66 inspections conducted at Ravalli over the weekend.
"It hasn't been really busy, yet," said Mitchell Parker, at the Ravalli watercraft inspection station. "But it is always slow to begin with."
There is a new head the Aquatic Invasive Species program. Katie Finley-Squeque replaces Erik Hanson as AIS program coordinator.
"I am looking forwards to the new season," Finley-Squeque said. "We have a passionate returning staff that are ready for the upcoming season, and will help the new staff members get established when they come aboard."
The present staff has undergone two days of training last week prior to the opening of the Ravalli station on Friday, March 12. The other returning employees and the new ones will undergo training in April.
"Our mission, besides the inspections, is educating the public about the aquatic invasive species when they stop at our stations. We not only lookout for the quagga and zebra mussels but also for invasive plants," Finley-Squeque said. "Some might see the inspections as a nuisance, but they are necessary."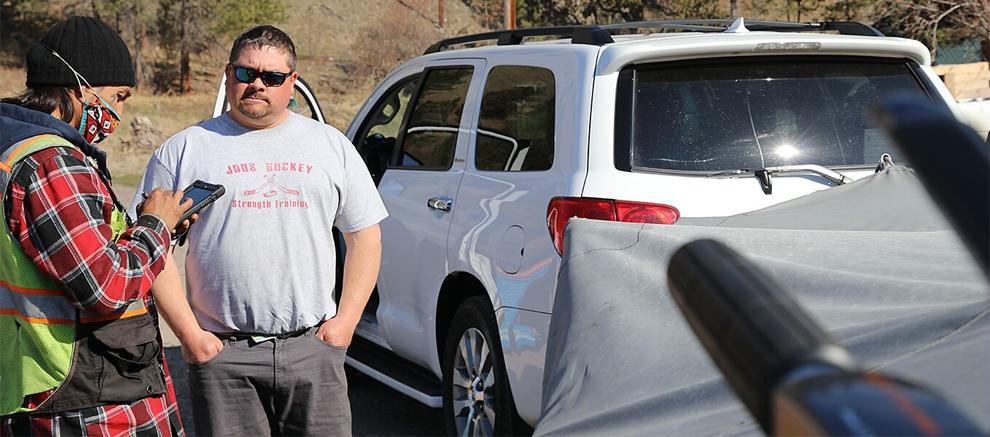 When fully staffed for the summer recreation season, the CSKT Natural Resources Department's Fish, Wildlands, Recreation and Conservation Division's Aquatic Invasive Species program will have 20 inspectors at its inspection stations.
There are currently four watercraft inspectors — Mitchell Parker, Lacey Parker, Cody Neal and Rob Howard — at the Ravalli station that is open from 7 a.m. to 7 p.m. 
There is also a game warden — Paden Alexander — on-site to assist with drive-bys, and any potential dicey situations that might arise. The Ravalli station has two video monitors and one body camera that monitor the inspections, and of course would help document any dicey situations. 
The Ravalli inspection station will eventually morph into a 24/7 operations in May. The Thompson Falls inspection station is scheduled to open on April 23. 
Finley-Squeque said the AIS program has submitted plans for the public education Mussel Walk event to the Tribal Council, and the decision will be dictated by COVID-19 concerns related to public and staff safety.
There are currently five watercraft inspection stations open at three key border entrance areas at Dillon, Broadus and Miles City and near Flathead Lake at Ravalli and Kalispell. 
So far as of Monday, March 15, the Montana AIS watercraft inspection stations have conducted 102 inspections that found two high-risk watercraft and no mussel fouled watercraft. The high-risk watercraft emanate from areas known to contain zebra and/or quagga mussels or are watercraft with bilges.
Inspections conducted at inspection stations 
• Ravalli has conducted 66 inspections
• Kalispell has conducted 28 inspections
• Dillon has conducted six inspections
• Broadus has conducted one inspection
• Miles City has conducted one inspection
Inspection by state
Arizona, three; California, two; Utah, two; Washington, one; Idaho, one; Illinois, one; North Dakota one; Oregon one. The remainder of watercraft inspections were conducted on Montana vessels.