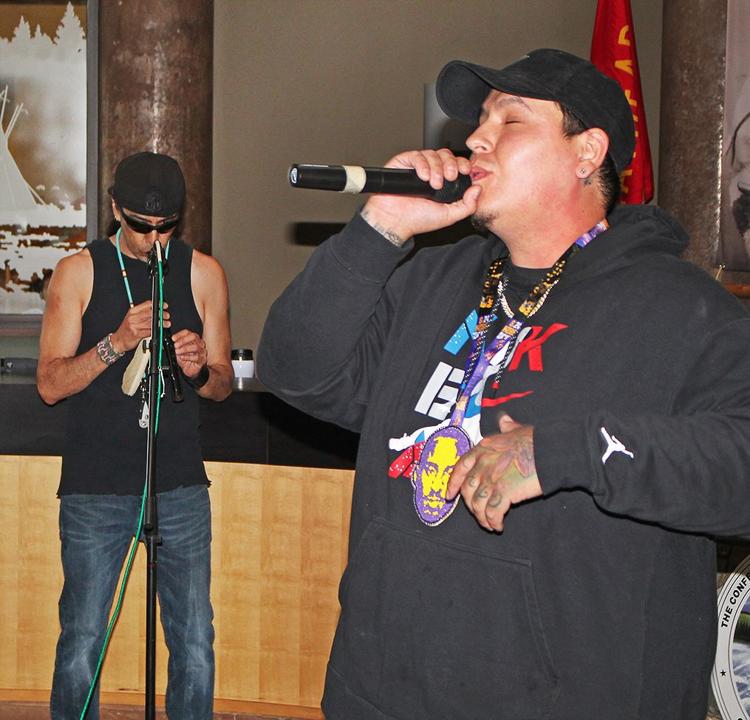 PABLO — Driven by concerns that young people may not be responding to COVID-19 prevention guidelines, a committee of tribal leaders formed to discuss strategies which might raise the awareness among teens that they have the power to protect their elders. What emerged was an innovative social media campaign aimed at the ages of 12 to 18. 
For the second release of the campaign, the committee recruited Shadow Devereaux, aka Foreshadow, a tribal musician.
When Foreshadow was asked to be part of the campaign, he said he was excited to be able to use the platform and the audience he has cultivated to speak directly to the youth.
"Touching on these themes for this track means a lot to me," he said. "This song came natural and just felt right—I just wanted to speak to the youth who have supported me and my music over the years."
Foreshadow created a new song with the message, "Protect Your People" with regards to the current coronavirus. Inherent in the song lyrics, is a deep understanding of tribal values and how actions to protect the CSKT community are important.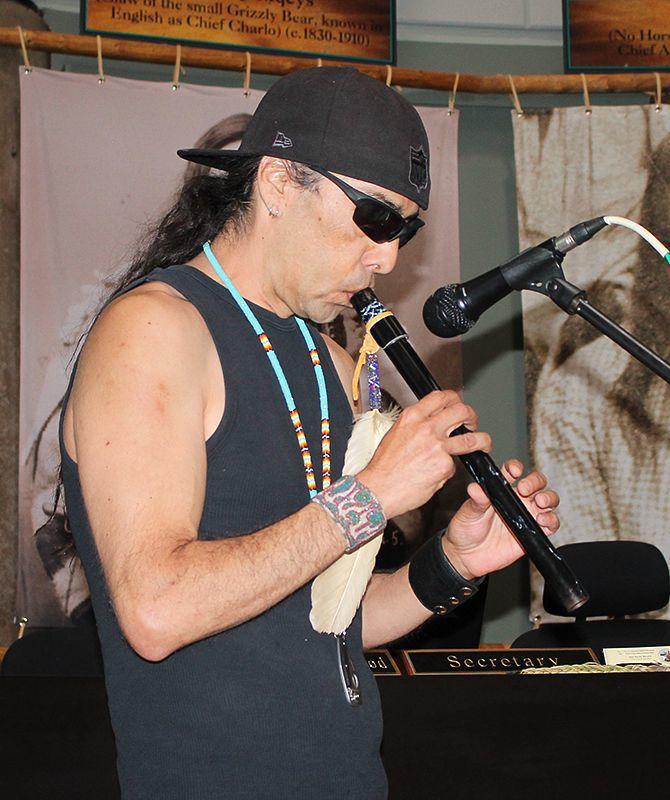 To add more cultural impact to his song, Foreshadow recruited his cousin Buck Morigeau to play native flute and provide Salish phrases in the song. "I had a vision right away. As soon as I heard the music, I wanted some flute in here and some Salish."
Morigeau, frontman for the metal band Warcry, took to the hip-hop style of the music. In his youth, he would breakdance for video game quarters and listened to early 80s rap before finding heavy metal in his teens. He still keeps his ear toward hip-hop and rap.
Morigeau is also featured in the music video in his traditional dance regalia. "That was important for me for the youth to see that because not only are we representing Indian people out there in the world, in the modern way, there's still all that past and tradition that's behind us that needs to be brought along with us into this modern world."
Watch the video below.
Getting the message to the youth about COVID-19 safety is important to Foreshadow. He said he realizes that many native youth are raised by their grandparents or are close to older members. However, he's noticed many youth don't take precautions to protect against COVID-19 like washing hands. He noted that the coronavirus outbreak in the Navajo Nation is an example that tribes aren't immune to the pandemic. "I hope my message will have a big impact on the kids," he said. 
"When I heard this new song, it was overwhelming, actually pulling emotion from me," said CSKT Councilwoman Charmel Gillin. "The power of this message is exactly what the committee hoped to put into the ears and hearts of our youth in order to inspire a true connection with the heritage, culture, and a chance to grasp the essence of honoring our elders by protecting their health."
"Once I heard Shadow's song, I told the rest of the committee, brace yourselves," said Michelle Mitchell, CSKT Education Department Head. "It gave me goosebumps and I choked up, and I am really pleased to help another talented tribal musician get their music and talent heard and seen."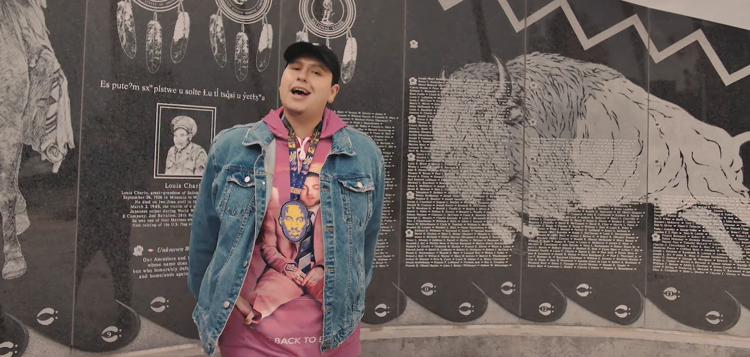 Foreshadow's song premiered on Friday, with a full video and TikTok dance challenge set to unveil on Saturday. Local youth who make and post their own "challenge videos" could win $100 gift card for helping pass along the message."
The purpose of the CSKT COVID Youth Community Care and Awareness Campaign is to create a culturally relevant COVID-19 awareness message for Flathead Reservation youth, which is built on themes such as #ProtectOurElders and #WalkTogetherWell in order to inspire youth to carry the themes to peers, involve family, and positively impact health and safety in the tribal community. The hashtags with the video are #ProtectOurElders, #fixyourmask, #csktcovidchallenge, #csktchallenge, and #walktogetherwell. Youth "Challengers" will be asked to follow the artist they respond to (@foreshadow) in their post and include the hashtags, as shown above, in order to keep message branding and momentum.
The campaign will feature other local artists in the coming weeks. 
About Foreshadow: 
Shadow Devereaux, also known by his stage name Foreshadow, is a Salish & Blackfeet hip-hop artist from the Flathead Indian Reservation in Western Montana. His sound is described as a blend of modern trap rap and boom bap that includes descriptive lyrics which illustrate his own life experiences. Although he has his own style, the timbre, texture, and tonality of his compositions can be described as having influences from the likes of his idols Mac Miller and J. Cole.
As a child growing up on the reservation, Shadow found his passion for music at the age of seven when his father gifted him a cassette tape recording of Tupac's greatest hits. As he listened to this cassette religiously, he became more enamored with hip-hop.
Later, at the age of fifteen, Shadow recorded his first ever rap song. Since then, he has remained motivated to make a living through an art form that he truly loves. Among Shadow's myriad of accomplishments, his major feats consist of sharing a stage with well-known musicians such as Waka Flocka Flame, Machine Gun Kelly, Yelawolf, Deltron 3030, Tech N9ne, and Bone Thugs-n-Harmony.
Although his list of musical accomplishments is quite impressive, his most meaningful achievements include keynote speaking to a graduating class of high school seniors, organizing a show for the youth on his reservation, and collaborating on a youth music project titled "Healing Through Music." Shadow's passion for music, his family, his supporters, and representation for Native American youth continue to be the driving forces behind his unwavering devotion to creating music.
Music links 
Instagram @foreshadow406
Facebook @foreshadow
YouTube @Foreshadow406
Additional reporting by Sam Sandoval