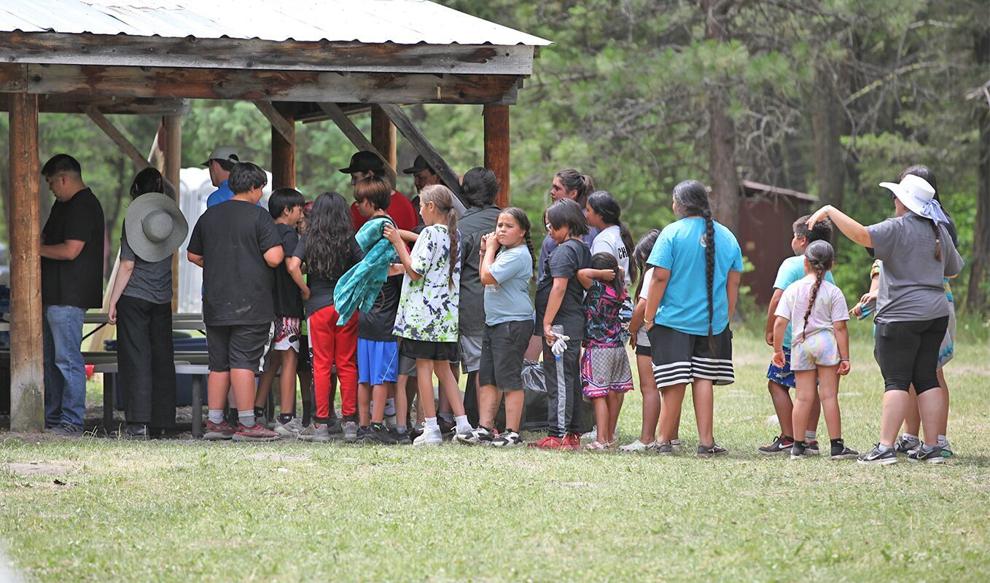 Char-Koosta News 
AGNES VANDERBURG CAMP — The Agnes Vanderburg Camp nestled along the banks of Valley Creek was a bevy of youthful tribal cultural activity this past week as Flathead Reservation students and parents joined in with cultural practitioners at the Tribal Education Department's Project Aware five-day tribal cultural education camp for 5th-grade students.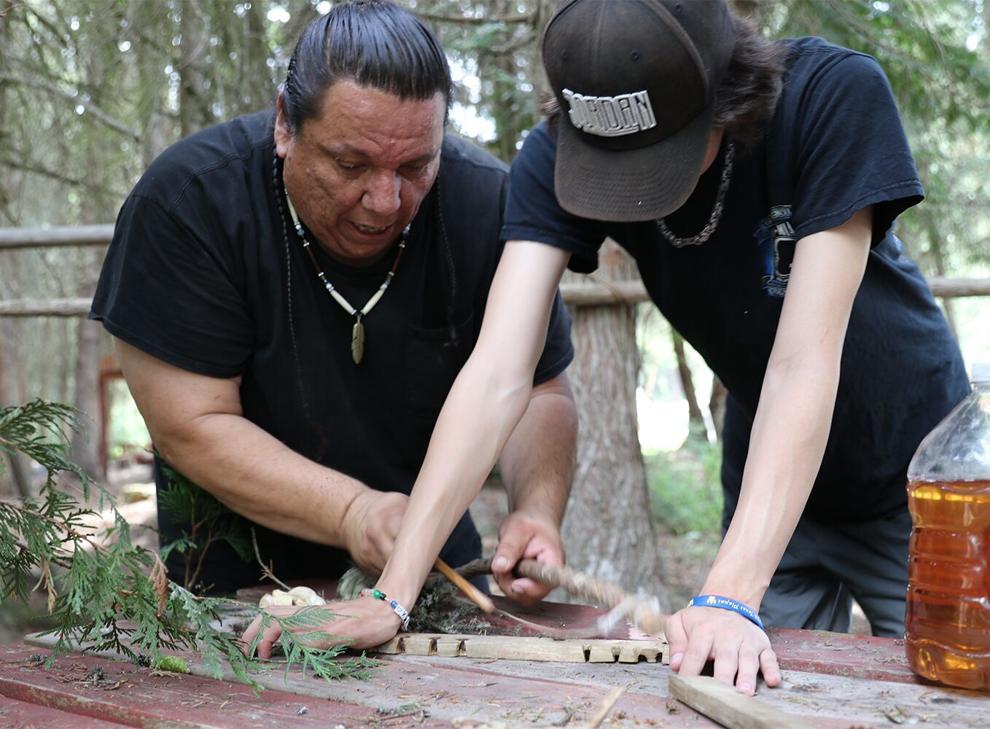 Various hands-on learning stations that included beading, the making of hand drums, traditional dyes, yaya dolls and regalia, hide tanning, and other tribal cultural crafts were available for the young students. 
Dana Hewankorn of the Tribal Education Department (TED) said the Project AWARE grant is a dream come true, so to speak. It is a three-year grant with an opportunity to add two more years. It is a project funded through the US Department of Health and Human Services Substance Abuse and Mental Health Services Administration's FY 2021 Project AWARE-SEA program.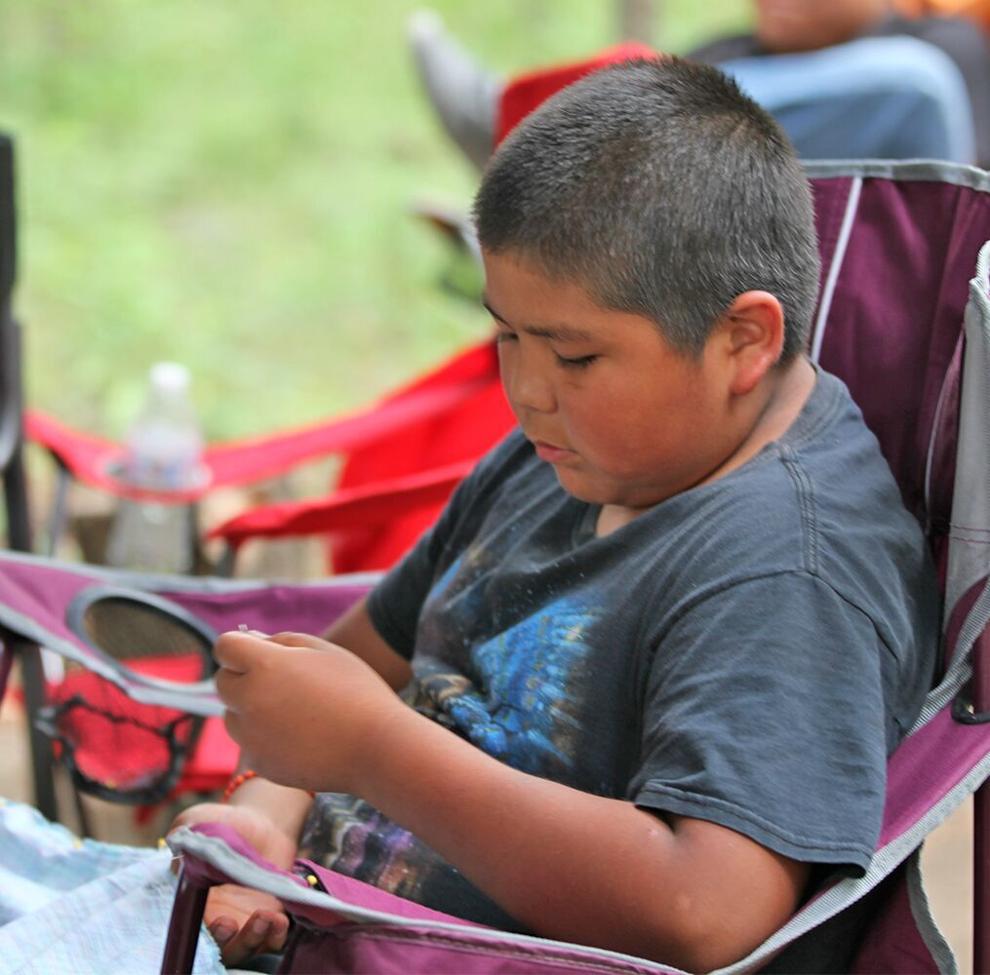 The TED presently works with three school districts — Polson, Ronan, and St. Ignatius — on the Flathead Reservation as well as the Salish Kootenai College Culture and Language Apprentice program. The educators in each of the school districts respectively are Amy Williams, Gwen Couture, and Aspen Decker; Michael Munson is the SKC educator. The Séliš-Ql̓ispé Culture Committee, Kootenai Culture Committee, and the Tribal Health Department are also involved in the camps. A film crew is also documenting the camps as part of the grant.
"By working with the school district and SKC educators this effort will add to the way educators teach about the tribal cultural ways that are not only aimed at tribal students but all students," Hewankorn said. "We selected the 5th and 9th grades because they are transitory grades for students moving from elementary and junior high school to middle school and high school. Students that are proud of their culture do better in schools that teach subjects that are relative to them. To that end, we are looking to add two other schools to the project."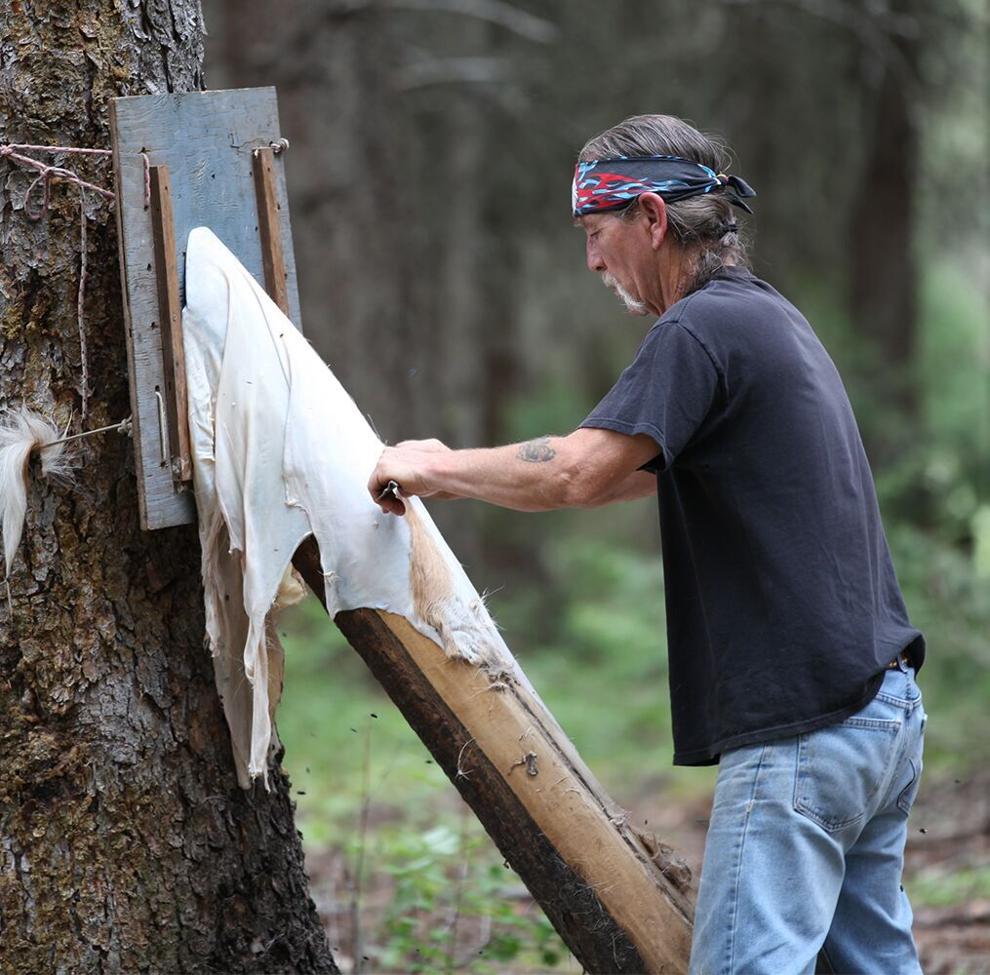 Polson educator Amy Williams said the youth at the camp are full of questions and wonderment about the world they live in.
"We are trying to help with the education of the young students by teaching with the kids' perspective in mind," Williams said. "The whole gist of the approach is to heal any type of trauma with the inclusion of tribal culture. We know this works. And there is a big push in writing the curriculum for this type of educational approach. It helps in the understanding of tribal people by Indians and non-Indians." 
Julie Cajune, Williams, Decker, and Couture are presently working on the development of a curriculum to be used in the participating school districts as well as any others that want to use it.
"There is a uniqueness of beliefs and cultural structure in the Tribes on the Flathead Reservation and we want to teach how to find the connections that all kids need to learn about this," Williams said. The camps are about casting that connection that will reel in the understanding of unique time immemorial ways of tribal people that are not well represented in books and classrooms."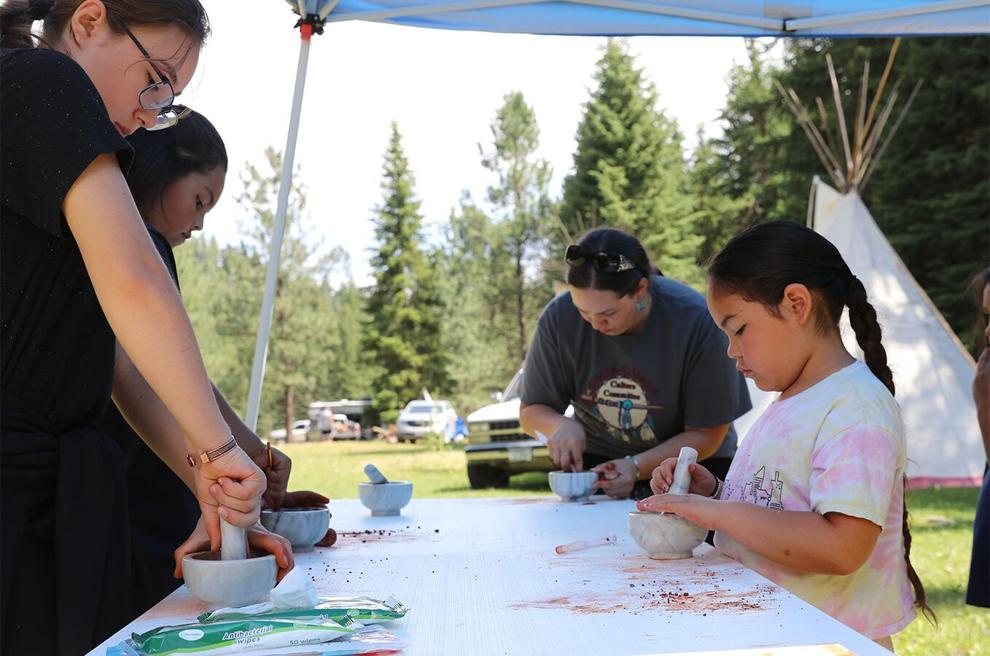 Williams said the AWARE program also focuses on the mental health needs of the young tribal students via a holistic approach that is a tribal culture based in and out of the schools. "We want to sway students to stay in school and graduate," she said. "We will keep approaching them and establish partnerships with them to stay in school."
Hide tanning specialist Randy Michel said it takes about two days to tan a hide, however the size of the hide dictates how many hours in the days it takes. He has been doing it for 52 years now and as they say, "He knows a thing or two about tanning hides." He started tanning hides under the tutelage of the name-sake of the camp, Agnes Vanderburg way back in the day.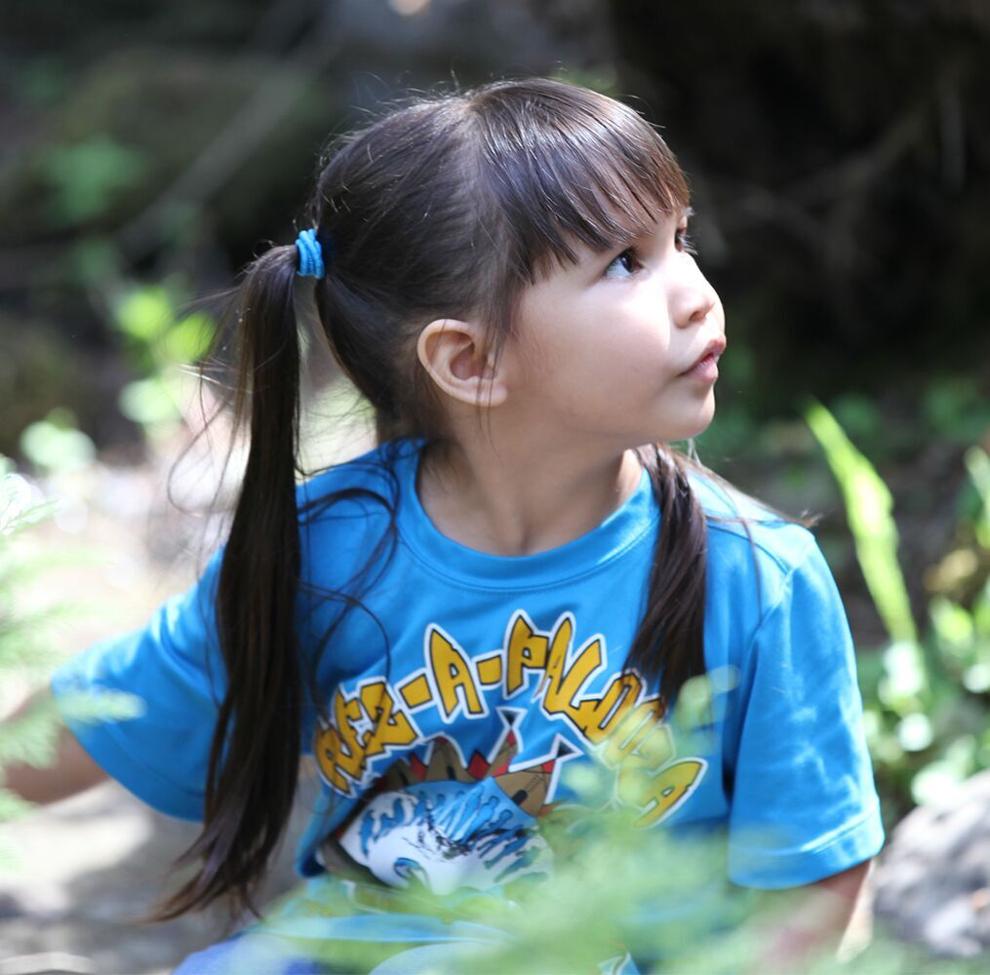 "I do it the traditional way. There are no shortcuts," Michel said, adding that the young students' minds are not into the whole process but do take parts in it and get the gist. "I try to pass on the cultural perspective any way I can because there is strength in the culture. I am very appreciative to be a part of this."
This is the first year of the AWARE camps. There will be three camps, one aimed at 5th-grade students that took place last week and one for 9th-grade students scheduled for July 25-29 at the Agnes Vanderburg Camp. A Ksanka camp for the Kootenai youth will be held August 8-12 in Kootenai Aboriginal Territory in the Fisher River area at the Lake Creek Campground near Libby.
CSKT Project AWARE's goals are to develop capacity in local tribal youth, in three reservation LEAs, to support themselves and their peers through mental health awareness and tribal resiliency by focusing on the strength and beauty of tribal people. In addition, CSKT Project AWARE aims to increase the capacity of three Local Education Agencies in Montana to connect with tribal youth through tribal lifeways and practices as prevention to mental health issues.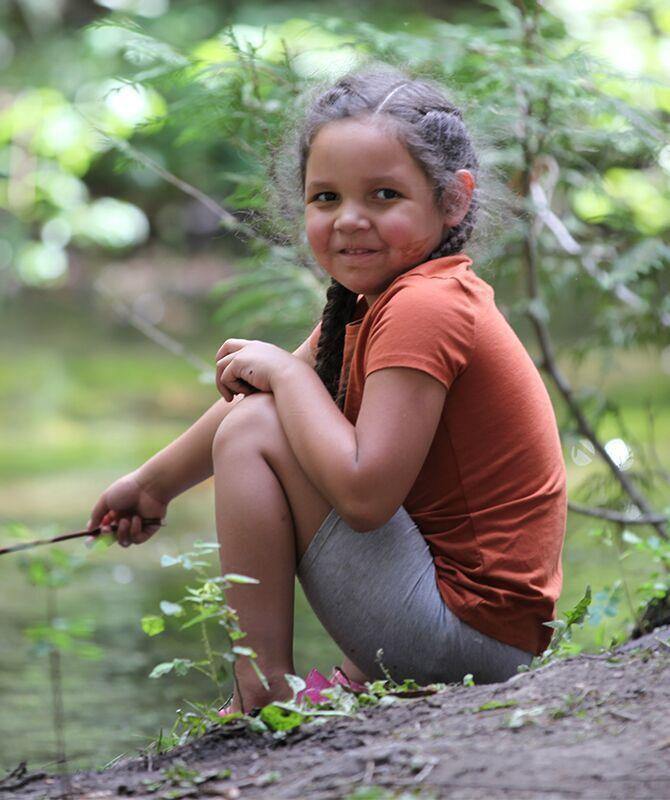 The project goals will be met through classroom activities in three separate districts, monthly community engagement events, monthly professional developments, and summer encampments all based on tribal lifeways and practices. 
CSKT Project AWARE Project will support tribal youth in becoming resilient young people who are strong in their cultural identity and focused on their well-being.