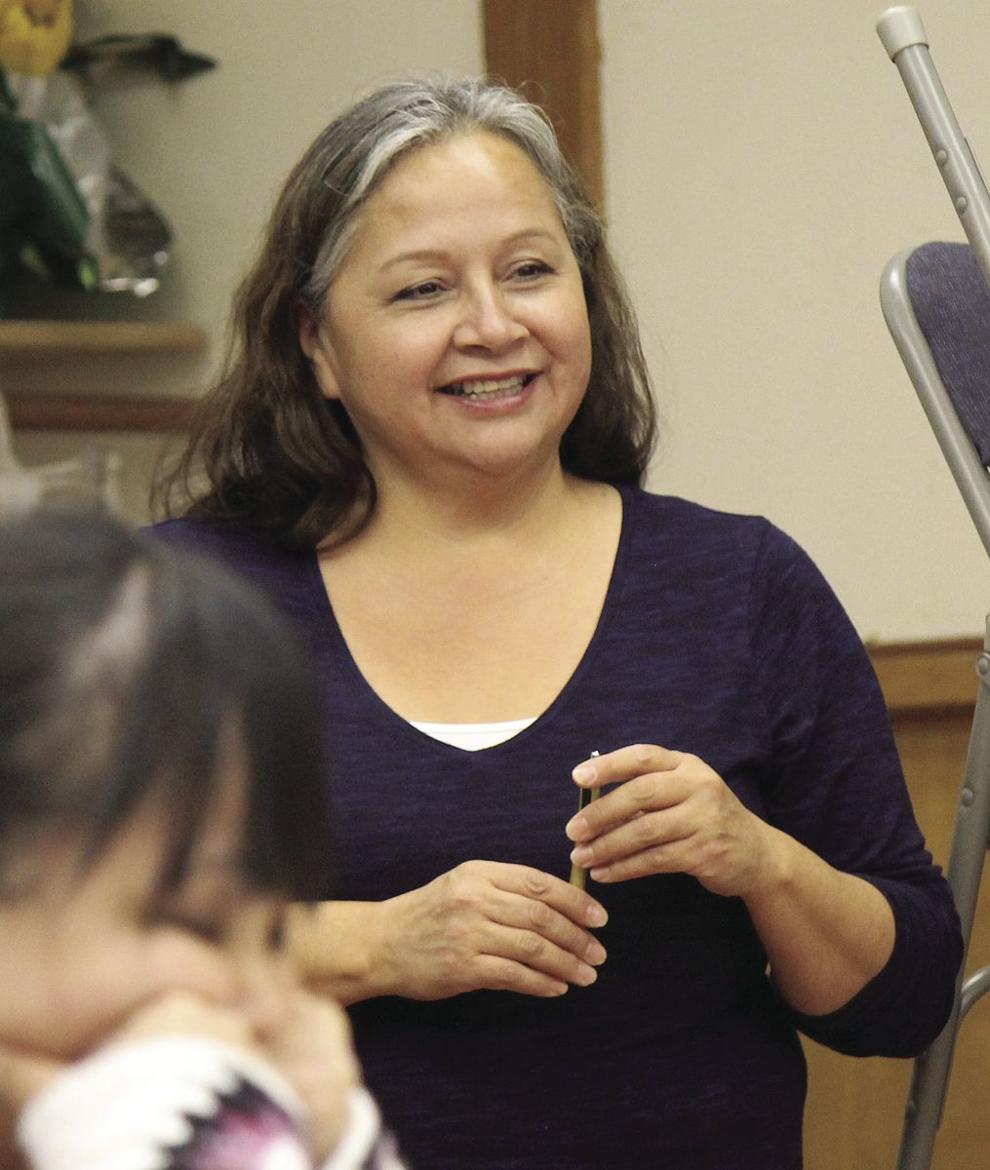 It's my pleasure to provide our membership with another Quarter review reflecting on CSKT Tribal Council activity from the perspective of the Polson District representative.
We celebrate nearly 50 percent vaccination rate locally, and hence the CSKT has moved into a building protocol and meeting protocol as provided by the Center for Disease Control (CDC). Rick Eneas, Tribal Executive Officer, coordinates updates and communication to the tribal departments. You may have noticed fewer numbers of people wearing masks, as the CDC relaxed the guidance for those who are fully vaccinated (received the required sequence of shots) and at a greatly reduced risk of contracting the COVID-19 SARS virus and its mutations (variants). Tribal buildings have one public entrance and employees are encouraged to use the employee entrances, to reduce crowding in common areas. Temperature checks are available to employees and visitors. Social distancing is still observed in buildings and recommended in outdoor areas. We encourage you to continue to respect those who prefer to wear masks and offer to wear one in their presence, if they are feeling more vulnerable. Kindness always matters!
American Rescue Plan funding arrived in tribal accounts on May 21 in the amount of $38.9M. Official guidance is available and financial managers at CSKT continue to stratify and organize information to provide a decision-making guide for the Tribal Council. Eligible uses are designed to alleviate or limit economic impacts on average American, such as small business owners, non-profits, and families. For economic boost, it may cover lost revenues, assistance unemployed workers with job training, premium [retro] pay for eligible "essential" workers; it supports household needs in areas of food, rents, mortgage, utility, financial counseling, legal aid for foreclosures or evictions, housing, burial assistance, home repairs, weatherization, internet access. For children and college students, it provides for educational disparities as well as for creation of healthy childhood environments. The fund may also pay medical expenses, behavioral healthcare, public health and safety, improve design and execution of health care programs, as well as water, sewer, and broadband infrastructure improvements. The answer to the big question of whether it's allowed to pay out per individual is two-fold, at this time: FIRST, it's allowed in amounts considered "appropriate size" in response to the pandemic impacts. One guidance suggested is to follow the federal payout pattern. SECOND, the determination hasn't yet been made by CSKT. It will be decided in the overall plan for the entire eligible use categories in order to consider all impacts. More information will soon be available.
Recently, the US President proposed an addition $25 Million to be included in the federal FY2023 budget for the Montana Water Rights Protection Act (MWRPA) funding. This would be in addition to the annual $90 Million established allocation which is restricted to compact implementation uses such as rehabilitation, modernization of the irrigation system and restoration of damaged natural resources, rehabilitate and improve ag lands, including fencing and noxious weed eradication. The CSKT had been in pursuit of the appropriation from the president's budget in order to increase access to the funds which are available for non-operational portions of the MWRPA settlement implementation. If approved, the $25M may be directed toward community water and sewer facilities, geothermal water resources development, and cultural resources program training and certifications. Ratification of the MWRPA by the Secretary of Interior, Deb Haaland, is impending. Approximately 25 new positions were added to the CSKT organizational chart in areas of water management and irrigation project operations, in anticipation of on-boarding within next few years. The Bison Range management team is also currently recruiting for positions.
The Forest Advisory Committee, established early in 2021, has worked through a revised draft of the Timber Use Policy Statement (TUPS). It is presently being circulated through inter-departmental review and comment process. TUPS is a policy to assist performance according to the federal regulations (Code of Federal Regulations & BIA Manual Supplement), the CSKT's Forest Product Use Ordinance and CSKT's Forest Management Plan (FMP). TUPS is designed to govern low-volume use of forest products. It is intended to be reviewed annually. The FMP is also on the table for revisions, as it was last revised in the year 2000. It is designed to integrate cultural, spiritual, economic, social and environmental management objectives. The updated version will move from a reservation-wide planning document to one that specifies management objectives and harvest strategies according to the varied landscapes on the reservation. The CSKT Inter-disciplinary team is presently working on these revisions.
Morning Star Apartments has turned a corner by hiring a Services Coordinator and a Caretaker. Cleanup and finishing touches have reached a point of satisfaction. In the next few weeks there will be up to 10 tenants moved into the 14 units, with the remaining four being scheduled soon. Technical consultants have provided training to the services coordinator and will be coming again in July to train entire staff and help with drafting program guidelines and operating manuals.
The Polson District Meeting held in May garnered a very small crowd to hear about CSKT Reorganization (realigning responsibility centers to free Tribal Council for more policy making work) and an update on the Montana Water Rights Protection Act and irrigation project implementation planning, as well as an update on the Bison Range management transition. Tribal member attendees discussed the difficulty of change and the history of governmental structures. Concerns focused on whether it would benefit the membership and how it affects members' access to the Tribal Council. They also wanted to understand the manner in which CSKT will ensure the tribal member preference hiring will be followed under the single executive model. They believed a career fair would enhance tribal members awareness and ability to prepare for the careers coming available in the next ten years.
The meeting for the Polson District in June will be held on Wednesday, June 16, from 6 p.m. to 8 p.m. at the Kwataqnuk Resort. Agenda items include an update on the Polson West development by Velda Shelby of Economic Development Office, a report by S&K Gaming LLC CEO Bryon Miller, and an update on the CSKT Reorganization implementation by Rick Eneas, Executive Officer. A Zoom link is available upon request, charmel.gillin@cskt.org. Limited seating is available at the meeting site, with appropriate COVID-19 prevention protocols.
Thank you for taking an active role in your government.