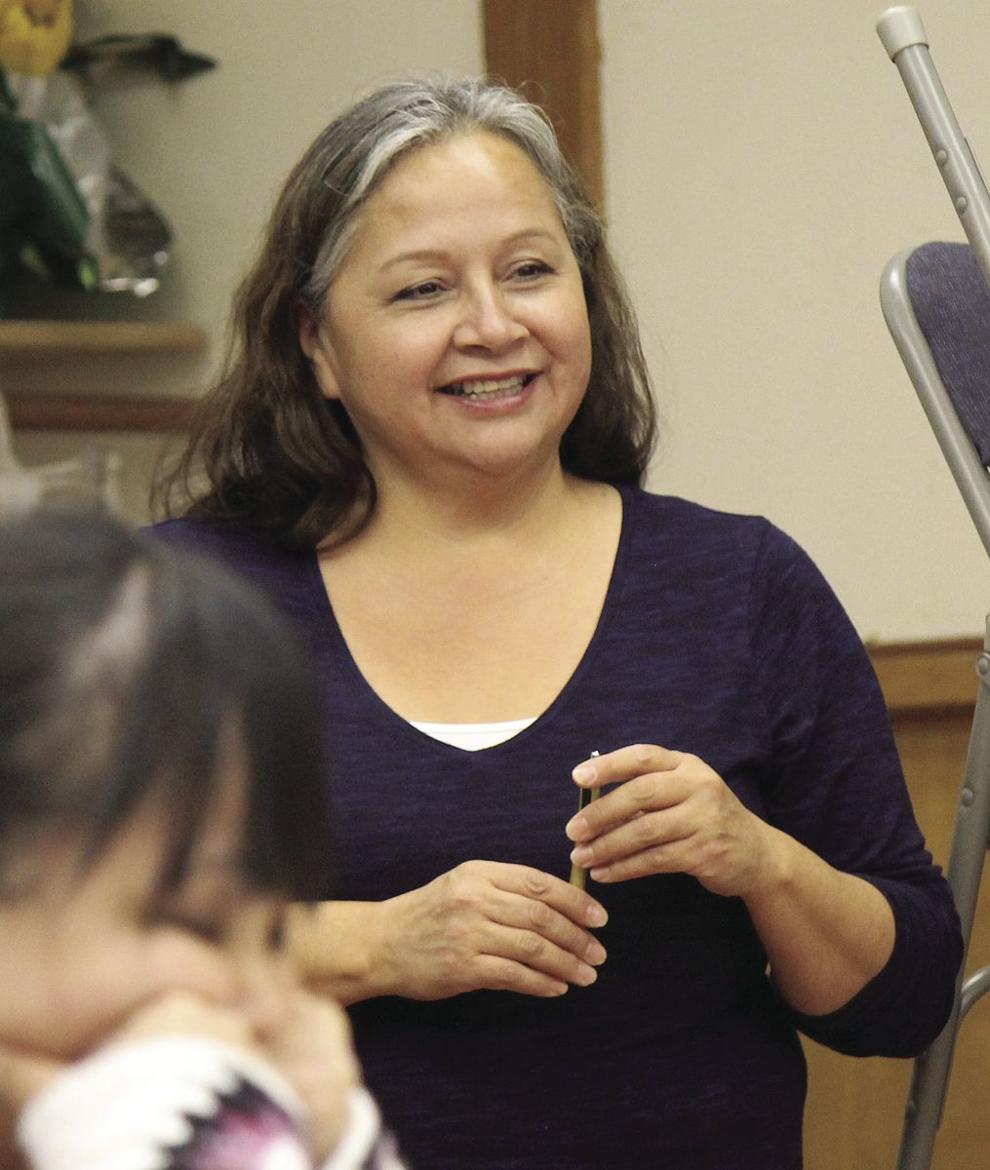 POLSON — It's my pleasure to provide our membership with another Quarter review reflecting on CSKT Tribal Council activity from the perspective of the Polson District representative.
Before I begin, it's important to say "thank you" to all who have braved the skepticism of the emergency authorized Covid-19 vaccines and are leading the way to help create a safer environment for our reservation community during this unappeasable pandemic. As we pursue immunity there are misconceptions deterring some from joining the vaccination "herd." Some reluctance may be associated with the warnings and threats of Covid-19 variants and fear the vaccine isn't effective against the new mutations. According to the Center for Disease Control (CDC), the available vaccines are still effective (52% to 94%) to combat the variants of concern. Should a vaccinated person become infected, the health impact is greatly reduced and provides some assurance to avoid hospitalizations. (CDC website provides current information: Advisory Committee on Immunization Practices.) It is also expected that we will see boosters as well as other ways to treat viral infections to lessen the duration and severity of active sickness, per vaccinated patients. Although the need for boosters hasn't been determined at this time, considering the efficacy rate of current vaccines (ACIP, March 1, 2021). The CSKT Tribal Health team has done an incredible job managing vaccination clinics. Again, thank you for your willingness to help stop the spread and combat the pandemic.
CSKT Financial managers and legal staff are awaiting formal consultation for the American Rescue Plan (ARP), which is the President Biden version of Covid-19 assistance. They will soon present authorized uses, and assist planning for expenditures. Funding areas specific to Native Americans include public safety, justice, social services, child welfare, health, education, housing, and language. Other funding areas, not specific to tribes, may also be helpful to our community in areas of unemployment, recovery of business loss, etc. Consultation is scheduled for April 1.
The ratification of the Montana Water Rights Protection Act was completed at the CSKT level in January and awaits ratification by newly appointed Department of Interior Secretary Debra Haaland. Meanwhile, CSKT legal staff and Natural Resources Department personnel have proceeded to guide discussions on organizational structure options, priority planning, and implementation planning, which will assist with working out appropriation negotiations.
CSKT Legal and Lobbyist Jordan Thompson led a successful response to thwart the local Montana legislative effort to have reservation fee lands opened up to hunting. The Montana tribal leaders worked well with many other regional resource and conservation enthusiasts to protect the integrity of treaty and hunting rights for Montana and reservation residents. The unsuccessful draft of the bill was carried by Representative Joe Read and primarily supported by Flathead Indian Reservation residents, with little-to-no obvious or recognizable support outside of the immediate Flathead area. The bill was tabled in the House Fish, Wildlife & Parks committee. Other legislative efforts directed against tribal treaty rights include the draft bill carried by Senator Greg Hertz, which aimed to eliminate the 5-year exempt status of property tax on lands purchased by the Tribes. The bill was tabled in the Senate Taxation committee, although a follow-up bill was introduced by Hertz that would "recapture" the five years of back taxes if the land isn't placed into trust within five years (regardless of whether the land is eventually placed into trust). We are currently opposing that bill in the House Taxation committee. Lastly, for this report (although other bills potentially affect tribes) the draft bill carried by Senator Bob Keenan to repeal the state ratification of the CSKT Water Rights Compact was tabled in the Senate Natural Resources Committee. We continue to follow legislative developments during this 67th Montana Legislative Session and realize how important it is to be involved in local politics (whether running for office or voting), at every level.
The Council took affirmative action in response to the 2019 straw poll vote presented to the CSKT voters regarding tribal council reapportionment of district representation. The Reapportionment Ordinance (CSKT Ord. 112-A) lays out the establishment of two "at large" district seats, which will be put into office in two consecutive election periods (2021 and 2023) for the purpose of staggering the terms. The 2021 election will present one at large seat on the ballot and only one Mission District seat (rather than two). The 2023 election will present one at large seat on the ballot and only one Arlee District seat (rather than two). A copy of the Ordinance is available upon request and should soon be available at CSKT.org.
The Polson District is receiving attention from the Economic Development Office currently assessing the feasibility of commercial development of two vacant properties (±79 acres at corner of Irvine Flats Road/Hwy 93 and 3 lakeshore lots on Shoreline Drive) and one residential lakefront property (±0.5 ac. Shoreline Drive). WGM Group, partnering with Tribal member-owned consultants Raven Consulting and Irvine Design Studio, are contracted to engage in planning, design, engineering and financial planning. The team is working on gathering more defined projections on the preferred alternative selected by the Tribal Council, which includes multiple uses suitable for locals and tourists. Research will inform potential for developing an RV/campground, recreational/vacation rentals, visitor's center, residential lots with potential for tiny homes, business space, as well as recommendations for either leasing or tribal operations. While there is still much to consider, it's good to know such valuable properties are moving up for beneficial uses to support tribal priorities.
The CSKT Defenders Office, Salish Kootenai Housing, Tribal Health, and Department of Human Resources Development moved the Homelessness Task Force committee projects forward by working out Memorandum of Understanding for operations. This led to opportunity for residential applications on the units in Pablo at the Maggie Ashley II Trailer Park, as well as advertising for Morning Star Apartments staffing (for which recruitment continues) to enable Permanent Supportive Housing client services in the near future. The effort is ground-breaking in the realm of Housing and Urban Development, which is reaching out to CSKT to present its model as a tool to boost efforts in other areas of the region.
As we approach the spring and summer seasons, we can hope for reconnecting with one another in a safe way. Mental and physical health is very important. We've been isolated and grief-stricken in that isolation. We all have a part in reaching out to someone. Thank you for being a positive part of our tribal community.