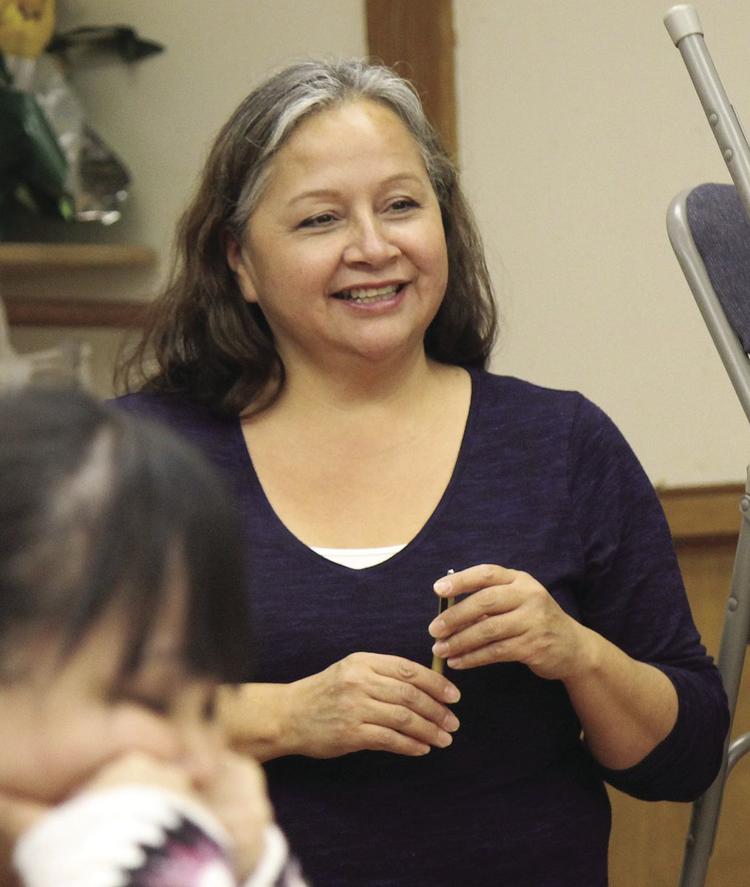 It has been too long since I've made a report and feels like years since we've been able to meet in person. At present, I'm reeling with grief and feeling the pressure of the impact of the pandemic on our people and community. UNPRECEDENTED is the word 2020. My prayers continue to be focused on our collective well-being.
In this quarter (October, to date), we have continued to work on policy updates with a review of the personnel/human resources ordinance and the tribal lands management ordinance. We are very much in early stages of the latter with reviews led by the Tribal Lands leadership and CSKT Legal staff. The Council acted, by resolution, to establish a Tribal Forestry Advisory Committee. The committee will assist in policy and procedure review and development by providing input from non-CSKT employed stakeholders (wood cutters and small loggers). The Council has supported modifications of the Tribal Credit program, implementing consumer credit support, and raising level of long-term borrowing to fit within housing market (increasing tribal member home ownership opportunity).
The Tribal Council has engaged in many difficult discussions through a tough year. Chairwoman Fyant has done a good job of leading several discussions requiring participation and decision-making from every elected official, although it's a task to find a time when everyone is present; thus the effort persists. We strive for strategic planning on a regular basis.
Tribal Department personnel have continued to excel in performing in a most stressful environment posed by the pandemic. Overall, services have been maintained and most have been increased and/or adapted to meet tribal member and community needs. Particularly, the Covid Relief funds available to the CSKT were administered in all priority areas to the greatest degree possible, under the federal fund constraints. The balance of unobligated funds were estimated as closely as possible resulting in the second relief payment to tribal member applicants who were suffering financially from the effects of the pandemic. The effort to accomplish these awards have shown great capacity and commitment by our employees. I encourage you to thank them when you have opportunity. They are the straps and buckles that hold us together.
CSKT managers have requested what I expect to be a record number of incentive awards. Nominations went out for well deserving expressions of our gratitude to our dedicated workforce. Thanking Renee Joachim, and staff, for processing those quickly.
A CSKT team effort among Court, law and order, legal, defenders, prosecutors, education, and financial management, with the assistance of a grant writer, successfully applied for and were awarded a $3 million grant for Comprehensive Tribal Justice Systems (CTAS) Strategic Planning for community projects such as public safety, cultural mentoring, court access to psychologists, sobriety support, juvenile healing to wellness court.
The CSKT was able to approve a budget modification to increase tribal community safety and allow the Tribal Law and Order Department to add a drug task force detective, an investigator specifically to work on Missing and Murdered (MMIP) cases and fill vacant positions. They also have replaced vehicles and received new radios and communication gear through CTAS funding to boost their ability to respond safely to emergencies.
Communications through the director and tribal newspaper have continued to keep everyone informed of important news while launching new websites, creating additional press releases on breaking developments in the water rights settlement, unexpected responses to the TV networks trying to portray CSKT without going through protocols, pushed the voters to get to the polls, and much more including 100 percent response to the 2020 Census. Thanks to Rob McDonald and staff.
Tribal Health Director Johnathan Owens came onboard in September and quickly began to support infection control systems and preparing vaccination deployment. Other major projects include creating an Administrator In Training program, working toward Alternative Medicine policy, refining and improving record management systems, tele-health, and a data reporting dashboard, to name just a few.
People Center gift shop got a new lease to open in St. Ignatius on the highway. The building is locally known as the former Allard restaurant. Under Marie Torosian's leadership the team has undertaken a strategic planning and re-branding project, which plants seeds of excitement for what lies ahead for the Peoples' Center. Thanks to our Education/People's Center staff for resilient enthusiasm and creativity.
City of Polson Manager Ed Meece met with Council to explain the proposed Polson City Resort Tax initiative. Enrolled Tribal members and tribal member businesses would be exempted if it were to pass. It would go into effect on July 1, 2021, for a 20-year period resulting in a 3 percent tax on the retail value of all goods and services. The mail-in ballot initiative will be put to the Polson City electors on February 2, 2021. Mr. Meece continues to sit with the Unified Command Center team that works closely with the Tribes on Covid-related matters. He also graciously phoned the Chairwoman expressing support and congratulations to the tribes for the signing of the bill completing the Montana Water Rights Protection Act and transfer of ownership of the National Bison Range to the CSKT.
We have seen a wonderful outpouring of generosity in 2020, with individuals and organizations keeping our community supplied with food and necessities, helping provide shelter, and essentially showing love and care. Local pastors of the Evangelical Lutheran Church gave the CSKT Elders Program a $2,000 gift, the Fresh Life Church gave another DHRD program $50,000, and the CSKT funneled nearly $20,000,000 in CARES funding into the community for business and family relief. People gave of their own time and worked through holidays to ensure others were cared for and amid all of the sickness and loss. We have many reasons to be thankful for great blessings – our people are good people. Maintaining the kindness and loving generosity and selflessness of our ancestors is an honor and privilege. Happy New Year, everyone!