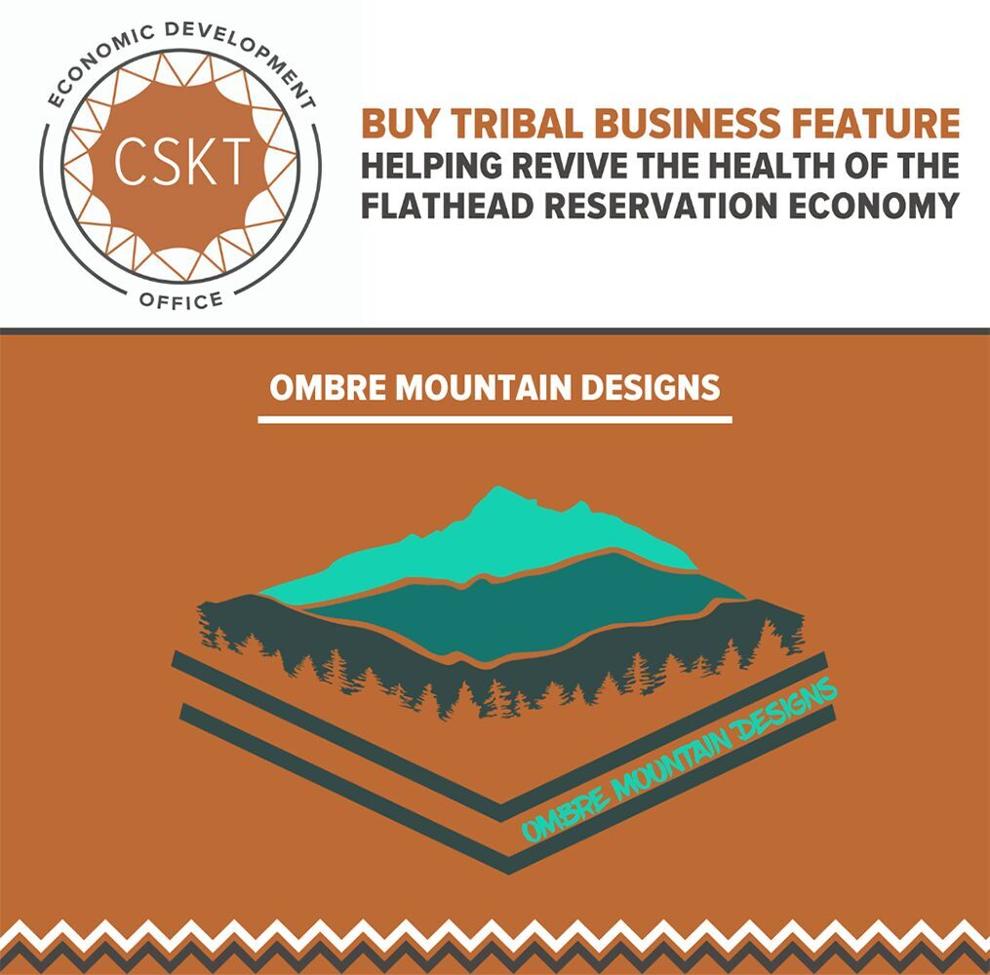 Whether it's a memory, a statement or a creative desire, Crystal Matt, owner of Ombre Mountain Designs, is making creative ideas come alive through her custom design and printing business for apparel and clothing. Matt, who held an array of jobs after earning her bachelor's in business from SKC, left the safety net of a regular paycheck two years ago to realize her dream of owning her own business.  
"My age began to creep up on me, and I didn't want to look back and realize that I had never even tried to start a business. And I didn't want to wait until I didn't have the energy to put into it, so I started taking actions: saving money, researching, writing plans. I also applied for the Tribal small business grant," she said. "I think I realized how to be actively patient." 
Matt was awarded a small business grant and with it purchased a direct-to-garment printer and launched Ombre Mountain Designs in Ronan. 
"The business I chose was affordable to start up, required little space and involved my enjoyment of art and creativity," she noted. "I love admiring artwork, and I create art myself."
Matt dreams of working with local artists to promote their artwork and print it on clothing. With Ombre Mountain Designs' professional printer, she has the ability to print on-demand once images are fine-tuned eliminating the need to purchase bulk upfront. 
"Garments can be made as they are sold wasting less inventory and money," she added. "I hope that my business can help increase exposure and the value of local art including my own. That is all part of my bigger plan that I hope to grow into."
Currently Matt is working on a website and adapting to online sales. Since the onset of COVID-19 she also altered her packaging and delivery methods to adhere to safety guidelines, and she has had to limit her hours of operation with kids attending school from home part of the year.
"I enjoy what I do," she said. "I love that I am my own boss and I make my own decisions, but that doesn't mean that it's not hard. I have bad days and it does get frustrating. I have to work for my paycheck and it's not guaranteed every month, but there is no better feeling of accomplishment." 
Follow Ombre Mountain Designs on Facebook facebook.com/ombremtn and contact Crystal Matt at 406-531-7770 or ombremtn@gmail.com to order custom designs or apparel.