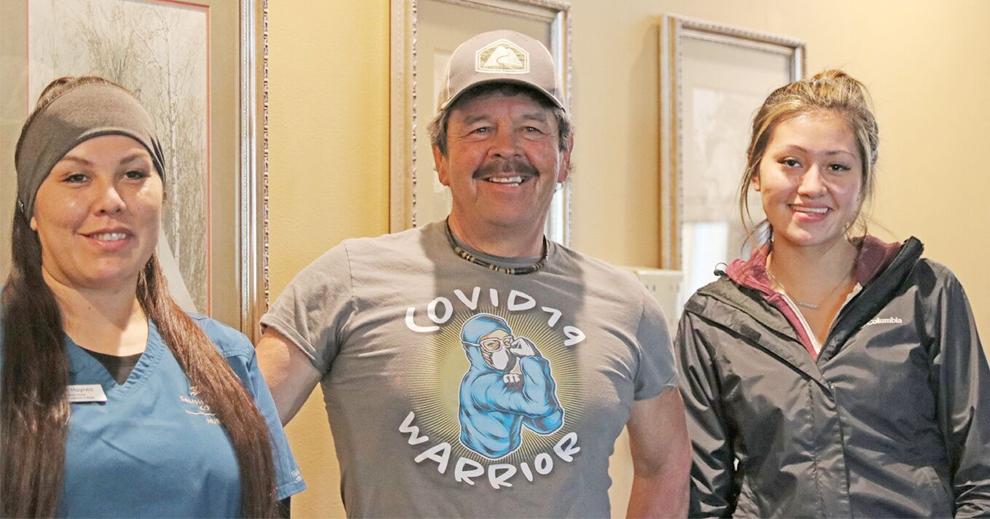 Char-Koosta News 
POLSON — For many American Indian women, there is an inborn call to serve those in need. Already heart-wired with the Indian spirit of compassion, the nursing profession is a natural fit for many Indian women. It was for the late-Ursula Vincent-Thomas who dedicated her life to caring for others, whether it was family members, non-family children she took under her wing as her children, and eventually the public as a nurse.
Ursula Vincent-Thomas, who attended the Ursuline Boarding School in St. Ignatius, moved to Missoula after high school to attend the St. Patrick Hospital Nursing School where she earned a Licensed Practical Nurse degree. Upon receiving her LPN degree, Ursula worked at St. Patrick Hospital for 32 years, with 29 of those were years spent in the Intensive Care Unit. She passed away in May 2005 at the age of 67, but never left the hearts of her loved ones. 
Ursula's caring ways planted seeds of compassion in her granddaughter and a great-granddaughter. Both plan on becoming medical professionals, and have and are walking the path to become nurses.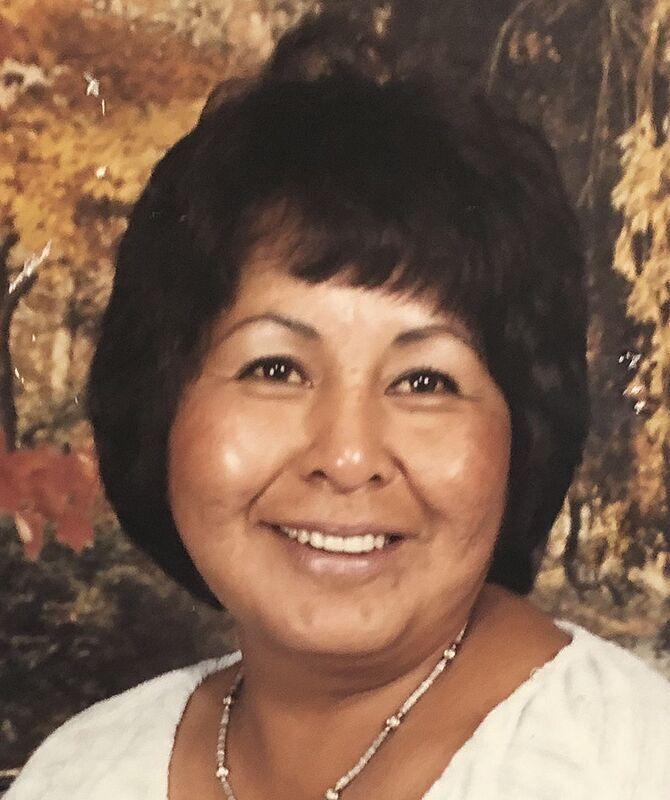 "My grandmother is my inspiration. I have wanted to become a nurse ever since I was eight years old," said Hope Thomas Haynes, now a nursing student at the Salish Kootenai College nursing program. "Grandma passed away when I first became an CNA (Certified Nursing Assistant). I finished the CNA program because of her. It was while I worked as a CNA that I realized I had a passion to take care of people, especially the elders."
Hope learned something else in the CNA program. It bolstered her confidence that she could become a nurse like her grandmother. However, like many journeys, there are off-ramps along the route to future destinations. In Hope's case it involved maturation, and having and raising children. Thankfully, there are also on-ramps.
"During those times, life happened but in the back of my mind my I kept my dream of being a nurse alive," Hope said. "But it wasn't until the last few years that I decided I wanted to finish what I set out to be and follow in the footsteps of my grandmother to become a nurse.
"I looked up to grandma. She would get up at four in the morning to go to work and help people who were in need of care," Hope said. "It came naturally to her. That's how I feel."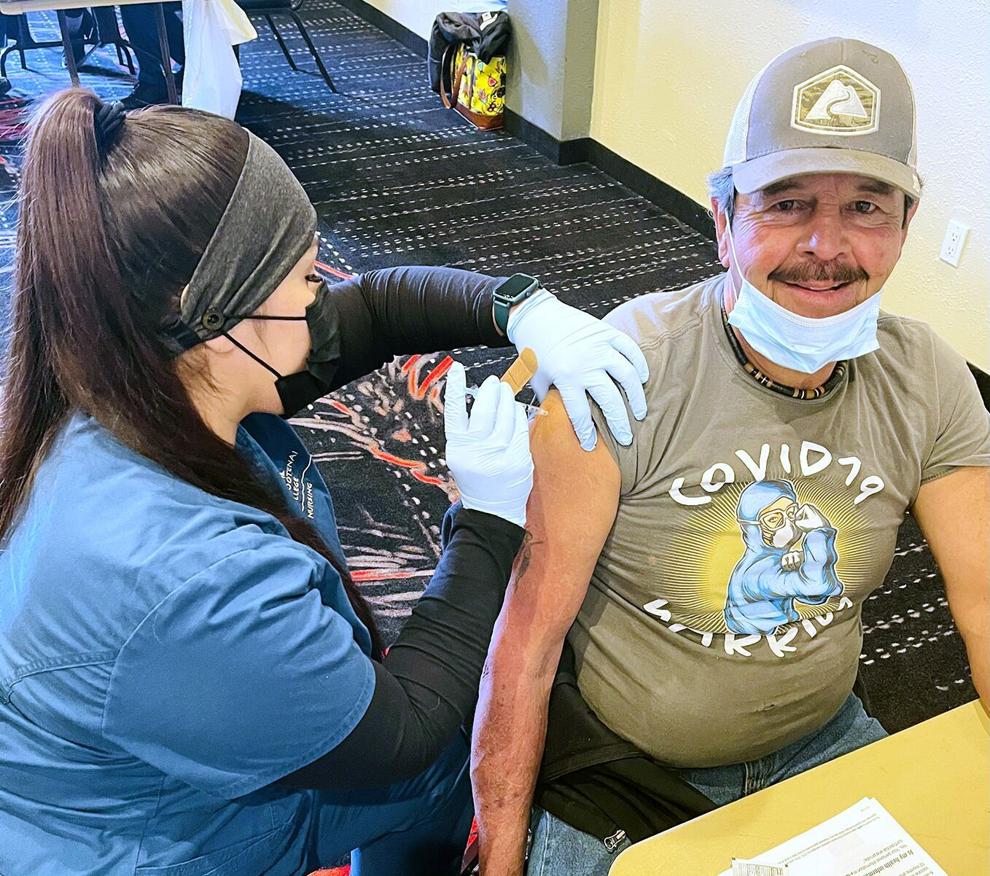 Hope has been getting some on-the-job training recently with the Tribal Health Department's COVID-19 vaccination effort, which was ramped up a couple of weeks ago when it received 975 doses of the Moderna and Pfizer vaccines. THD had been receiving 200 doses a week prior to that so it had to shift into overdrive with an all hands-on-deck effort to inoculate the nearly 1,000 extra patients. Many of those extra hands were SKC Nursing Program students.
Hope is not the only one pursuing a nursing degree. Her daughter, Trinity, 17, is also planning to become a nurse. Upon graduation from high school this spring, Trinity is joining the Air Force to seek medical military occupational specialty training as the first steps in the journey that her great-grandmother Ursula paved the way to that destination many years ago.
Ursula's son Dean Thomas, Hope's father and Trinity's grandfather, lauded the SKC nursing program.
"The nursing program is changing people's lives by getting so many young tribal people involved in the medical profession," Thomas said. "I am an immensely proud dad, and grandfather. The program has changed my daughter's and granddaughter's lives. They are creating their own paths in their lives because of my mother, nursing and SKC."
Salish Kootenai College Nursing program was established in 1988. According to its website, it leads the nation in graduating Native American Registered Nurses. Individualized education and a supportive learning environment are hallmarks of the Salish Kootenai College Nursing program. Student success is one of the colleges primary goals. 
The mission of the SKC Nursing Department is to provide Native American nurses with the competencies required for professional practice and leadership in rural and tribal communities. The Nursing Program promotes collaborative partnerships and relationships with individuals and communities to enhance their health, well-being, and cultural identity.