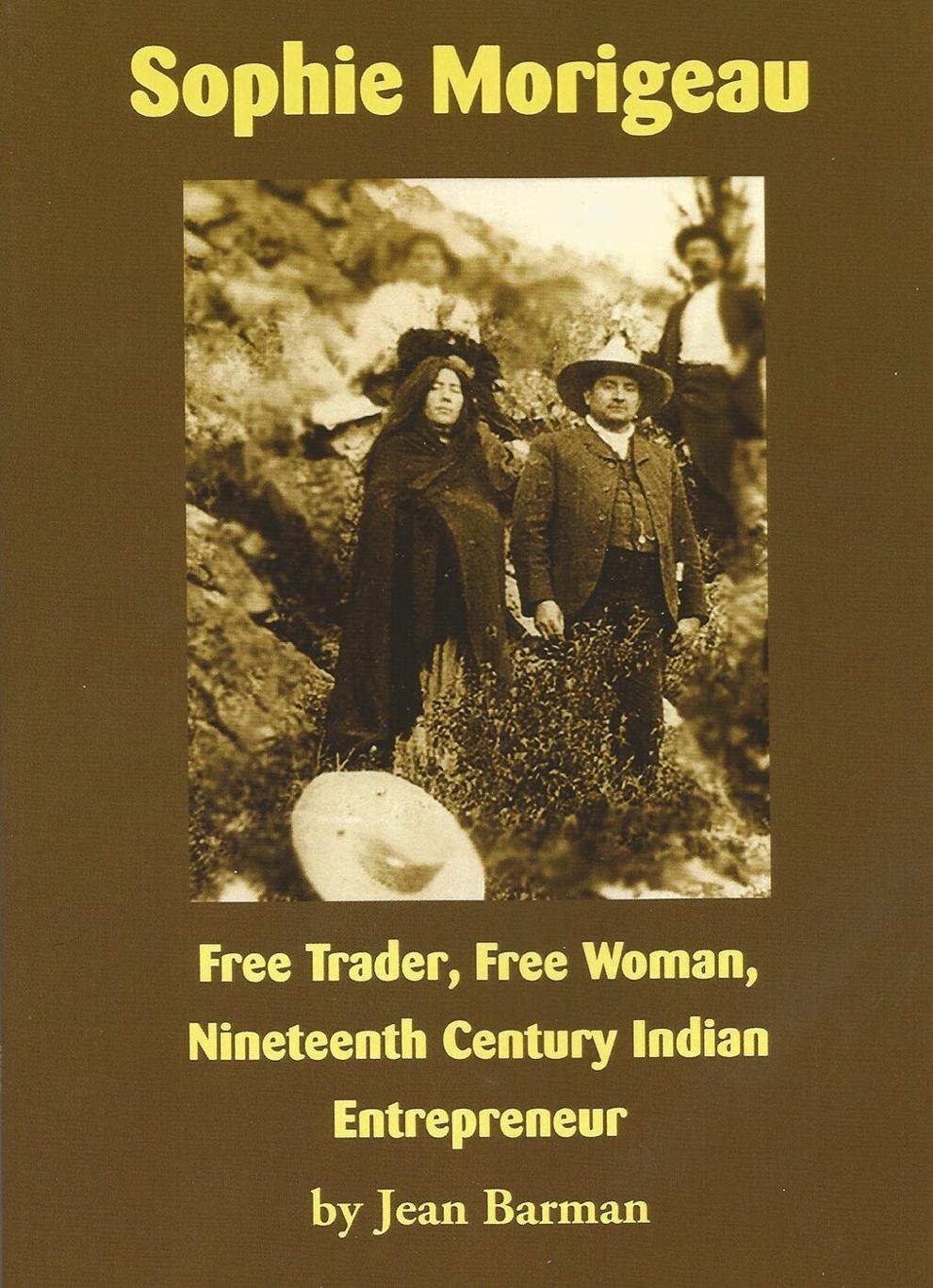 Salish Kootenai College Press has published a biography of Sophie Morigeau by Jean Barman, a Canadian historian, Sophie Morigeau: Free Trader, Free Woman, Nineteenth Century Indian Entrepreneur. Jean Barman is Professor Emeritus at the University of British Columbia. The book is 6 by 9 inches, 54 pages, paperback and sells on the reservation for $12. 
Sophie Morigeau (1836-1916) was a remarkable woman. Of mixed Indian-white heritage, she lived her life on her own terms. She traded in Canadian mining camps and ran pack trains across the Northern Rocky Mountains. For years she maintained a trading post on Tobacco Plains on the border between Canada and the United States. She broke through the accepted roles for women in the nineteenth century to become an Indian entrepreneur. 
Born into the fur trade world of a mixed blood mother and a mixed blood or white father, she grew up to be able to operate in both the Indian and white worlds. She lived among the Kootenai Indians of the Northern Rockies and ran pack trains for supplies to Fort Colville and Walla Walla in Washington State and Missoula, Montana. She provided supplies for white miners in the Wild Horse Creek Gold Rush in southern British Columbia and traded for years with the Kootenai Indians in the Tobacco Valley and surrounding area. 
She was part of a diaspora of fur trade families who spread across the Canadian West and the Pacific Northwest of the United States. She left numerous relatives in Canada, Washington State, and the Flathead Indian Reservation in Montana. Despite the limitations of accepted nineteenth century racial and sex roles, she was able to conduct her businesses and support herself independently. 
Dr. Jean Barman's biography of Sophie details the available historical evidence of a woman who cut her own path, was an important trader for the Kootenai Indians, and was a member of both the Indian and white communities in nineteenth century northwest Montana and southern British Columbia. Sophie Morigeau was a resourceful and courageous woman on the cultural frontier. 
The book is available at the SKC Bookstore, Pablo; the Ninepipes Museum Trading Post, Charlo; and Four Winds Trading Post, St. Ignatius. It can also be ordered for $12.00 plus $2.00 shipping from SKC Press, PO Box 70, Pablo, Montana 59855. Prepayment or purchase order required for mail orders.