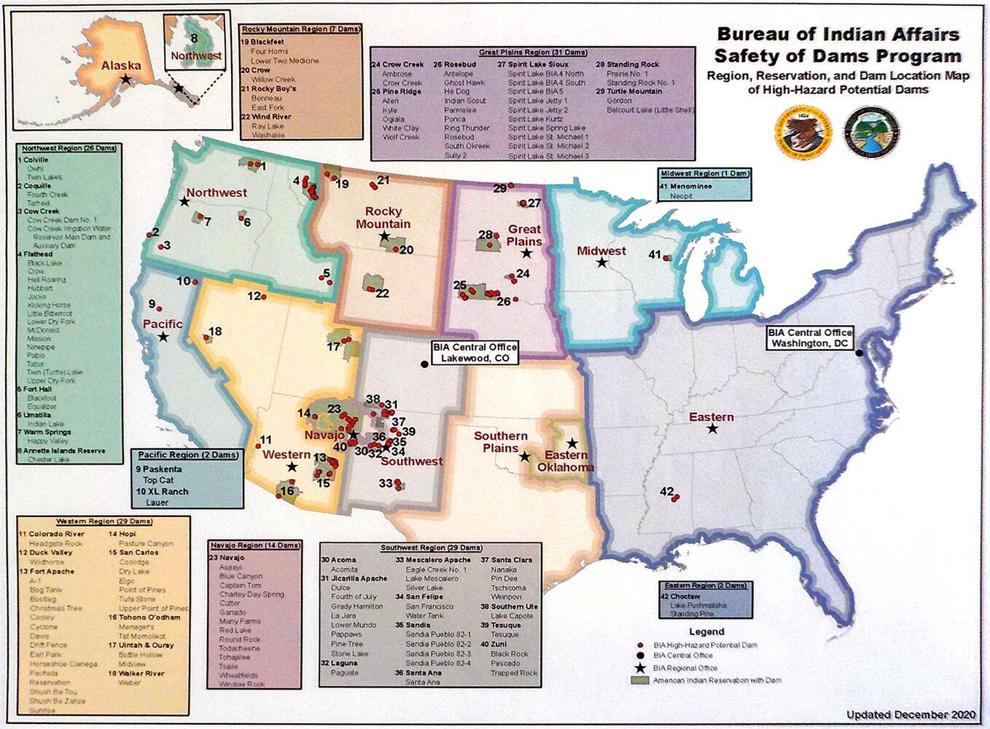 Char-Koosta News 
RONAN — They go largely unnoticed. In fact, few folks know about the important work they do. They are the employees of the CSKT NRD's Division of Engineering and Water Resources' National Monitoring Center (NMC) in Ronan, across the street from the Flathead Reservation and Lake County Boys and Girls Club. 
The NMC is part of the Bureau of Indian Affairs Safety of Dams program that has installed more than 300 real-time Early Warning Systems (EWS) at a majority of BIA dams on Indian Reservations throughout the United States that provide a measure of risk reduction for high- and significant-hazard potential dams for the BIA, with the assistance of Tribal Nations. 
The EWS provide real-time remote monitoring of reservoir levels, stream levels, and rainfall at dam sites, which can provide information for the early detection of flooding and other conditions that could lead to dam failure. It also monitors earthquake activity at its monitoring sites, and provides after-hours emergency dispatch for Mission Valley Power, and Tribal Fish and Game.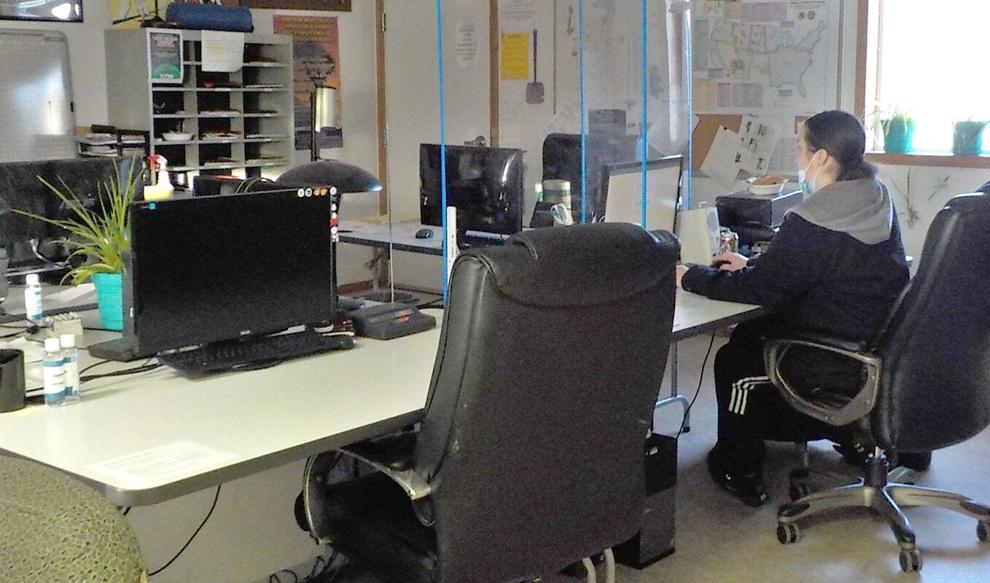 The 24/7 Crew, as they are referred to, currently monitors 141 dams on 40 Indian Reservations in various regions nationwide. In the Northwest Region 24/7 crew monitors 26 dams; Rocky Mountain Region, seven; Great Plains Region, 31; Midwest Region, one; Eastern Region, two; Southwest Region, 29; Navajo Region, 14 Dams; Pacific Region, two; Western Region, 29. 
The Flathead Reservation is part of the Northwest Region and currently 14 dams on the reservation are monitored. Once the Crow Dam is back on line after its reconstruction it will be included in the monitoring. They do not monitor Séliš Ksanka QÍispé Dam.
Through the years, the BIA Safety of Dams has completed many reconstructions of unsafe dams on the Flathead Reservation that are beneficial to Flathead Indian Irrigation Project irrigators, 90 percent of whom are non-Indian irrigators. The Crow Dam reconstruction project is the latest of such projects.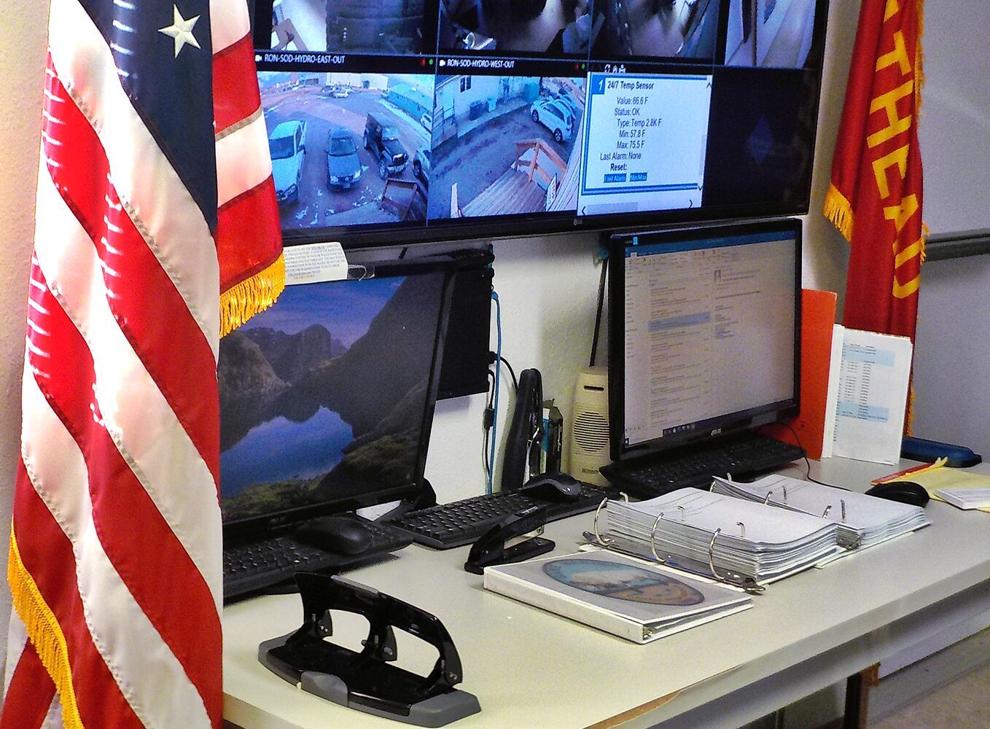 The recently in-effect Flathead Nation Federal Reserved Water Rights Compact, entitled the Montana Water Rights Protection Act, ensures that the non-Indian irrigators will continue to benefit from the CSKT's improvement to the irrigation project infrastructure. 
"These folks are essential workers. They are a tremendous group of passionate individuals," said Natural Resources Director Rich Janssen. "They do a great job of monitoring the safety of 141 Bureau of Indian Affairs dams throughout the United States including those on the Flathead Reservation through its early warning system."
"The 24/7 NMC Staff is comprised of many talented individuals. I have among my staff, extremely talented artists, a college student and some dedicated staff," said Loretta Hoots, the NMC Supervisor. "Not to brag, but this staff, being essential employees, worked through the shut-down from March to August of 2020, with very little grumblings. It ended with them receiving Incentive Awards for their dedication and hard work. I'm so proud of you for hanging in there with me, I know it wasn't easy, but it was necessary."
Hoots gave a brief intro of the NMC staff.
"We have a pretty good group of people on staff," Hoots said. "They deserve kudos as essential employees that are an integral part of the 24/7, 365 days a year work we do here.
"Bryanna Steele of St. Ignatius, has worked at NMC since July of 2019, is a very talented artist, extremely quiet and rather shy.
"Holly Burland, a relatively new employee from Evaro, is extremely dedicated and keeps herself busy all day long with beading, or washing something. She doesn't remain idle for too long
"Nygel Matt has been here since October 2016 and is a dedicated employee.
"Kyle Schock has been here since 2016. Thanks for hanging with us through the shutdown.
"Dylan Ivins has been with us since 2019. Dylan is our scholar. He is a dedicated full-time student, along with working through a pandemic shows some mad discipline. 
"Rebecca Phillips has been with us since early March of 2020 after being hired for Emergency Hire, then later, permanently. 
"Samantha Friedlander is another newbie if you will. Quick learner, very dedicated, and extremely talented artist. 
"Molly Auld of Elmo has been with us since January of 2020. Very quiet for the most part, but dedicated to her fellow workers. 
"Ambrose Cook-Saloway is also a newbie. We are very fortunate to have this guy on staff.  He is extremely dedicated, so very respectful, and asks all the right questions.  
"Nicolas Quequesah is a recent hire. He hasn't actually started yet. But this young man did an extremely impressive interview," Hoots said. "I'm excited to see where he goes from here. I don't think he nor Ambrose will be with me for too long. As soon as other programs see what diamonds in the rough these two are, they will snap them up."
Hoots said she has one position to fill to bring the NMC up to full staff of 12 EWS monitors.
She said the staff practices the COVID-19 mantra of social distancing, mask wearing, and hand washing. 
Hoots has been living off the Flathead Reservation for 30 years until recently returning to take care of her parents.  
Before returning home, she worked in Spokane for two years at Stay Alfred LLC, a short-term rental company; prior to that she was USFS Tribal Liaison at Libby for 13 years for CSKT; and before that she worked for the American Indian College Fund in Denver.