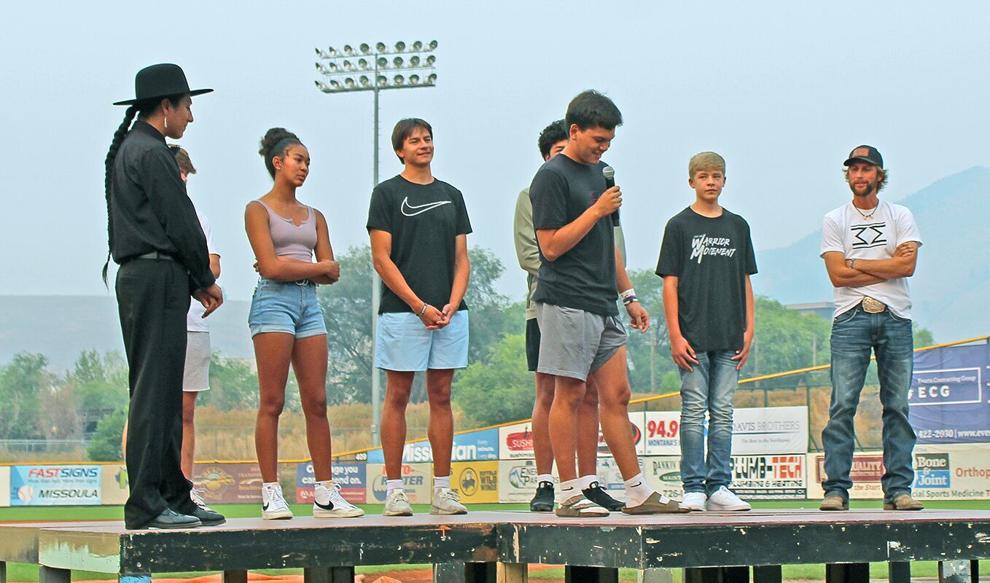 Char-Koosta News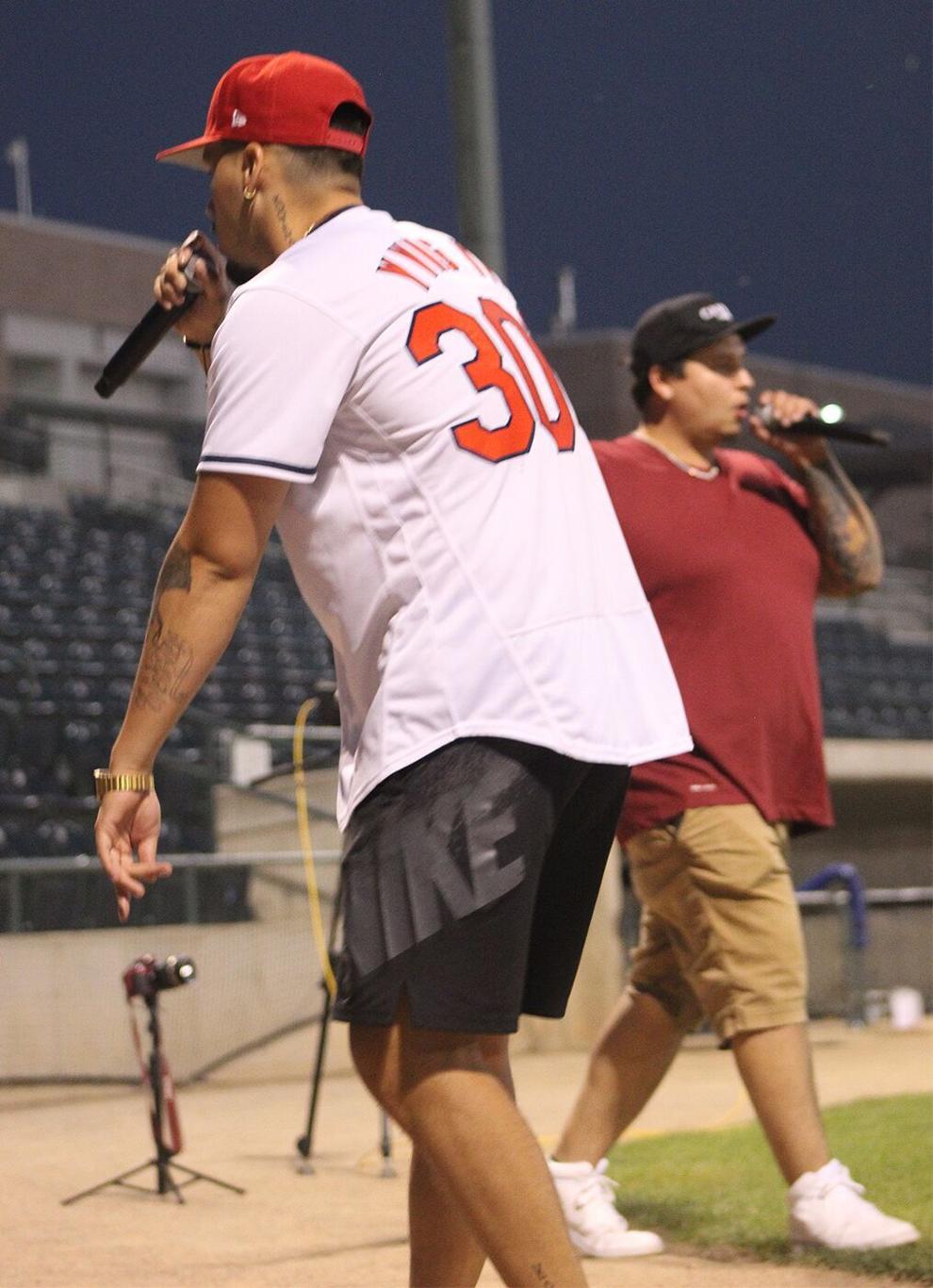 MISSOULA — The second annual N8VZ Got Talent show displayed local Indigenous talent under an ash filled sky at Ogren Park Allegiance Field, the home baseball park of the Missoula Paddleheads. All Nation Health Center hosted its annual Indigenous Heritage Celebration Friday and Saturday Aug. 13 and 14 in partnership with Missoula Paddleheads.
Friday evening the Missoula Paddleheads played the Great Fall Voyagers at Ogren Park where Missoula's Indigenous culture was showcased. Saturday morning the third annual 5k Fun Run and Walk took place and prizes were awarded for multiple categories.
Master of Ceremonies Chase Comes At Night, a University of Montana student, kept the show rolling and the audience laughing with Native humor. Participants in the talent show included the Warrior Movement, Kayla Messerly, George and Harlen KickingWoman, Kalijah Piper and Tayvion Tanner, Leon Shortman, Teague Good Voice, Tyrell Lovegrove, Chloe Runs Behind, and Isaac Fisher. The night concluded with a headline performance by rappers Shadow Devereaux and Vincent Bird-Webster, aka Foreshadow and Yvng Vin respectively.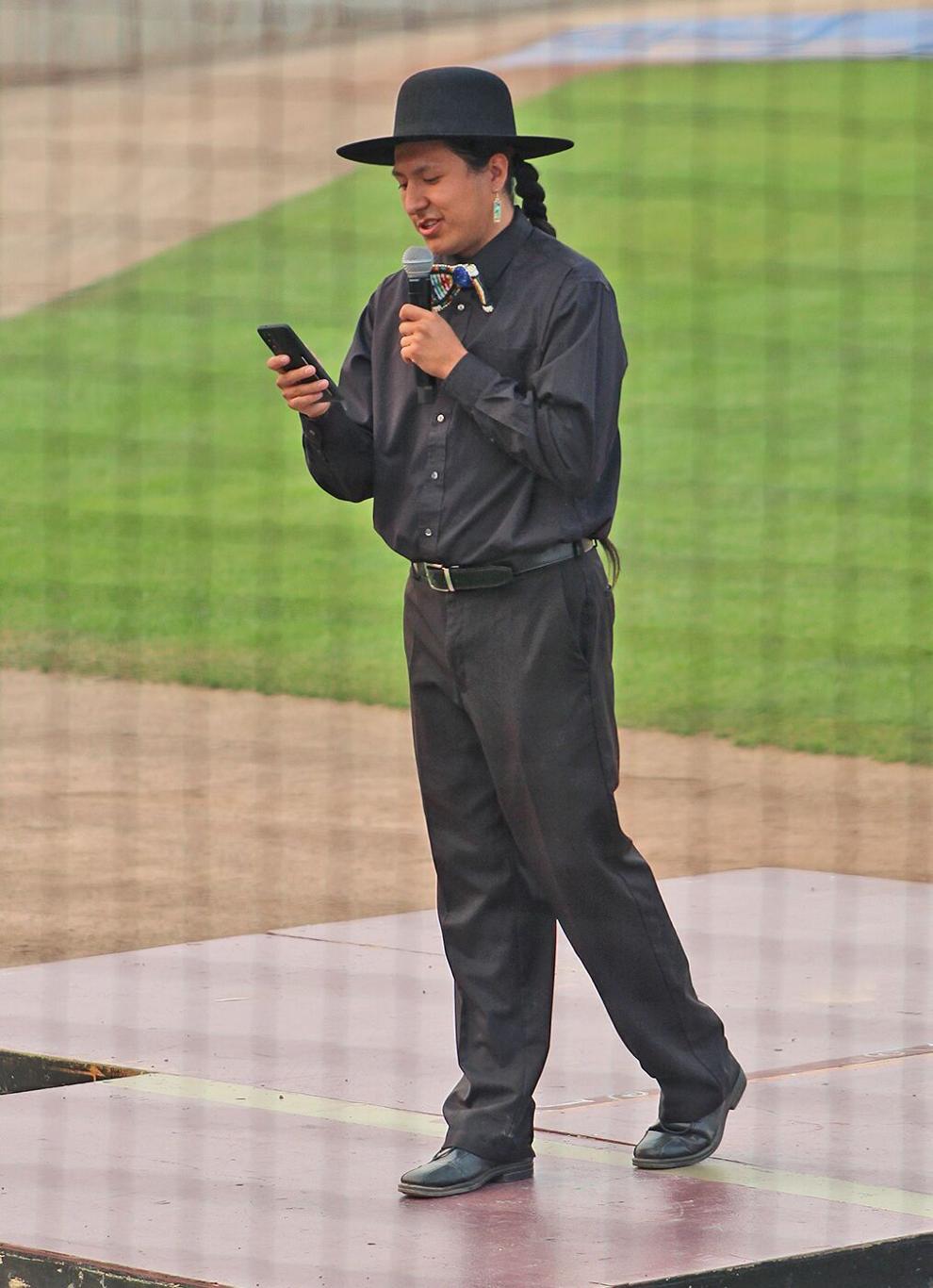 Zanen Pitts and several members of the Warrior Movement shared one of the viral Warrior Movement videos and a few shared words on being good role models, about respect, and sharing personal feelings. 
"I just pray that adults can encourage the youth to give them a voice, give them a stage to stand on because these youth are powerful," Pitts said. "The Warrior Movement started with a group of young adults that wanted to see change. They saw a struggle in their community, and they wanted to open doors and eyes to the other communities to say hey let's do this together, let's reach out together and bring hope."
With the Warrior Movement St. Ignatius High School student Zoran LaFrombois shared a message of respect. "Treat everyone how you want to be treated, the more respect that you give will be what you get in return," he said.
The overall message was to bring awareness and hope to those that are struggling with thoughts of suicide.
Winners of the show for the youth category were Kalijah Piper and Tayvion Tanner; for the solo category was Tyrel Lovegrove; and for the group category was George and Harlen KickingWoman.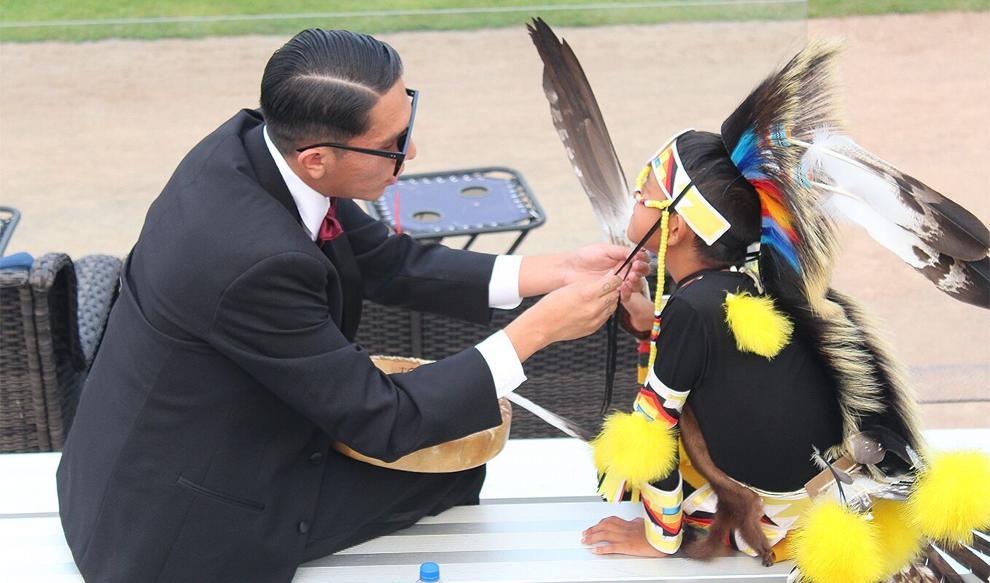 George KickingWoman and his seven-year-old son Harlen, representing the Blackfeet Confederacy, provided the crowd with a dance and song to bring awareness to the deceased residential children recently discovered in graves at Canadian boarding schools and are being returned home. As George shared a song and drummed, his son danced on the small platform stage.  George said, "The prairie chicken dance comes from our Nation, it comes from the Blackfeet." Comes At Night added that, "It's one of the oldest dances in North America."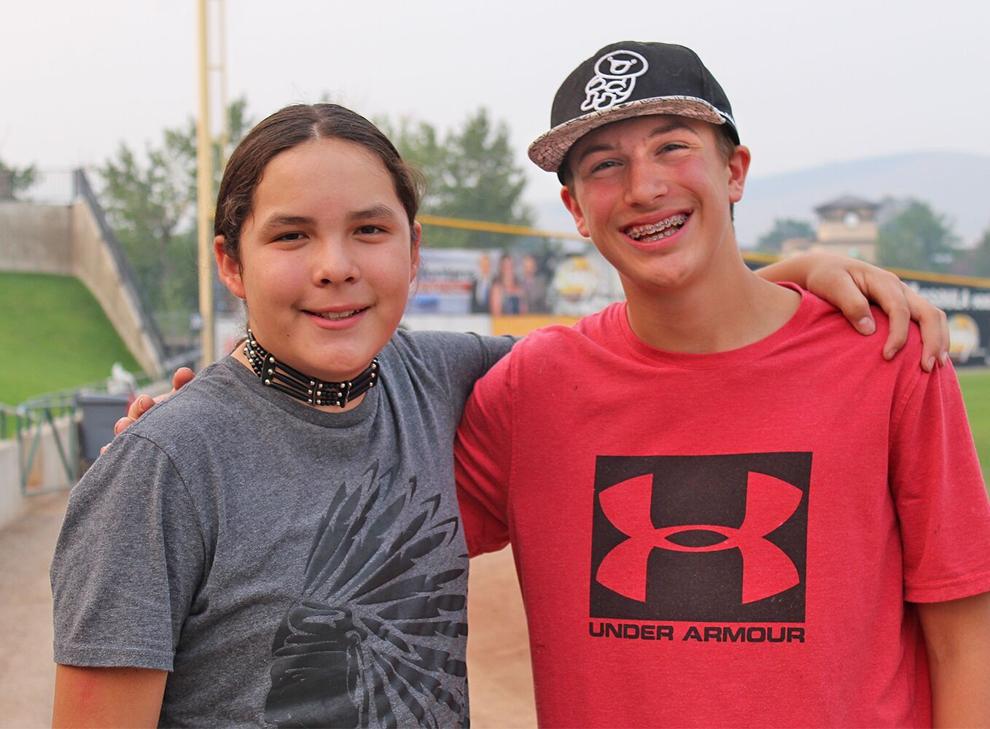 Winners of the Youth category were eighth grade students Kalijah Piper and Tayvion Tanner who created a parody video based off the George Thorogood song 'Bad to the Bone' in which they remade into Sad to the Bone. The song was about a boy that tripped and fell at school in front of all the kids who laughed at him and was having a bad day until the end of the song when his day turned around. They told Char-Koosta News that they made the video in less than two days right before the show took place.
The young aspiring Indigenous graphic designers said, "It was hard to come up with the words but we knew we wanted to make a parody to bring laughter to times that don't have much laughter and bring happiness."
Tanner said, "There will always be a bright side in dark times."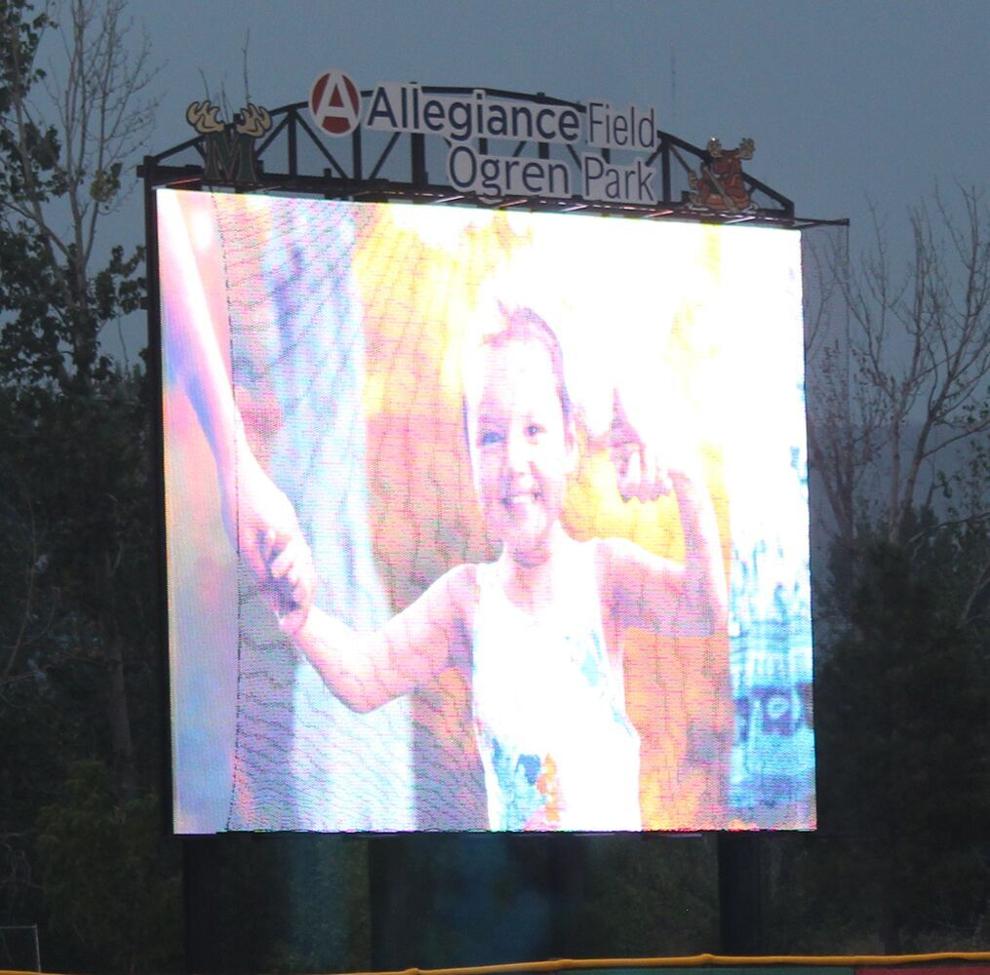 Winner of the solo category was Tyrell Lovegrove shared a music video that was dedicated to his three-year-old daughter Joyce. "It's me letting her know how life is without sugar coating it. It's dedicated to all the hardworking fathers out there. Video Rejoice for my daughter Joyce," Lovegrove told the audience.
Devereaux and Bird-Webster closed out the show after the sunset and they brought the crowd lively energy performing three songs as they shared words of encouragement in between.
"We make music for our mental health," Bird-Webster told the crowd. "On our Rez suicide is a big problem. I've been affected in my family personally. Music is a path for us to express our emotions in a healthy way. Our mission with this music is to make an impact on our Rez."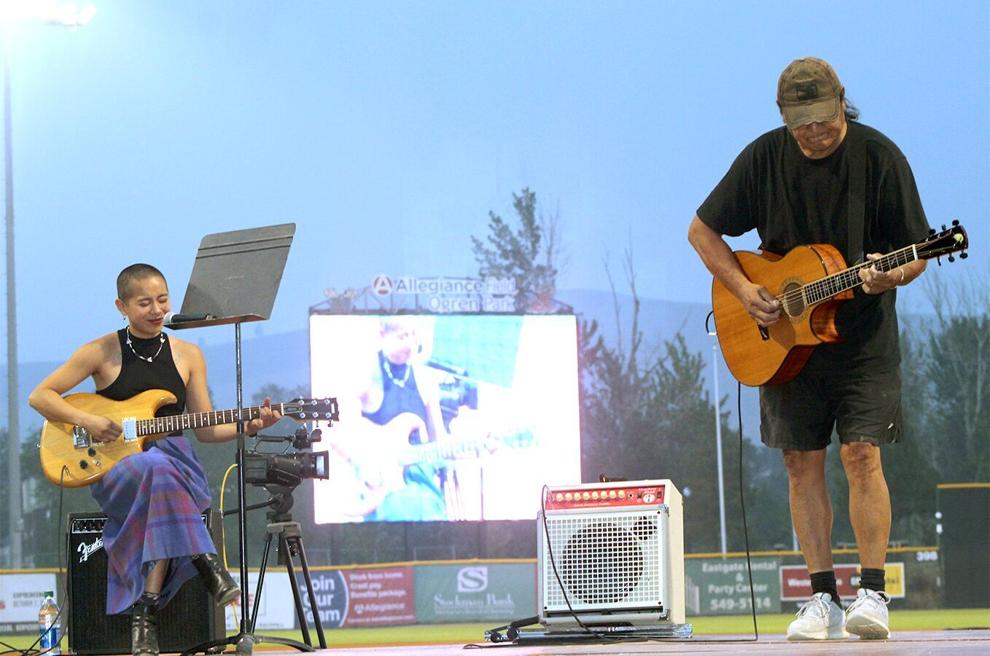 "I encourage you young ones, if you're going through anything, find an outlet, find what makes you happy, do those things," Deveraux said. "Create, make music, make art, do whatever makes you happy that keeps you away from all the bad stuff and I know from experience."
Missoula's All Nation Health Center, formerly known as Missoula Urban Indian Health Center, provides many services to American Indian and Alaska Natives in the Missoula community. Some of the center's services include medical, behavioral health, health promotion, health insurance assistance, transportation services, and, through Missoula Project Beacon, supportive services to Indigenous survivors experiencing human trafficking are provided.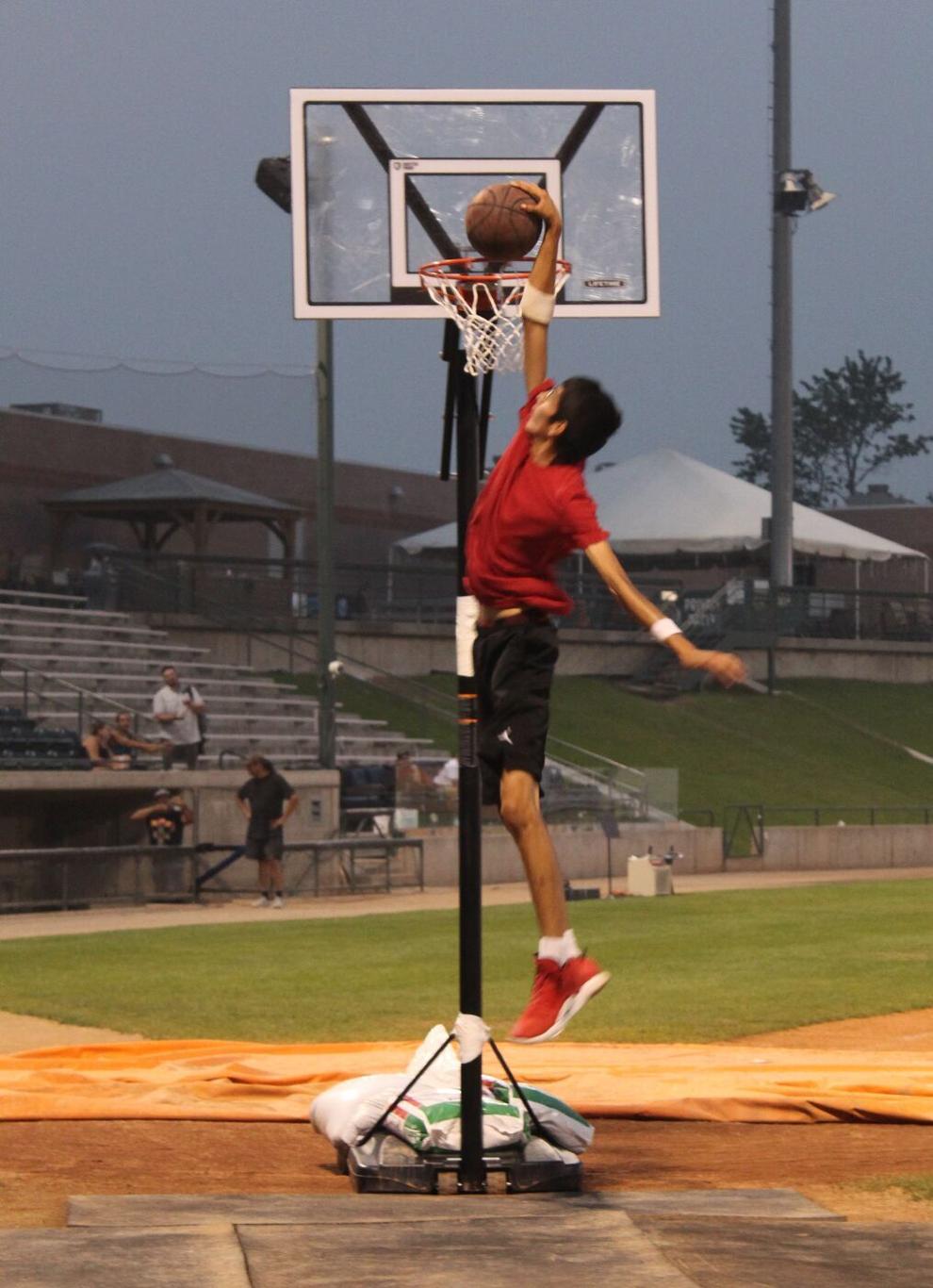 Missoula Paddlehads are an independent baseball team of the Pioneer League and plays their home games at Ogren Park at Allegiance Field.
Throughout the center's weekend Indigenous Heritage Celebration Indigenous artist and crafters participated in the All Nations Art Market at the stadium both Friday and Saturday where art and beadwork from multiple Indigenous artists were on display and could be bought.
The second annual All Nation Health Center N8VZ Talent Show message of hope, encouragement, and respect was shared across all platforms. Singing, drumming, basketball dunking, acoustic sets, and flute music was all shared by local Indigenous artists representing several tribes.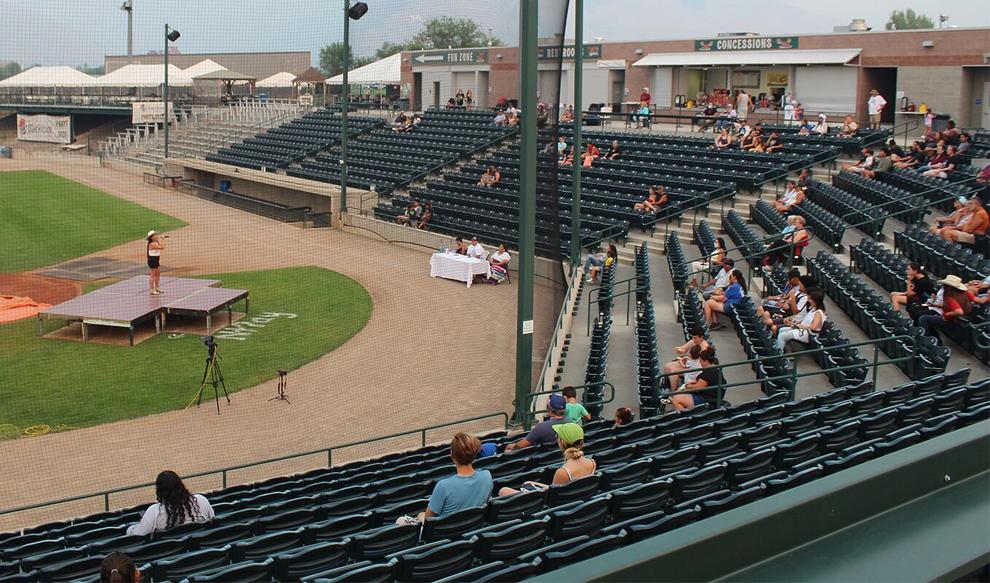 All Nations Health Center will be hosting the third annual talent show in 2022. Go to their Facebook page to keep up to date on the center's events. https://www.facebook.com/allnationsmissoula/.