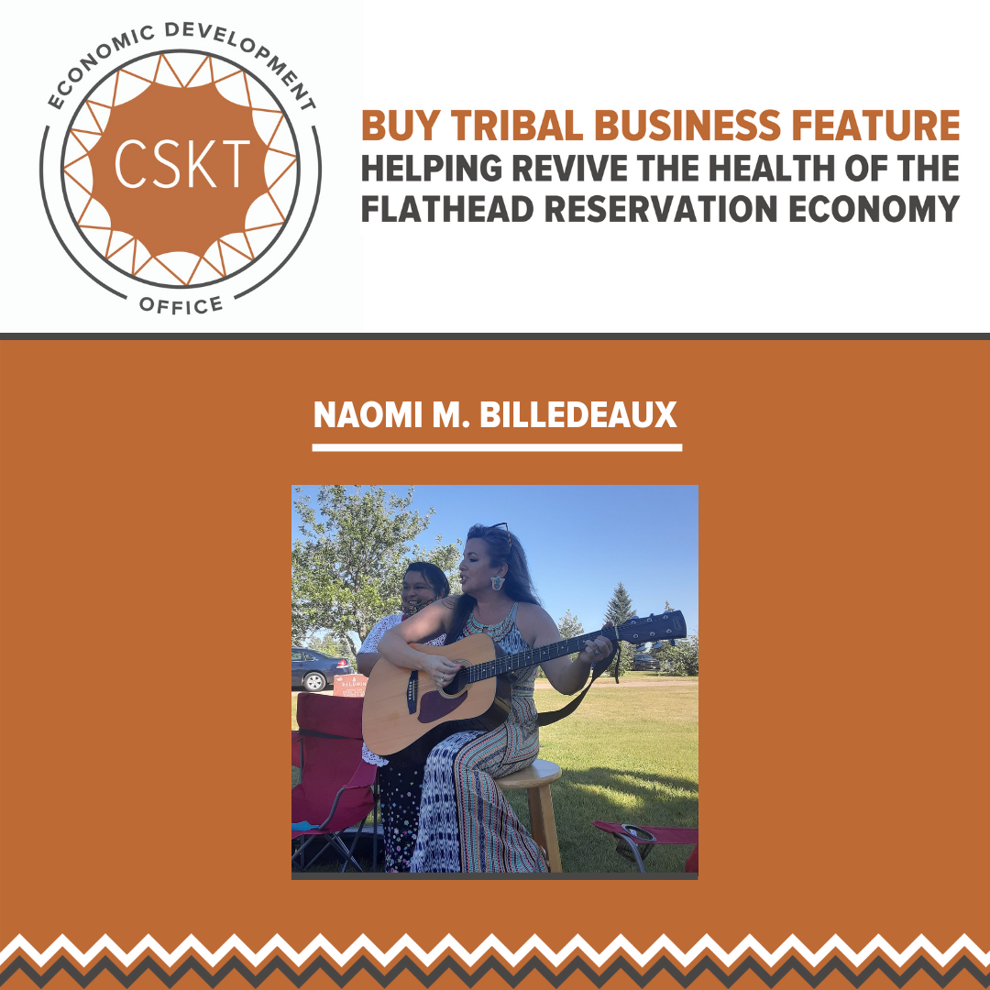 As a teaching and practicing artist, youth worker and creative director emphasizing the Salish language, Naomi M. Billedeaux has worked diligently over the years to preserve her cultural heritage and share her language and creative skills with the community. Driven by a deep understanding of the importance of cultural identity, language revitalization, healthy messaging, community building and the arts, Billedeaux became a small business owner five years ago to offer her cultural, creative and communication services.
"I had excellent teachers along the way who helped me learn some of our Salish Language, cultural and traditional ways," said Billedeaux. "My teachers helped guide my business decisions."
Billedeaux said that her journey into small business ownership began upon earning her bachelor's degree in communications from the University of Montana.  
"This huge step in my life opened doors and allowed me to work around business-minded people and Tribal leaders I admired who empowered and planted seeds that eventually led to me to do what I love," Billedeaux recalled.
Billedeaux said that these connections in the community motivate her as a small business owner, and that the biggest reason she started her business was because of the mentorship and encouragement of other Tribal leaders.
"My worldview is my foundation," Billedeaux added. "I am building on that foundation with my passion for the Salish language revitalization efforts, arts and humanity."
These efforts have led her to perform cultural dance internationally in Germany and China. Closer to her home in Arlee, Billedeaux has taught the Salish language in public schools, as well as Native dance, beading, sewing and language circles.
Currently Billedeaux is studying integrated arts in education and developing lesson plans for an arts integrated Salish language course, as she works towards her master's of arts in design and applied arts K-12 through the University of Montana's Creative Pulse Department.
Visit linkedin.com/in/naomi-billedeaux-61215964 for more information about Naomi M. Billedeaux's professional services and contact 406.407.5716 or billedeauxnaomi@gmail.com to inquire about her language, art and communication offerings. Also be sure to follow her YouTube Channel youtube.com/channel/UCKnIynArONLLh3BVTPUrUrg where she shares engaging Salish language lessons.