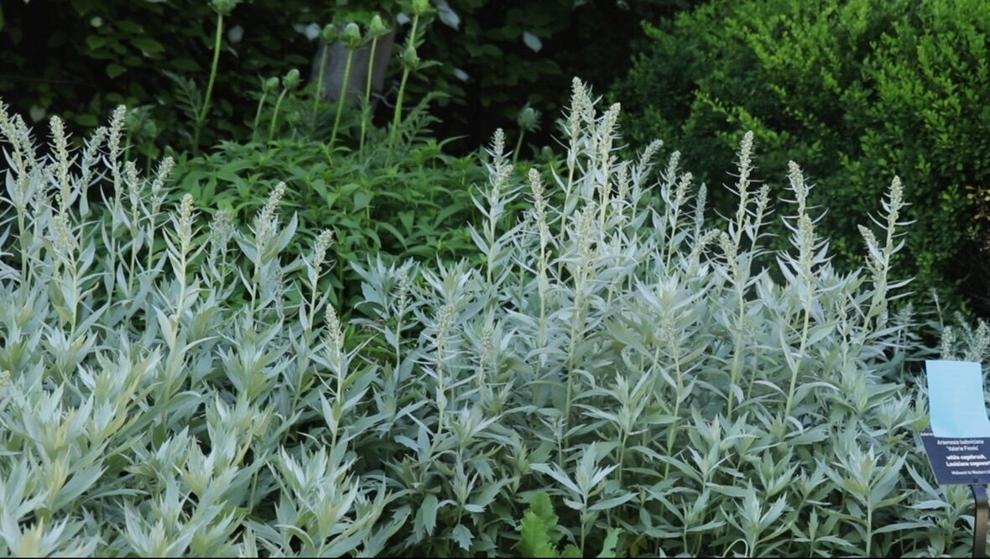 Dr. Rosalyn LaPier discussed TEK and Montana's sage species
Char-Koosta News Staff 
MISSOULA — Last week, the first installment of a traditional ecological knowledge (TEK) series took place at the Payne Family Native American Center at the University of Montana. 
This free event was intended for Black, Indigenous, and People of Color (BIPOC) who are interested in learning more about the natural world around them - highlighting those with a particular interest in foraging. 
The training began with an explanation of TEK - when people have knowledge, practices, and religion surrounding the natural world. 
"When you think about Indigenous knowledge, and Indigenous science, and how people are trained and learn about this information, it's a long-term process to learn and it is sometimes longer than western knowledge," Dr. Rosalyn LaPier told the attendees at the gathering. 
LaPier, an enrolled member of the Blackfeet Nation and Métis, led the exhibition on campus from her lifetime learning point of view. Her education in ethnobotany comes from a formal training with her Blackfeet grandmother and aunt which took place over the course of about 20 years. 
"With Indigenous knowledge it's usually a long-term process of apprenticing with somebody, and learning from somebody, about how particular knowledge is passed down," she explained. "So, whether it's plants or animals or other types of knowledge."
LaPier is an ethnobotanist, which is the study of the relationship between people and plants. She teaches Environmental Studies at the University of Montana with a focus on Indigenous and TEK and environmental justice. 
Her focus for the presentation: Artemisia. Artemisia is the Latin name for sage, of which there are over 30 different species native to Montana. 
Because the University of Montana has several plant gardens, LaPier and her co-presenter Iko 'tsimiskimaki "Ekoo" Beck, cut several samples of species to showcase to the audience. Fringed Sage, White Sagebrush, and Big Sagebrush were all passed around to be touched, sniffed, and examined. 
While LaPier and Beck had several strong recommendations for plant hunting in the wild. Use a field guide to identify, always wash hands after touching plants (some could be poisonous), and don't be afraid to ask if uncertain. 
"To my knowledge, no native Montana sages can be used as [cooking] spices," Beck said about eating the plants. "Just because you don't get sick, doesn't mean it's good for you."
LaPier taught that tribes used sage in a wide variety of ways historically. Seeds are sometimes gathered, dried and roasted by certain peoples. They are used as medicines, materials, or fuels. White Sage is used for religious purposes. And lastly, they would be traded.
"The word gatherer is a misnomer," LaPier explained, "Indigenous people also cultivated, propagated, transferred, and moved plants to where they were going to use them."
LaPier also fought back on using the term "lost" when it comes to plant knowledge. "There is no lost knowledge, but knowledge gone dormant," she said.
Beck shared her quick rules for harvesting plants once correctly identified. If the plant is abundant, harvest 1/3rd or less, and don't dig up roots. Tobacco, prayer, and blessings can also be offered.
CSKT member Joe Vanderburg drove down from the Flathead Reservation to attend. He told Char-Koosta News it was a good opportunity to get out and learn. 
"I didn't realize there were so many species in Montana, that sage has such a broad bandwidth and can be found world-wide," Vanderburg said. "It's going to make me look at things differently. It opened my eyes."
Vanderburg said while he did know some of the things that were taught about plants; he enjoyed the learning experience. 
"It was a good refresher because if you don't use vvvsomething, you tend to forget," Vanderburg said. 
Organized in tandem by Here Montana, a City of Missoula outdoor recreation group for the BIPOC Community, and the All Nations Health Center. The free event will be repeated every first Wednesday until October. The following events will cover edible plants, and native plants you can find at the grocery store, among other topics.