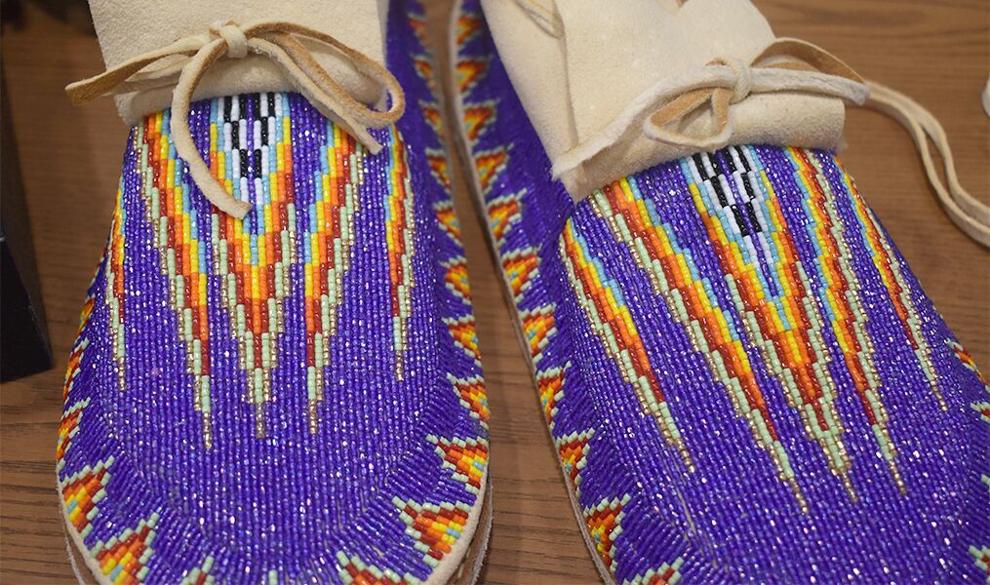 Char-Koosta News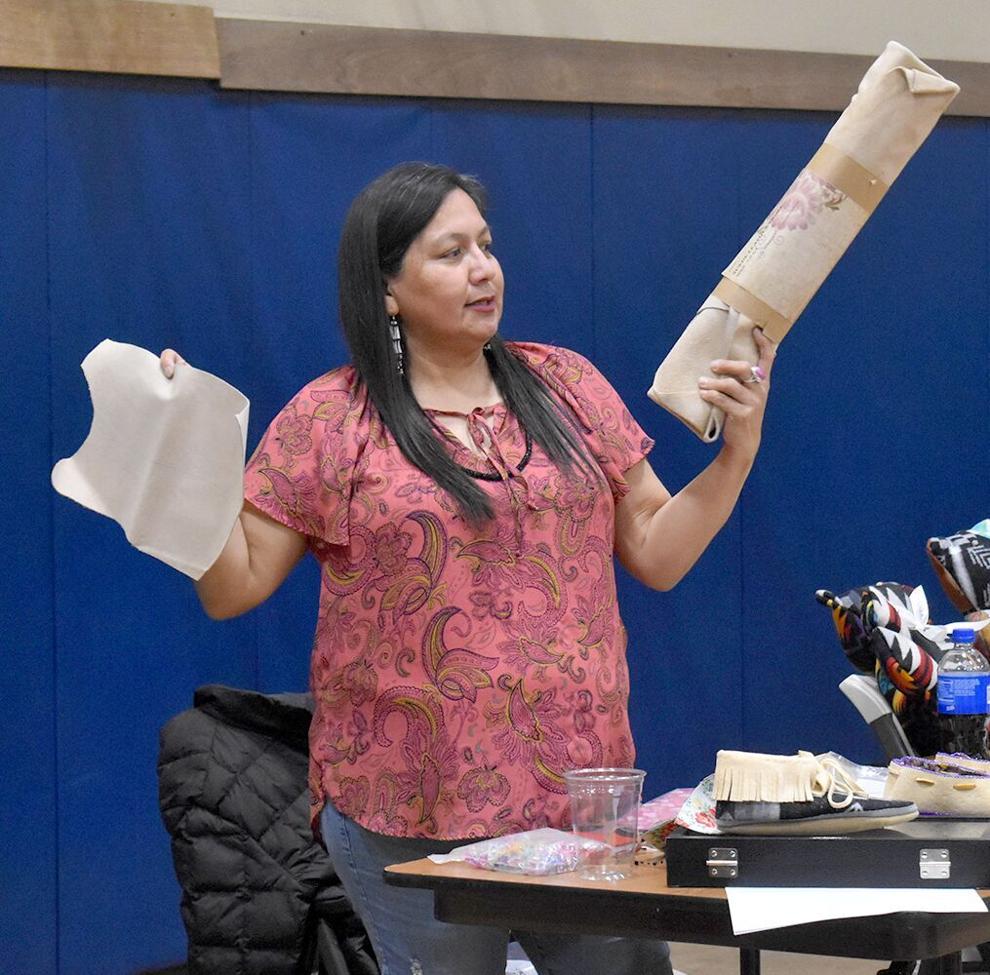 RONAN — Confederated Salish and Kootenai Tribes (CSKT) Tribal Health Department (THD) recently held a moccasin-making class at Kicking Horse last Friday and Saturday as part of its effort to increase awareness regarding heart disease and how it impacts women.
Attendees learned how to make moccasins with some provided materials. The class was full, with registration filling up soon after becoming available online. 
The moccasins made in the class will be on display at THD's Go Red for Women fashion show, which will be held at the KwaTaqNuk Casino and Resort on February 10, as part of THD's Go Red for Women event. The class lets the moccasin-makers participate in the fashion show, where they will be eligible to win prizes, and educate attendees on heart disease and the ways to combat it.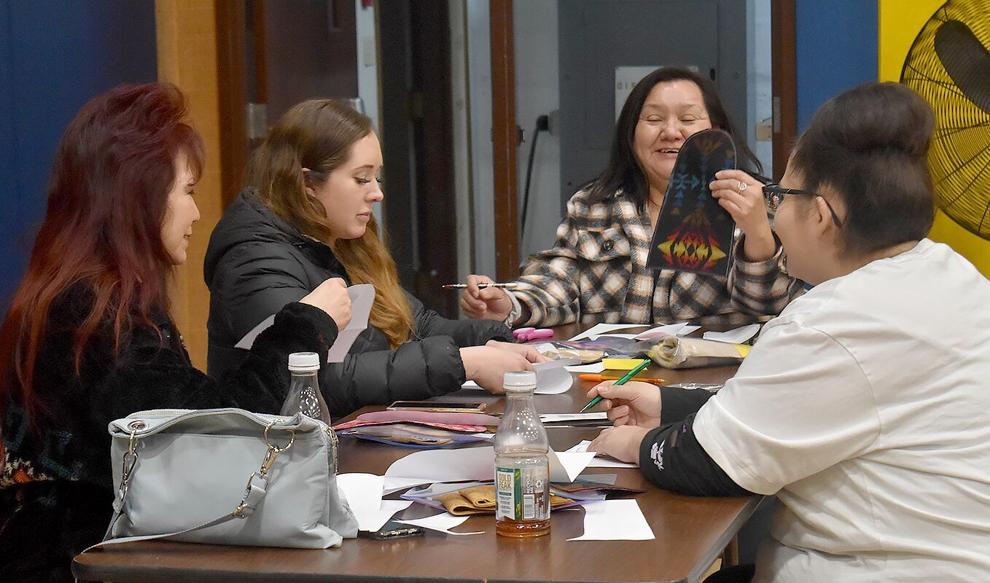 Brenda Bodnar, THD Diabetes Coordinator, said the original goal of the Go Red for Women initiative was to find out why women were dying from heart disease at a higher rate than men were, despite not having more cases of heart disease.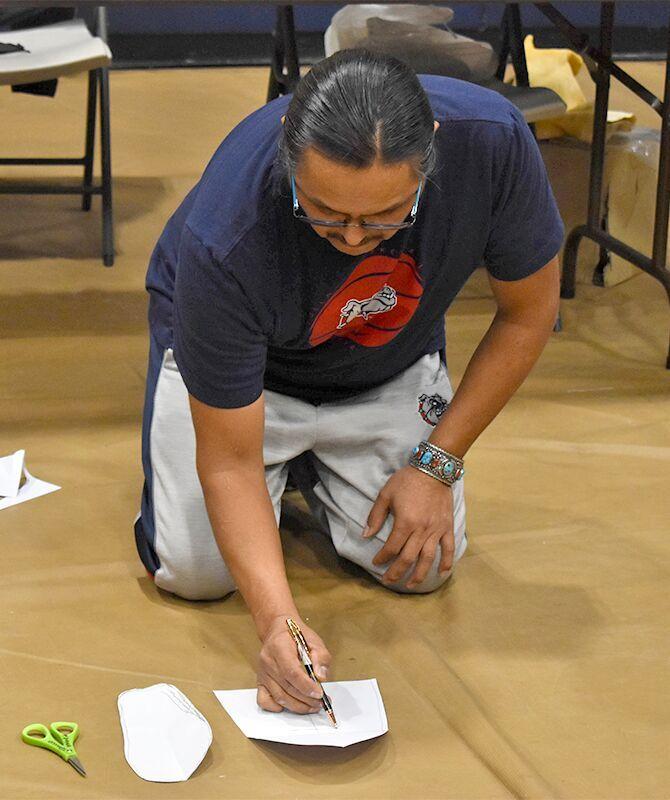 For example, one factor of the discrepancy is that women are less likely to call 911 during a cardiac event. Bodnar showed participants how to dial 911 from someone else's phone, explaining that making emergency calls is possible even if the device is password protected.
Go Red for Women is an initiative by the American Heart Association (AHA) that is aimed at increasing awareness regarding the ways in which heart disease impacts women. Heart disease includes several types of heart conditions, such as coronary artery disease, which is the most common type of heart disease. Heart disease is the leading cause of death in the United States.
The AHA's Go Red for Women month is every February, and THD observes it on a yearly basis. Last year, THD's Go Red for Women event was held virtually due to the COVID-19 pandemic. This year, the event will be in-person and include a wide range of activities, with the fashion show being the main event. The fashion show categories include traditional (women's, men's, and youth), contemporary (women's, men's and youth), and a broader arts and crafts category.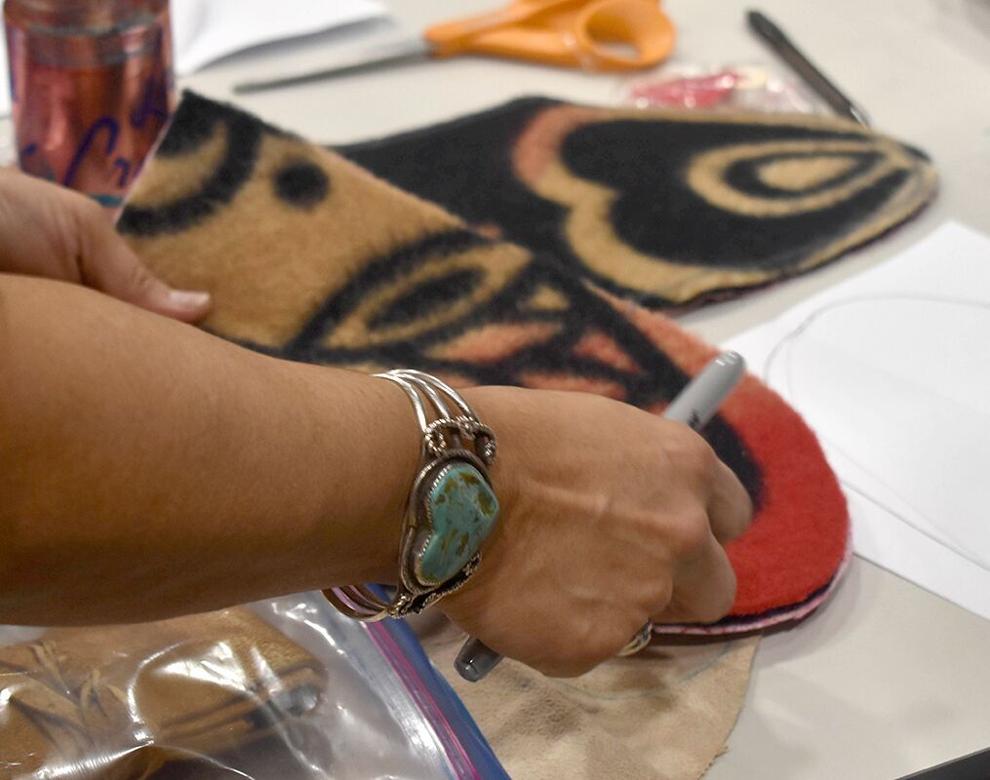 The Go Red for Women event will also feature yoga, a health fair, and guest speakers including professional speaker and wellness expert LoVina Louie. It will also feature Heart Health Stories collected by THD, which Char-Koosta News announced last week. 
THD will also be holding a sewing group on a regular basis for those who are interested in participating in the fashion show, in which participants may make garments with sewing machines and materials provided by THD. Dates and times for THD Go Red for Women sewing circle can be found at www.cskthealth.org or at the CSKT Tribal Health's Facebook page.
Those interested in submitting a garment to the fashion show may bring one to the Go Red for Women event at the KwaTaqNuk on February 10.