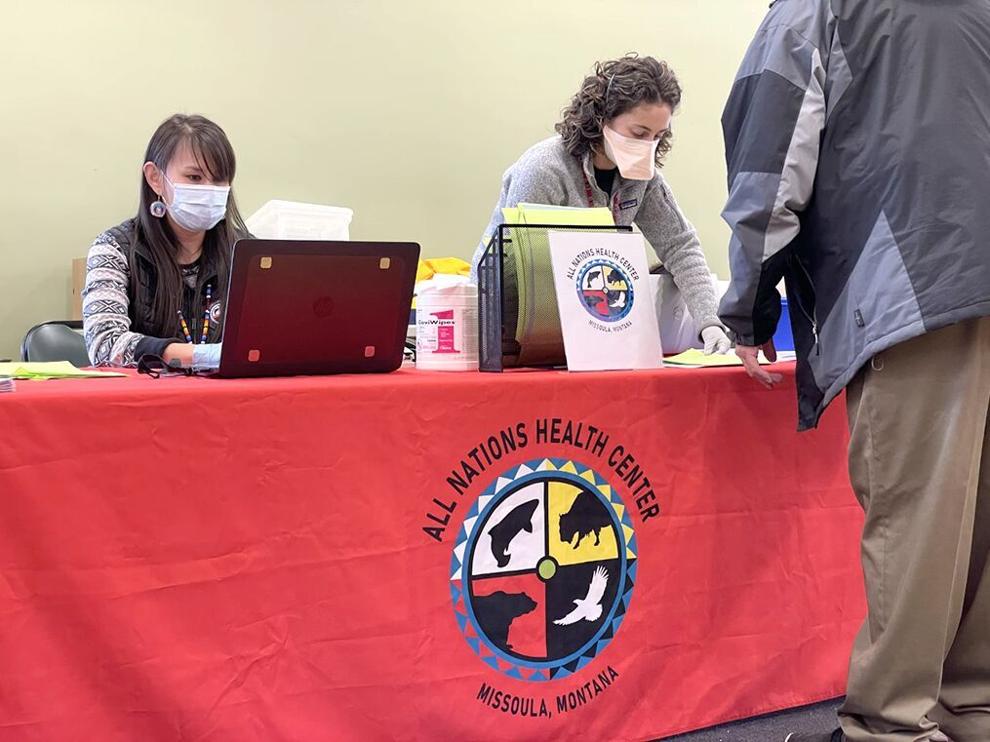 MISSOULA — The Missoula City-County Health Department (MCCHD) is excited to announce a new ongoing partnership with All Nations Health Center in an effort to help vaccinate Missoula County's American Indian and Alaskan Native population against COVID-19. 
Through this partnership, All Nations Health Center will use the former Lucky's Market in the Southgate Mall and some MCCHD staff on specific days so that they may utilize this larger space to vaccinate their patients faster. All Nations Health Center will continue to use their COVID-19 vaccine doses allocated to them through the Indian Health Services (IHS). 
According to a report from Montana's Department of Public Health and Human Services (DPHHS) from November 2020, American Indians make up about 7 percent of Montana's population but make up 18 percent of the COVID-19 deaths in our state. This major health disparity shows that it is critical for American Indians and Alaskan Natives to have equitable access to vaccine. 
American Indians and Alaskan Natives ages 16 and older are welcome to sign up for vaccination through All Nations Health Center or public clinics offered by MCCHD. MCCHD's public vaccination clinics will be posted on covid19.missoula.co as vaccine allocations allow us to open appointments.