Char-Koosta News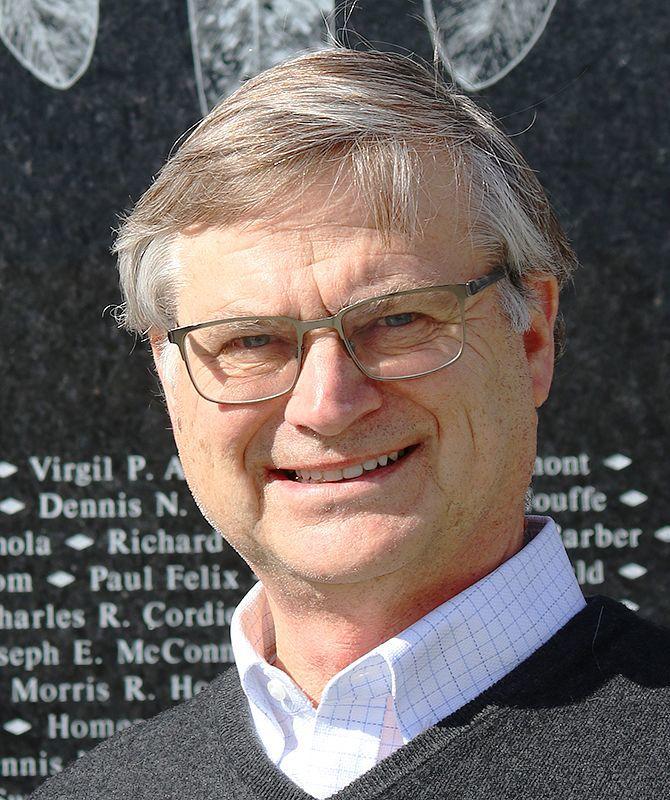 In November, Missoula attorney Palmer Mars Scott III, who goes by Mars, announced his candidacy for the seat on the Montana Supreme Court, that was being vacated by Associate Justice Laurie McKinnon. However, since then McKinnon recanted that decision and is now on the ballot. Also vying for the seat is Helena attorney Michael Black. The seven justices on the non-partisan MSC serve eight-year terms.
Scott, 67, is a third generation Montanan — his grandparents homesteaded in the northeastern Montana in the early 1920s. The oldest of five children was born and raised in Helena. Following graduation from Helena High School in 1971, he attended the University of Montana, where he graduated in 1977 with high honors in psychology and honors in political science.  
After graduating he worked for Democrat Senator Max Baucus as a legislative aide in Washington, D.C. Scott was responsible for the senator's national defense and international relations legislation as well as his economic affairs policy. 
In 1980, Mars graduated from the University of Montana School of Law where he was a member of the Law Review and a student representative to the American Bar Association. After graduating, Mars worked for a law firm in Missoula and then in 1983, started his family law practice. His 39-year legal background also includes banking, insurance, personal injury, criminal defense and business law. 
In 1984, he was directly commissioned into the United States Naval Reserve as an Ensign and retired 22 years later as a Commander. In his role with the Navy, his specialty was Intelligence.
Scott and wife of 35 years, Elaine, have two sons, both of whom are attorneys. 
Scott has been focusing on divorce and family law for the past 15 years. He chose that legal specialty because he feels it is underrepresented.
"When it comes to family law there is nothing new under the sun, I've seen it all. I have made it a science. I deal with people under stress and my psychology background helps me with addressing the inherent emotional issues," he said about divorce and family law. "It is two good people in a bad situation. Their emotions are often misplaced or not well founded. I try to make things better for them. If children are involved, I try to do what's right for them." 
Scott said there isn't consistency in family law District Court decisions and feels he can bring some decision consistency to the MSC in part from his scientific approach addition to the decision calculus.
"The [Montana] Supreme Court usually rubber stamps District Court findings," Scott said, adding that often biases are established by a District Court judge's familiarity with the community. "There are 46 District Court Judges in Montana, and some come with biases. They deal with the same issues time and again do establish biases."
Scott said he would not be a MSC rubber stamp when it comes to District Court decisions, and would use his family law practice background to fine comb the decisions before issuing judgement. "I would bring my family law experience to the Montana Supreme Court," he said, adding that the present MSC makeup includes four former prosecutors and three former District Court judges. "I provide the people of Montana with the opportunity to put someone on the Supreme Court who can focus on these kinds of issues and come up with decision consistency."
When it comes to the politicizing of the judicial system, Scott said: "The legislative and administrative branches are dominated by politics. The judicial branch stands out as independent of politics because legal conflicts between citizens need to be judged fairly, and not according to someone's political affiliation. 
"In reality, I know that judges, as human beings, are not necessarily always independent. Every human being has biases," he said. "I think it's essential for judges to acknowledge their biases and recognize that when they cannot overcome them, to recuse themselves from the case. 
"I am not affiliated with any political party," he said. "I have voted for candidates on both sides and I decide issues based on the specific situation, not on a political platform.
"My judicial philosophy is moderate in that I respect the will of the people as expressed in the Montana Constitution and our statutes," Scott said. "I believe that the judicial system belongs to the people, not the judges and attorneys, and I believe that our system needs to work for Montana's citizens." 
Scott said McKinnon and Black were good attorneys and people but he would bring a specialized experience focus to the court. 
He would promote legal representation for the 60 percent of people without legal representation in their legal predicaments, including establishment of certified legal technicians. "It is important to pursue that in many ways so we can fulfill the American ideal of liberty and justice for all," Scott said. "As an example, child support is based on calculation — data in, data out. A paralegal should be able to make those kinds of legal decisions. Washington and Illinois are looking at that — legal services with lower costs."
Scott said he would like to see a state-tribal commission established in Montana to deal with and potentially resolve jurisdictional issues before they go to court.