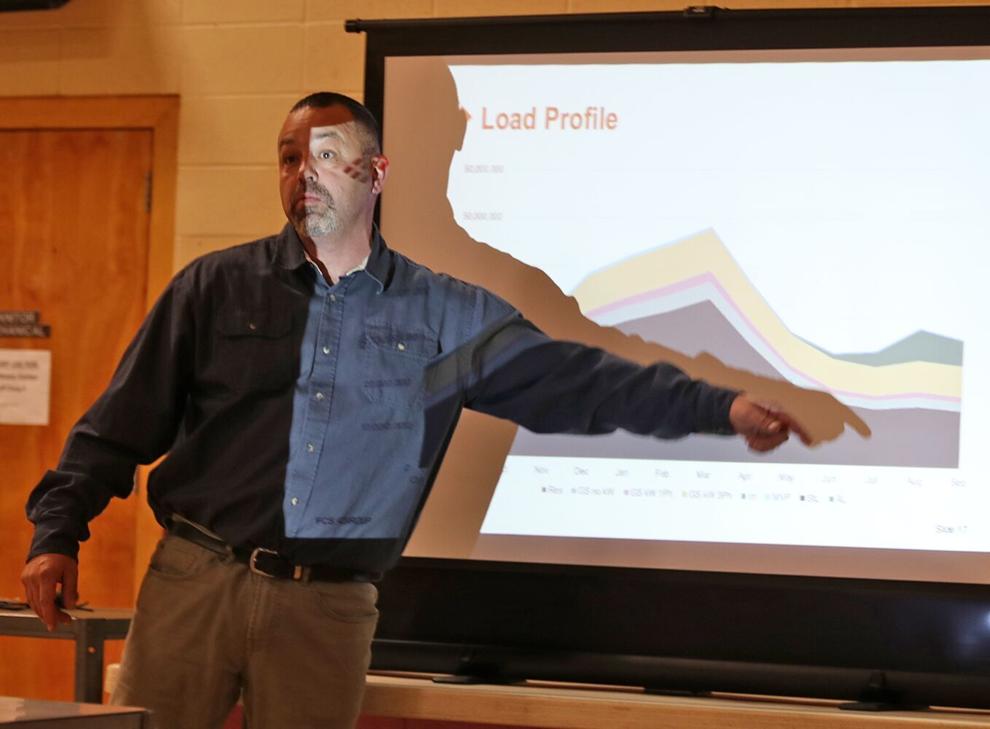 Char-Koosta News
ST. IGNATIUS — Monday evening's St. Ignatius District meeting hosted by Tribal Councilwoman Ellie Bundy had good food — fry bread, stew and dessert — for consumption, and good food for thought with a couple of presentations. One was by Mission Valley Power General Manager Jean Matt, and the other by Marie Torosian and Ginger Morigeau of Three Chiefs Culture Center.
Matt said MVP, which has been a Flathead Nation affiliate for 33 years, has the lowest power rates in Montana at 0.069 cents per kilowatt hour (kWh) and is offering residential customers an opportunity to lower that further. On top of the kWh usage rate, MVP residential customers pay a monthly basic charge fee, presently set at $15. MVP is proposing to set the monthly rate at $17 per month for FY 2022 and FY 2023. However, reduced usage would counter that with a lesser kWh fee.
Matt said the proposed residential kWh fee would be structured in three tiers. Tier 1 would be 0.0605 per kWh for usage from 0 to 1,000 kWh; Tier 2 would be 0.0689 per kWh for usage from 1,001 to 2,000 kWh; and Tier 3 would be 0.0880 per kWh for usage from 2,001 and above kWh. 
Matt said sometimes the higher kWh rate charge could be the difference of wearing a sweater, and turning the thermostat down a bit and/or lowering water heater temperature. 
Matt said Mission Valley Power is the only source of power on the Flathead Reservation for its 20,000 customers. Included in that 20,000 are 327 new customer hook-ups last year. Sixteen-thousand of the customers are non-tribal, and 4,000 are tribal.
Matt said a good way to manage power usage is to read the monthly bill statement and adjust usage according to individual household needs.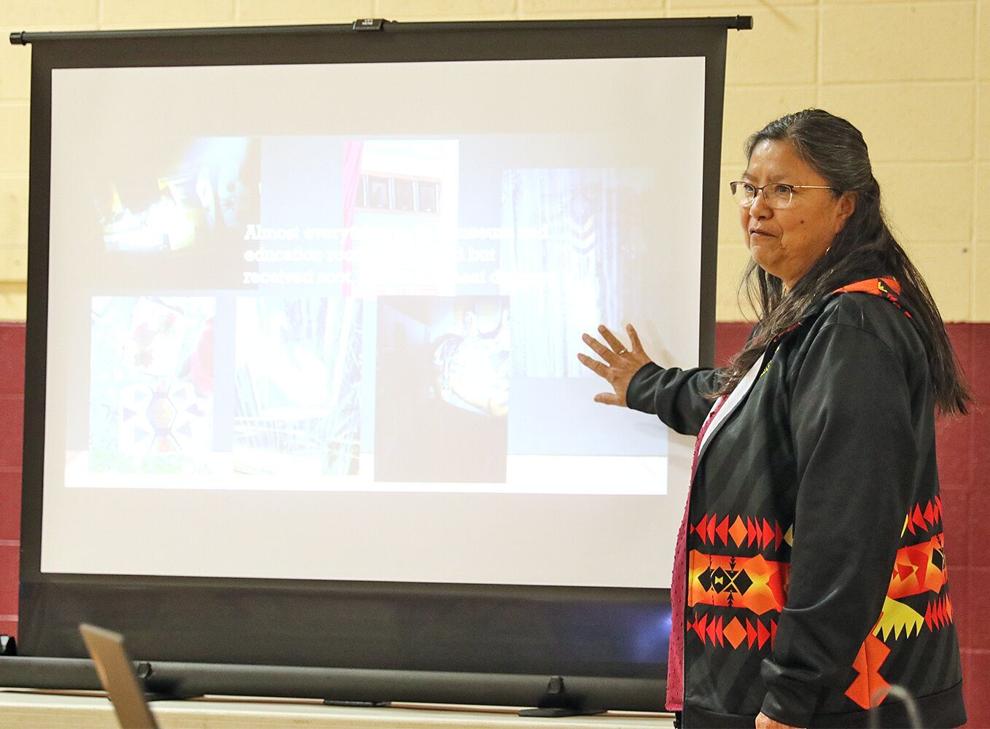 Three Chiefs Culture Center Director Marie Torosian reviewed the history of the People's Center which burnt down as a result of an arson-caused fire Labor Day weekend 2020. It was a devastating blow for the staff and tribal community, she said. Following the destruction of the People's Center building, the staff was somewhat in a gypsy mode until by happenstance it relocated to the Allard Stage Stop complex in the former bar and restaurant log building.
Marie's husband, Arnold Torosian, Sr. was getting some work done on a vehicle at Stuart's NAPA service center when discussion with Stuart Morton about the People's Center came up, and the need of a new place for the rebirth. Morton, owner of NAPA and a partner owner of Allard Stage Stop, suggested the former bar and restaurant building as a sight for the new People's Center. 
A deal was eventually brokered and the People's Center was rebranded as Three Chiefs Culture Center, with a slightly different mission. 
"We literally had nowhere to go until then," Torosian said. "We started over and rebranded and have left the People's Center behind us physically. 
Torosian told the folks at the district meeting that Morton has offered to sell the building to the CSKT and that sale negotiations are presently in the process.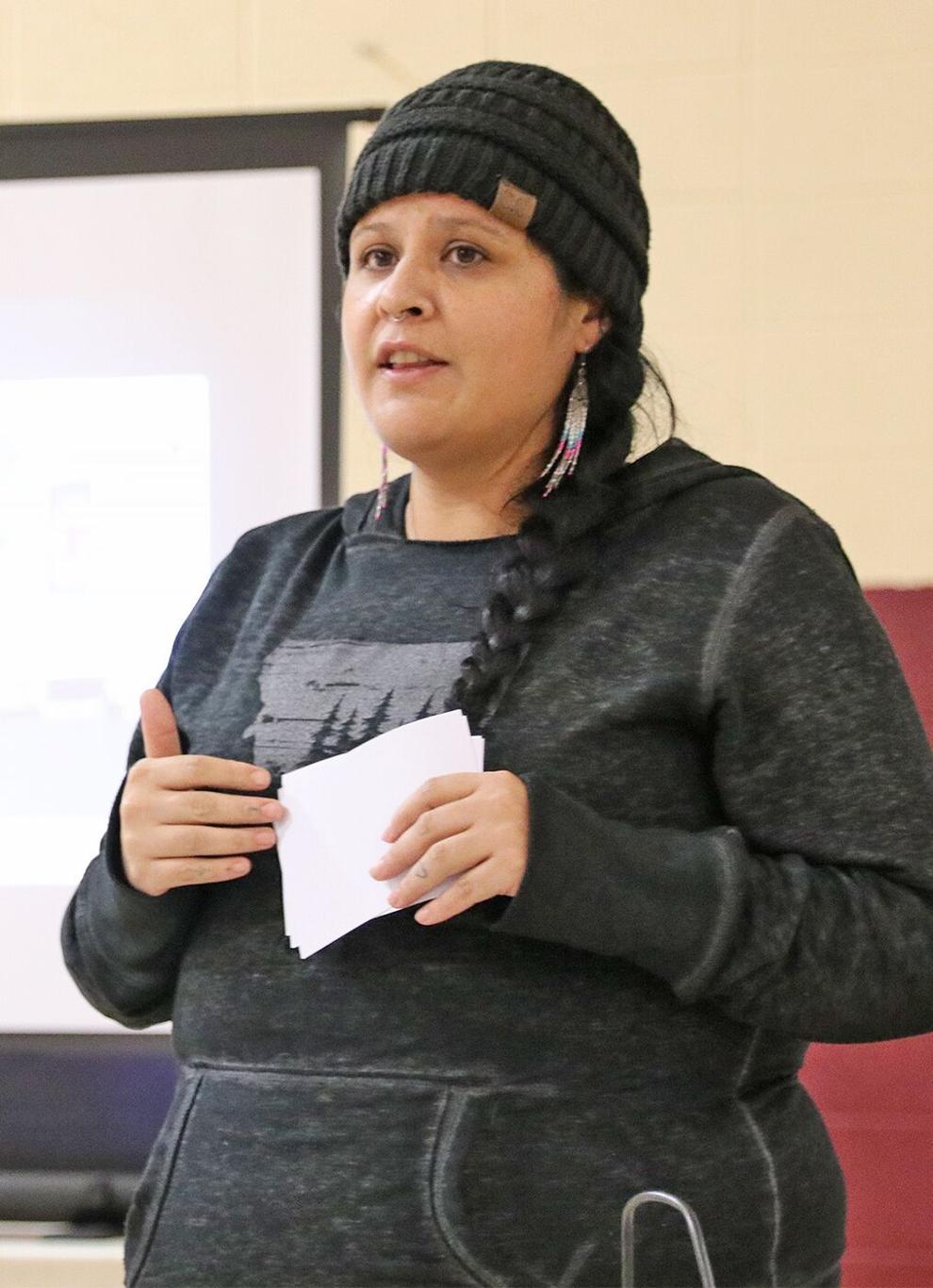 "With the potential sale of the building, we still don't know where our future will be," Torosian said, adding that the present location is good but the facility is too small in which to resurrect an adequate museum. "It is already crowded and we had to extend the gift shop into the former kitchen area. The small museum is in the former bar space."
Morigeau gave an update of the restoration of the fire- and smoke-damaged artifacts and photos from the People's Center fire. Three Chiefs has applied for a $99,000 grant to, among other things, get equipment and computer programs to digitalize records of the Three Chiefs inventory and hire a staff person to oversee that. Much was lost in the fire, including some inventory records but will from now on be up to date and safe from any type of damage.
"For every heartbreak and tragedy there is a silver lining," Torosian said. "This [salvage and restoration] is our silver lining but still we grieve for the things we lost in the fire. We are good right now but it's not what we want. It is just too small."