Char-Koosta News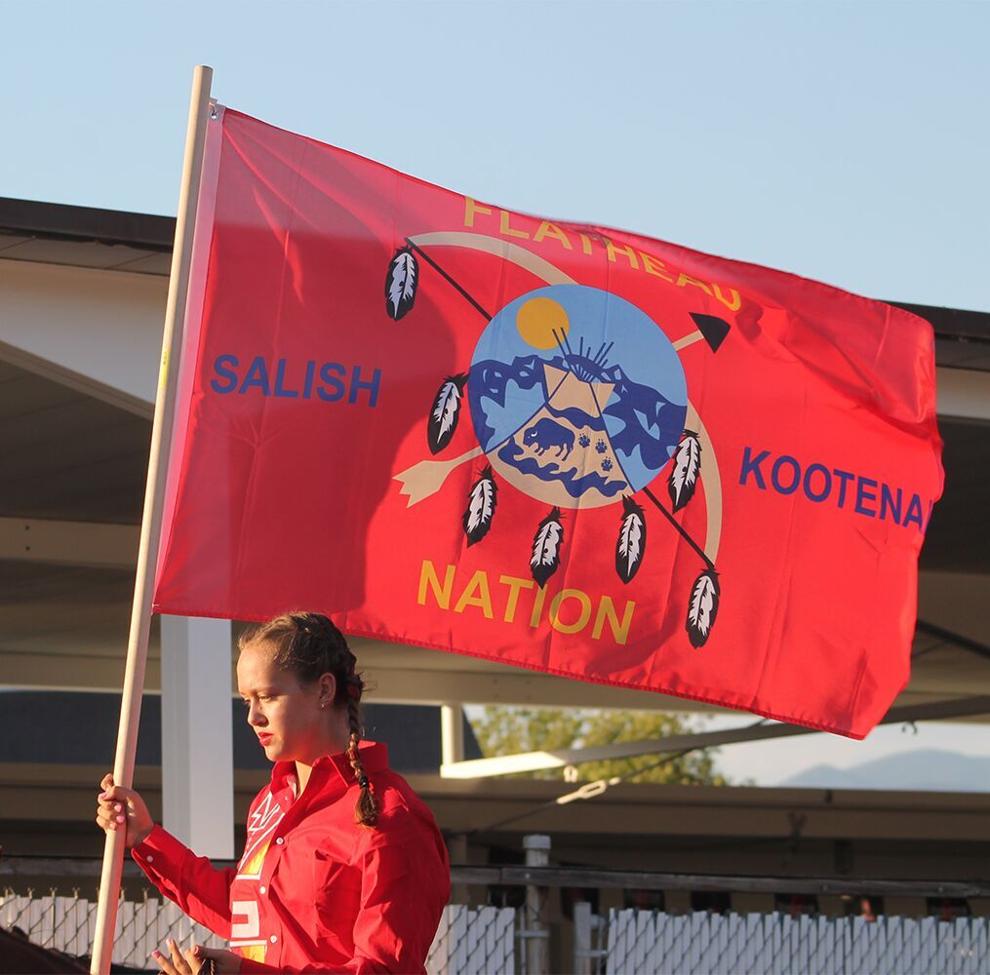 MISSOULA – On Wednesday, August 11, All Nations Health Center held a Missing and Murdered Indigenous Women presentation at the Missoula fairgrounds during the Xtreme Bulls performance in the hopes of raising money for Missoula Project Beacon, which will dedicate all funds raised to families and survivors affected by the MMIW crisis. 
Twenty percent of the proceeds from Xtreme Bull's ticket sales will go to victims of human trafficking and/or their families who have been affected by the MMIW epidemic.
All Nations Health Center Executive Director Skye McGinty, Project Beacon Director Shayla Beaumont, All Nations Director of Human Resources Kiana Davis, and Tobacco Prevention Specialist Dana Kingfisher assisted in planning and coordinating a flag ceremony in conjunction with the MMIW presentation.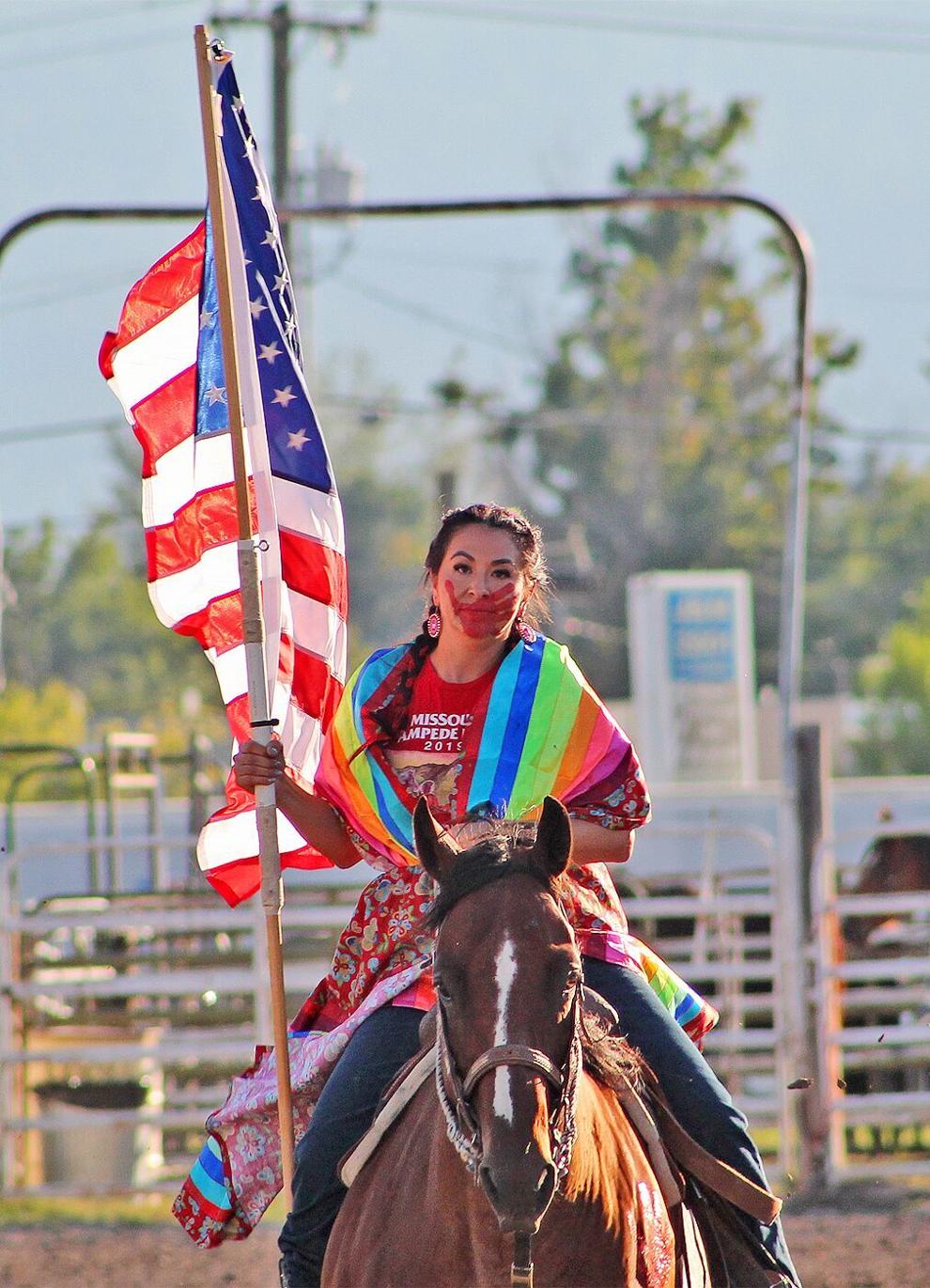 The stadium was packed as Davis led the presentation by carrying the United States flag around the arena, followed by the crowd singing the national anthem. Later, eight Indigenous riders on horseback carried the eight tribal nation flags, symbolizing all of Montana's Indigenous people.
The riders were made up of eight Native Americans from the Little Shell Chippewa, Lakota, Blackfeet, Suquamish and Aleunt tribes.
"Homicide and murder are the third leading cause of death for Indigenous women; they are murdered ten times more than the national average," Beaumont said to the crowd. "There are over 5,000 missing and murdered Indigenous cases, but only 116 have been logged by the Department of Justice."
Ivy MacDonald, a Missoula-based activist, and filmmaker said, "For the last four years, me and my brother have been documenting the Missing And Murdered Indigenous Women And Girl's crisis." They aim to shed light on the anguish and suffering of loved ones who are missing their child, sister, aunt, niece, and so on and to be a voice for those who have not received justice, and to raise awareness about an unbearable pain that many people are suffering.
MacDonald and her brother are now working on two documentaries that will convey the stories of people who have been taken as well as those who are suffering as a result of it, such as local families. To know about them and their work go to www.whentheywerehere.com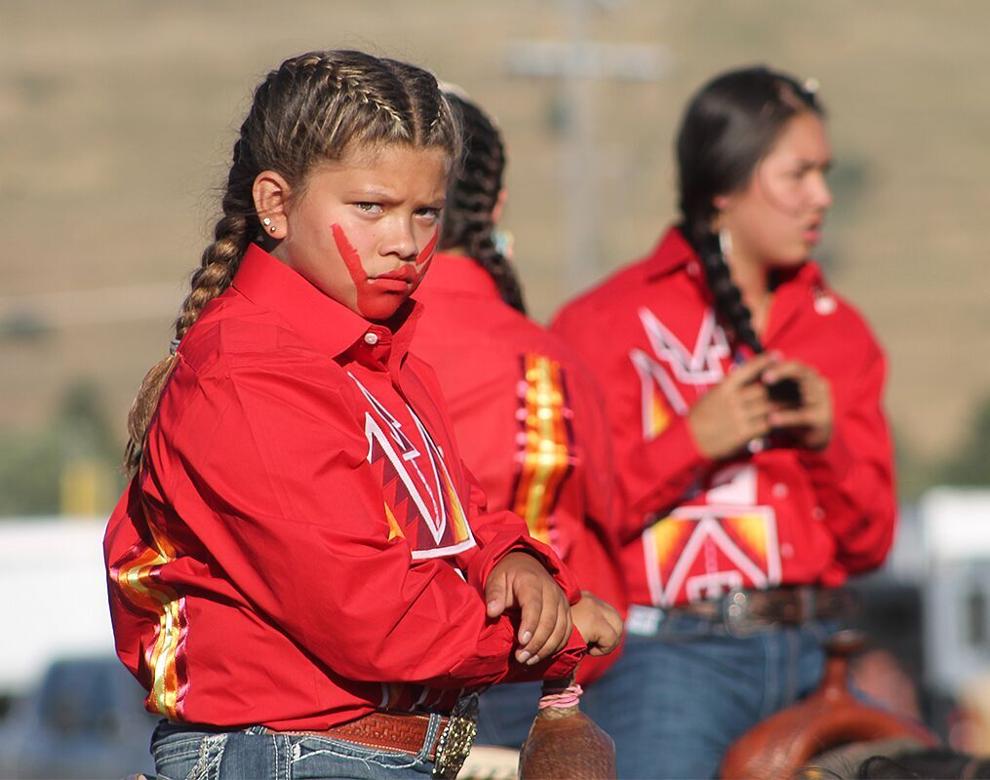 "Through Project Beacon, All Nations wants to increase services and awareness events for human trafficking survivors and their families," McGinty said. 
Project Beacon is one of only seven nationwide grant initiatives aimed at combating human trafficking of American Indian/Alaska Native women and girls. The objective is to provide chances for healing and resiliency to the Indigenous community. It also aims to advocate for the stolen brothers and sisters, teach the community how to recognize trafficking indicators, and bring the community together with the assistance of partner agencies to offer a place for wellness.
The amount raised has yet to be calculated, but the stands were packed since COVID-19 did not interfere with the Western Montana Fair this summer. Stockman Bank presented a $150,000 check for new stands to be constructed for future rodeos and entertainment at the fairgrounds.
• To learn more about project beacon or to seek their services visit their website at https://www.allnations.health/missoula-project-beacon/