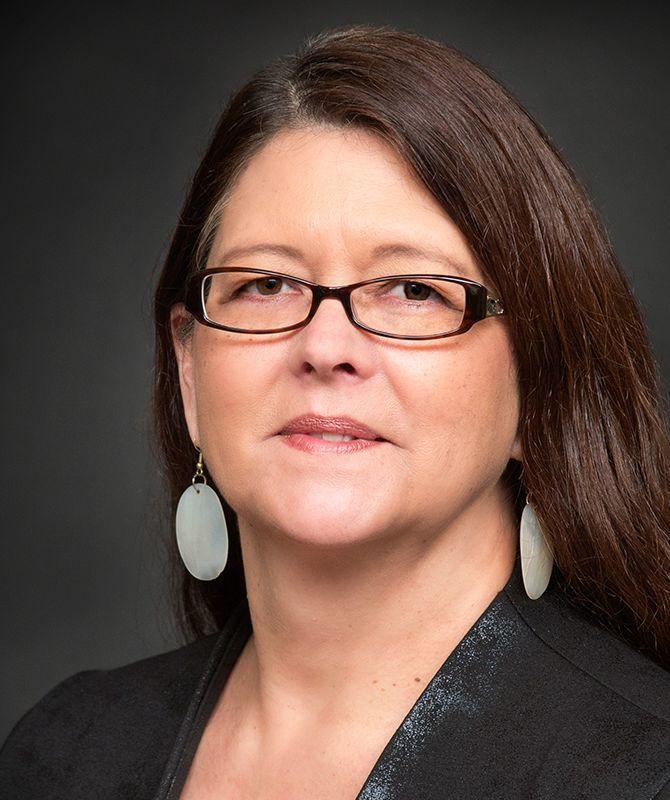 By Shelly Fyant
CSKT Tribal Council Chairwoman 
As Séliš, Ksanka and Ql̓ispé people we begin the New Year in many different ways, with renewed hope and beginnings. Some by participating in our winter ceremonies and making our road for the year. Some by re-evaluating our lives, making resolutions, and setting new goals. Whatever we do, we make a plan, and a commitment to stick to it, hopefully with the support of those around us.
As I mentioned at the January Quarterly, I am committed to working together with this new council to create a 2020 Vision for our people. One that, by our example, practices traditional principles and values into all facets of tribal operations and services. My personal goal for our people is promoting unity through open and positive communication. I believe each of us has strengths to contribute to our Tribe. One of my friends once said, "Ask not what your Tribe can do for you, but what you can do for your Tribe," mirroring John F. Kennedy's famous inaugural speech.
We discussed basic parameters of doing business at our first Chair's meeting on January 6th. Council has scheduled a strategic planning meeting for January 22nd in Polson to begin work on creating a clear focused vision for 2020.
Remaining District meetings for January focusing on the water compact include:
• NEW LOCATION, 6 p.m., Wednesday, January 15, Mission, Indian Senior Center 
• 6 p.m., Wednesday, January 22, Polson Indian Senior Center
• NEW TIME -- 3 p.m., Sunday, January 26, Pablo, Tribal Complex
• 6 p.m., Tuesday, January 28, Dixon, Dixon School Community Center
These are excellent opportunities to learn the truth about the water compact, including the 14 uses the trust fund will cover and the projected 6000 jobs it will create in the process.
Please contact your District representatives with questions, concerns or issues.
Arlee - James "Bing" Matt - 370-3163
Arlee - Shelly Fyant - 546-5633
Dixon - Anita Matt - 214-6996
Mission - Fred Matt - 552-2788
Mission - Ellie Bundy McLeod - 214-2630
Ronan - Carole Lankford - 249-5170
Pablo - Martin Charlo - 274-6892
Polson - Charmel Gillin - 214-5989
Elmo - Len TwoTeeth - 250-7815
Hot Springs - Michael Dolson - 741-2838