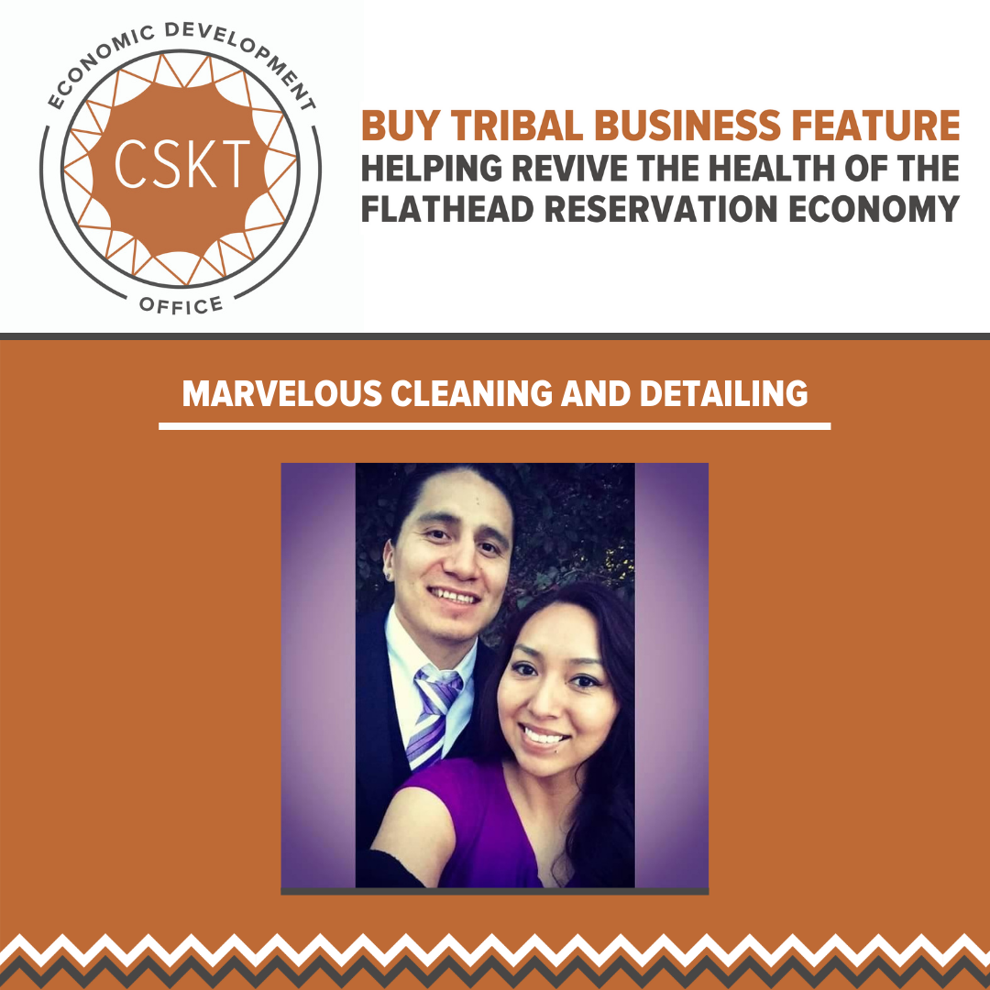 Lisa and James Bible were both attending college full-time with children in daycare and elementary school, when they kept getting pummeled by the seasonal cold, flu and stomach bugs that circulate. 
"This affects many or all families once a year and even multiple times a year causing families to stay home from work or school," said James Bible. "It prevents individuals from providing for their families for days or sometimes weeks at a time. We wanted to start a business that could provide cleaning services to daycares, schools, homes and businesses with an array of services that could safely clean all surfaces at an affordable price."
Inspired to create a solution to this ubiquitous issue, the Bibles launched Marvelous Cleaning and Detailing, a new mobile detailing and cleaning provider that uses eco-friendly products in combination with steam to eliminate germs, stains and odors. Caring for the environment is a big concern to the Bibles as they seek to foster healthy living and working environments.
"We wanted to provide cleaning and disinfecting services from a business that is local, supports the local economy and more importantly understands how our environment affects our children and family's health," added Bible. "We are motivated by having the ability to provide a clean and healthy environment for the children and elderly in our communities." 
Using hospital-grade, non-toxic, hypo-allergenic and non-corrosive disinfectant cleaner to safely clean and sanitize businesses, homes and vehicles, Marvelous Cleaning and Detailing also combats the coronavirus. Allowing public spaces and businesses to safely remain open during the pandemic is a vital service the new business provides the community.
To stay in compliance with local and Tribal governments, Marvelous Cleaning provides services with minimal contact with customers. For example, when they work with customers to provide a quote, they send videos or pictures of the space that needs cleaning eliminating a trip for the staff. When staff go into a space to clean, they are masked the entire time, and they must take their temperatures daily.  
Visit marvelouscleaninganddetailingllc.com to learn more about Marvelous Cleaning and Detailing's monthly, by appointment and on-call services, or contact Lisa and James Bible at 406.382.0203 or marvelouscdllc@gmail.com. Follow Marvelous Cleaning and Detailing's journey on Facebook at facebook.com/Marvelous2334 and Instagram at instagram.com/marvelouscdllc.