Char-Koosta News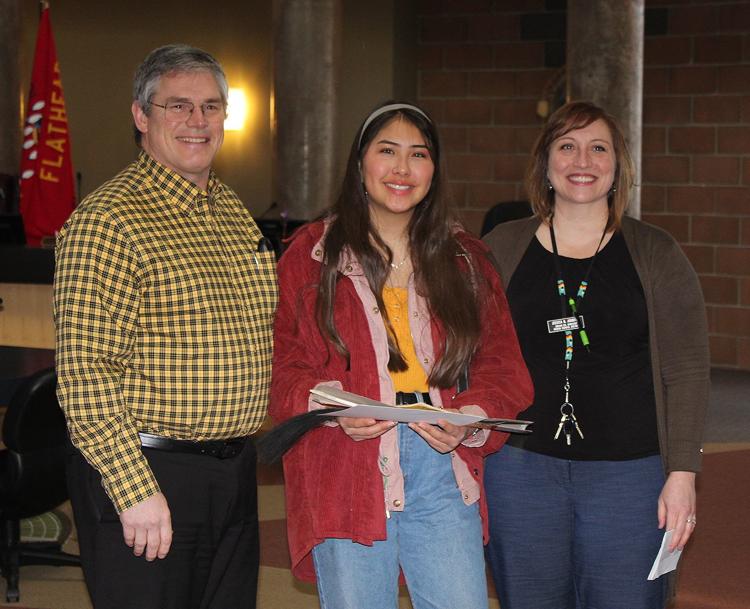 PABLO — Alishon Kelly, a freshman at Two Eagle River School, was honored with a student achievement award from Kalispell Regional Healthcare and the Lake County Leader Friday, Feb. 28. 
The "Today's Achievers, Tomorrow's Leaders" award is a pilot project that started in October 2019 meant to "honor and recognize the lives of high-achieving high school students." 
Kelly was very grateful to her community and family for the award and felt honored to be recognized.  
"I want youth to feel empowered and that if they really put their minds to it, they can do anything," she said. "It's our job to uplift our communities and do what we can."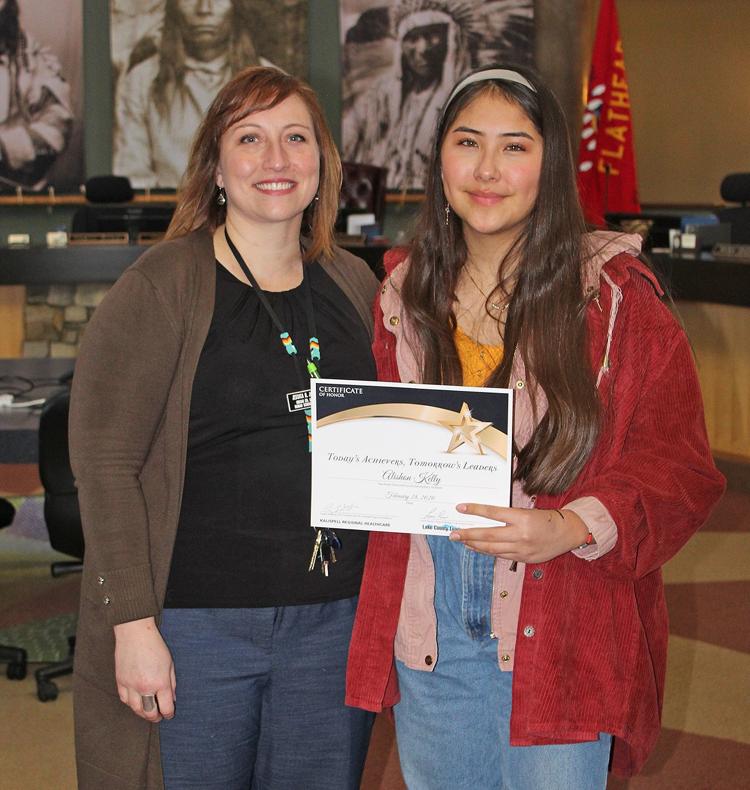 Kelly was nominated by her advisor Jessica Johnson, the Indian Education Director for Ronan High School for her work with the Unity Youth Group at Ronan schools. In her letter of nomination, Johnson wrote that Kelly even as a freshman asks tough questions and seeks possible solutions to problems presented to her. 
"Alishon wants to make the world a better place and is willing to 'roll up her sleeves' to do the work that is needed," Johnson wrote in her nomination. 
Kelly is an honors student with a 3.8 GPA who, according to Johnson, sets personal goals for herself and takes her education very seriously. 
One aspect of the award is integrity, said Chris Leopold, the Communications Specialist for Kalispell Regional Health. In Johnson's nomination she wrote that Kelly is the type of student who will go far in whatever she does, but she will not go without bringing others along with her.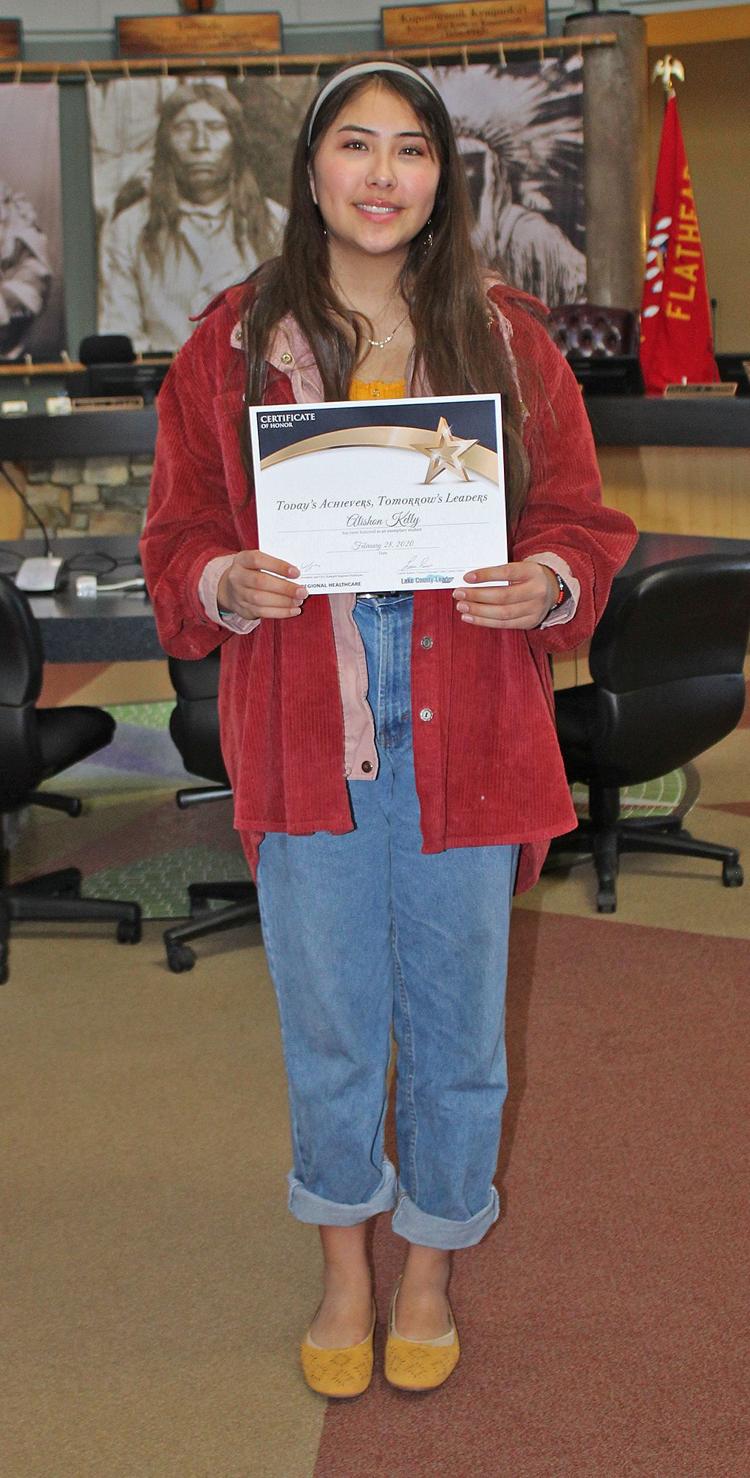 "We are very proud of her," Leopold said. "We all really liked what we heard about her, especially from someone so young." 
The Today's Achievers, Tomorrow's Leaders program chooses two students nominated from either Lake or Flathead counties every month. This month, there were at least 50 nominations, but Kelly's nomination stood out, Leopold said. 
Included with the award is $250 donation to whichever organization Kelly chooses. She chose to donate the money to the Unity Youth Group and will be used towards the group's trip to Washington D.C. in July for the National Unity Conference
As president and strong advocate for the Unity group, Kelly is appreciative of everything the experience has shown her so far. 
"Unity has really taught me how to carry myself in a professional setting," she said, a skill that will no doubt come in handy. 
Even with the award money, Kelly still has big plans before the conference. Among these is a community culture night with beading and singing lessons, the culture night would be an opportunity not only for people to come together but also for the young people to learn, she said.