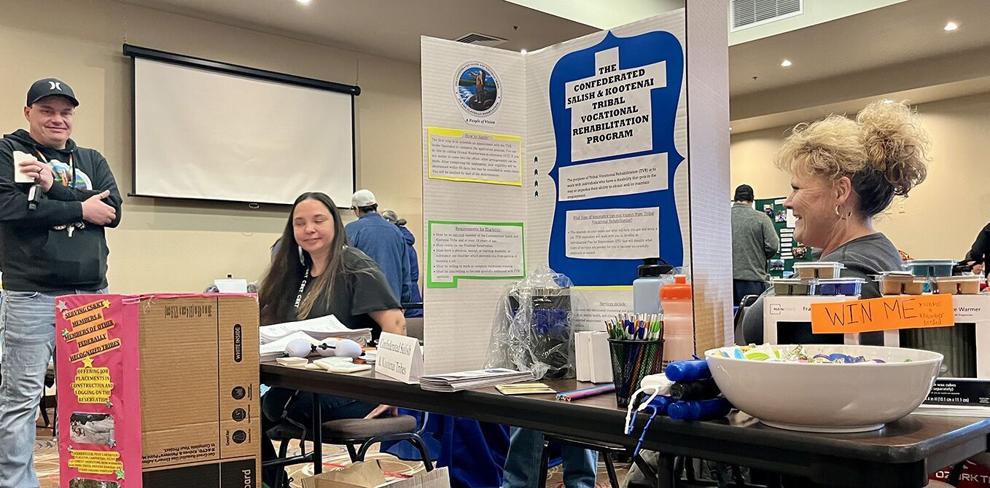 Char-Koosta News
POLSON — Thirty employers from manufacturing, government, hospitality, education, financial, and private sectors set up in Polson at the Red Lion Inn on March 8 for the Lake County Spring Job Fair. The Lake County Job Service in Polson sponsored the job fair to connect members of the community with local employers with full-time, part-time, seasonal, and temporary positions. Job fairs such as these provide opportunities for networking and sharing information. 
Julianna Tanner works in the Human Resources Department for S&K Gaming and was at the job fair hoping to attract employees to fill numerous positions. Tanner understands the issues with the current state of the job market. Working in Human Resources is challenging due to the pandemic. After the pandemic, there's been an increase in jobs and a noticeable decrease in labor force participation. The problem isn't retaining employees, because once someone is hired, they tend to stay, Tanner said. One challenge is communication. For example, HR will call a prospective employee numerous times to schedule an interview and nobody answers or calls back. Other times, interviewees don't show up for interviews, call to reschedule an interview, or communicate they are no longer interested in the job. Miscommunication like this is frustrating for employers. 
Several factors contribute to the current job market. During the pandemic, older employees chose to retire early. Healthcare workers experienced burnout and are taking time off to care for themselves or work in positions away from patient care. Extended unemployment benefits often paid better than employment causing workers to delay going back to work. Employers are offering bonuses, incentives, and benefits to entice workers to return. Younger people are attempting to find purpose and a career in an environment that isn't taking the time to train them. Not knowing where one fits into the job or not seeing his or her importance leads to younger employees shutting down, feeling bored, not communicating, missing work, and seeking employment elsewhere.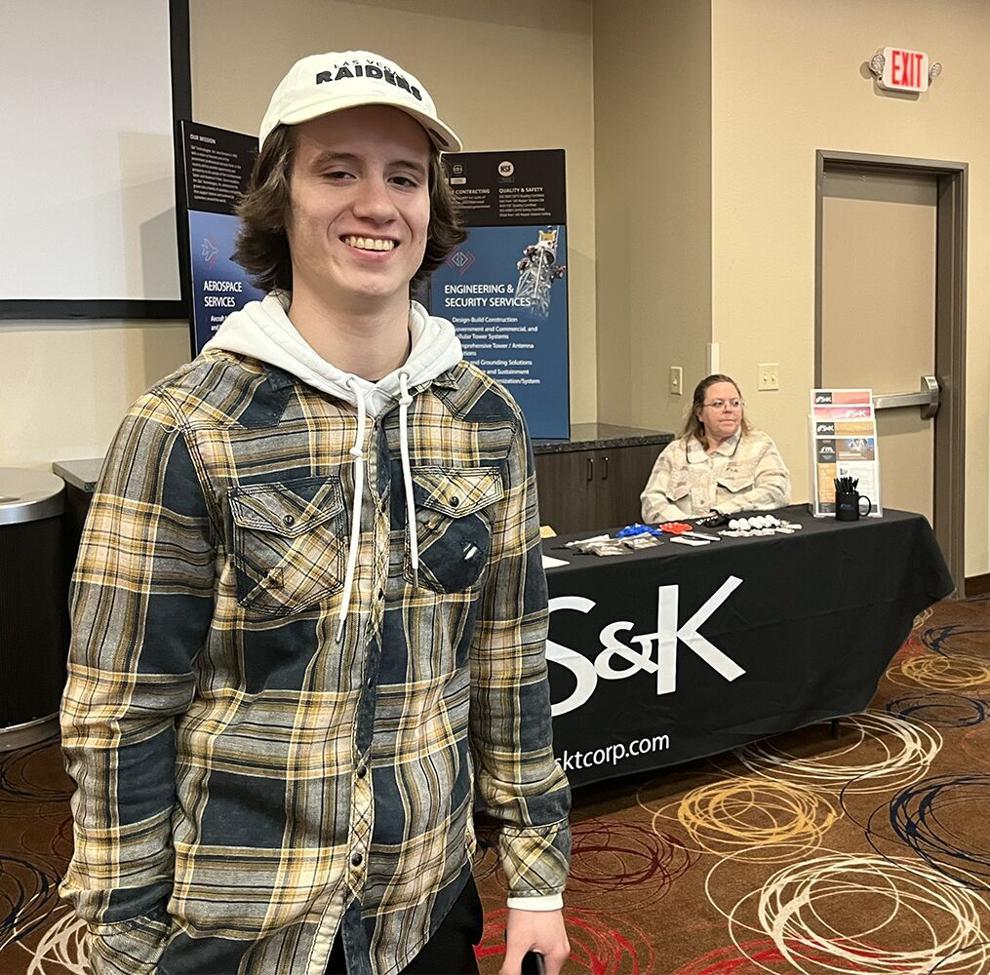 To get the most out of the job fair experience, job seekers should be willing to talk to employers, be outgoing, and likable. Making a good impression by being polite, asking questions to show interest, and following up about application deadlines are recommended. For current job listings go to www.montanaworks.gov, stop by the Job Service at 417 Main Street in Polson, or call the Job Service office at (406)883-7880. There are also computers for people to use for job searches, online applications, creating a resume', and writing cover letters at the Job Service office.
Oftentimes, there are barriers to employment that make it difficult to find or maintain a job. In addition to looking for employment at the job fair, job seekers were able to learn what type of resources and assistance may be available to those with disabilities. Tribal members with documented mental or physical disabilities (ADHD, learning disabilities, hearing loss, vision impaired, spinal cord injuries, etc.) that prevents one from finding or keeping a job may apply for Vocational Rehabilitation Program to receive financial support, employment opportunities, and assistance with equipment or technology to maintain employment with a disability.
Tracy Tevins, TVR Job Developer, at Tribal Voc Rehab said people who are accepted into the program are able to receive various types of assistance depending on the specific needs of each individual. Applicants must be members of the Confederated Salish & Kootenai Tribes and reside on the Reservation. Contact Carmelita Matt, TVR Program Manager, at (406) 675-2700 ext. 1150 carmelita.matt@cskt.org or Crystal Weatherwax, TVR Intake Specialist, (406) 675-2700 ext. 1173, crystal.weatherwax@cskt.org for questions about program eligibility and applications.