Char-Koota News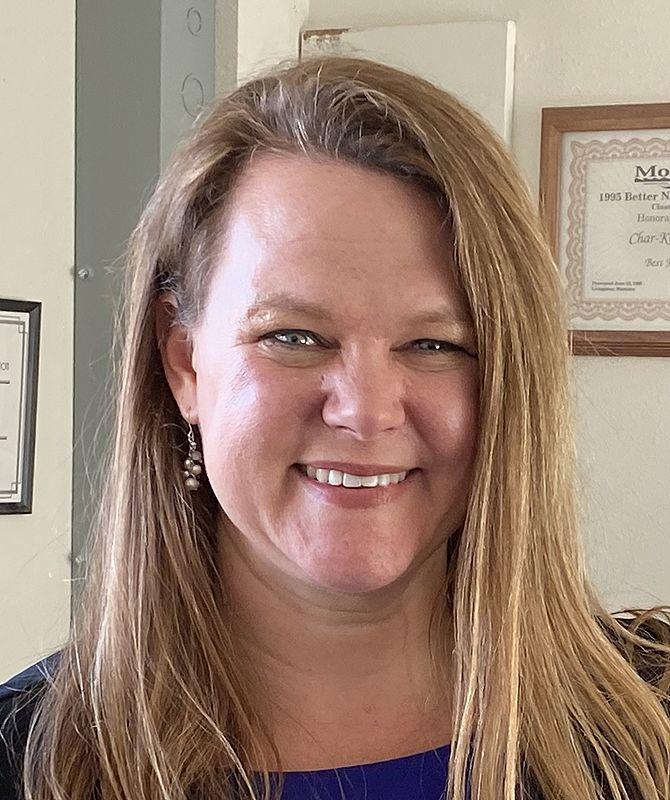 Attorney Kimberly Dudik, a Democrat presently serving her fourth term in the Montana House of Representatives, is vying to become her party's nomination for Attorney General. The other Democrat candidate seeking the office is Gov. Steve Bullock's chief legal counsel Raph Graybill. 
Republicans Jon Bennion, current chief Deputy Attorney General, and former Speaker of the House and current Roosevelt County attorney Austin Knudsen are vying for their party's nomination.
In an interview with Char-Koosta News Dudik touched on the qualifications and experience that make her a good choice for the office of Attorney General.
Dudik, a Frenchtown native and mother of four, has been a practicing attorney for nearly 18 years. Prior to that she was a registered nurse specializing in neonatal intensive care. Her experience in healthcare and as a volunteer working with families and children experiencing domestic violence spurred her to attend the University of Montana School of Law in order to address the issue in the legal arena. She also attended Johns Hopkins Bloomberg School of Public Health where her studies focused on public health and children sexual abuse.
Her experiences also include serving as a Montana Supreme Court law clerk, Deputy Attorney in Gallatin County, and assistant Attorney General under then-Attorney General Steve Bullock.
It was her service in Helena legal arena that inspired her to become a legislator where she has championed legislation and initiatives that reform public safety, guard communities from sex offenders, safeguard vulnerable populations, and improve criminal justice.
The health and welfare of people, especially youth and vulnerable populations, is a main focus of much of her eight years in the House of Representatives, as well as her 18 years as a private practice attorney. 
Dudik said the major focuses of her candidacy that she would bring to the Attorney General office include the protection of voting rights and sanctity of the election process to ensure free and fair equitable elections.
"The things I want to protect are our rights, women rights, rights to a Montana Constitutional guarantee of a clean environment, rights to free and fair elections in addition to protect consumers from drug companies with expensive drugs, and development companies that are polluting our land, air and waters like the mill in Frenchtown has," she said, adding that the various owners of the defunct mill have been dodging tax liabilities until recently when she spearheaded the effort to collect the  back taxes to the tune of $1 million. 
"Safeguarding the rights of Montanans, including the equal right to vote, the fundamental bedrock of our nation, is a pillar of my Montana Attorney General campaign," she said in her campaign literature. "Every citizen in our state should have confidence that every election, from those for president to city council, is fair and free. We live in the greatest democracy in the world and as Attorney General I will fight to protect this fundamental right."
Dudik said she would fight against any voting restrictions that lead to the disenfranchisement of eligible voters, especially those serving in the military and American Indians.
Dudik wants to address the criminal justice system to add a holistic approach to crime. She pointed out the CSKT Defenders Office's holistic model as a good system to emulate.
"I will continue work on reforming our criminal justice system, be smart on crime, investing more in chemical dependency and mental health issues and find ways to strengthen pre-trial and post-trial diversion systems so we can help people get out of the criminal justice system and make our communities safer," she said, adding that the illegal drugs like methamphetamine are a multilayered scourge on the social fabric of Montana and the nation. "We need to do a lot more to address chemical dependency in the state. I have read that approximately 90,000 people in the state have a chemical dependency problem but there are only enough treatment facilities for 10 percent of them."
"What drives our crimes, a lot is drug related, especially meth," Dudik said. "It's terrible, we really need to get our hands around that because it's drug related crimes like property crimes that go along with it. Meth is not like other drugs; it rewires your brain. It's destroying communities. And it's not going to get better until it's taken off the streets."
Beyond that it leads dysfunctional families that often results in child neglect, child abuse and human trafficking. That conundrum requires a holistic approach, Dudik said, adding that she has sponsored bills to that end that focuses on making the family healthy but they were underfunded. 
"I am a nurse, with a public health background; we can't jail our way out of the problem," Dudik said, adding that the present physical and fiscal resources aren't available to adequately address the issue. "We need healthy alternatives instead of just saying, 'No don't do drugs.' That doesn't work. We really have to change this. It's a public health and criminal justice issue. We're spending the money one way or the other when it comes to drugs. The Attorney General has to take the initiative."
On the issue of Veterans, Dudik said her father is a Korean War veteran who instilled in her the values of honesty, hard work, and kindness. As a daughter of a veteran she understands the sacrifices they made and the benefits they earned for their selfless service to America and Americans.
"First, it starts with ensuring our service men and women have access to health care and the services they need to live their lives," she said. "As a nurse, I worked with veterans, helping them deal with the medical issues they faced. I know our veterans face challenges accessing the services they are owed and obtaining comprehensive health care coverage, including mental health care. As Attorney General, I will make it a priority to help our veterans obtain the services they are owed."
Dudik has a positive and impressive record when it comes to American Indian issues in Montana including Indian veteran issues, domestic abuse as well as Missing and Murdered Indigenous People.
Native Americans in Montana are nearly four times more likely to be murdered than the general population. The reason for this increased rate is not clear. Native American women are especially at risk — at times 10 times more likely to be murdered than other Americans according to a study for the U.S. Department of Justice and 2.5 times more likely to be raped according to a 2016 National Institute of Justice study. 
"This is a Montana problem — not just a Native American problem," Dudik said. 
More than two-thirds of sexual assaults against indigenous women are committed by non-Indians according to studies by the University of Delaware and University of North Carolina similar to findings from a 2016 U.S. Department of Justice Report.
Dudik said, survivors may not see justice because if a non-Native individual is the perpetrator of the violence, he or she can fall outside the jurisdiction of tribal or local law enforcement — leading to a failure of the legal system to be able to hold him or her accountable. Confusion about how different legal jurisdictions (local, tribal, state, and federal) work together can also hinder timely and effective response. The effects of this violence are not confined to reservations — it has ripple effects and resulting costs throughout the state that can last for years and affect multiple generations.
Dudik said she would continue work for the safety and rights of American Indians in Montana as Attorney General. 
Another of Dudik's concerns is keeping public lands public, and cleaning the environment.
She said that begins with protecting the state from polluters who are more concerned with their bottom line than the health of Montana's environment and economy. In Montana, the land is not a political talking point — it is a way of life. 
"As a Montanan, I grew up camping, hiking, and fishing on these lands. As a mother of four, I have raised my children on hiking trails and trout streams. As a nurse, I have seen how polluted waters can end lives and tear apart communities," she said. "As a legislator representing Frenchtown, I know first-hand the damage the abandoned Smurfit-Stone Container mill did to our town when the management closed shop and stopped paying their taxes, leaving the bill for clean-up to the people of Montana. I stood up to this out-of-state corporation and held them accountable, because protecting our public lands for generations to come is more than political, it is personal."
"Despite the fact that outdoor recreation is one of the largest economic drivers in Montana, generating more than $7 billion annually and sustaining over 71,000 Montana jobs, more remains to be done to protect this industry and our environment," she said. "Unfortunately, here in Montana, we have a history of companies putting profit over the health of our outdoors and our economy. Operating near streams and vital water sources, these companies have left behind a legacy of toxic pollutants that threaten the health of our economy and our environment for generations to come. With cuts to the EPA ongoing, clean-up of these sites is slowing."
She noted that in the present presidential administration, many protective environmental laws and policies have been rolled back or eliminated in order to facilitate natural resource development. Also, budget roll backs contribute to the issue. Many of the roll backs contribute to the changing climate, which she advocates taking the issue seriously and addressing with sound and proven science.
Dudik said a clean and healthy environment is enshrined and guaranteed in the Montana Constitution and as Attorney General she would fight to ensure a healthy environment is a birth right for future generations.
The primary election is Tuesday, June 2; the general election is Tuesday, Nov. 3.