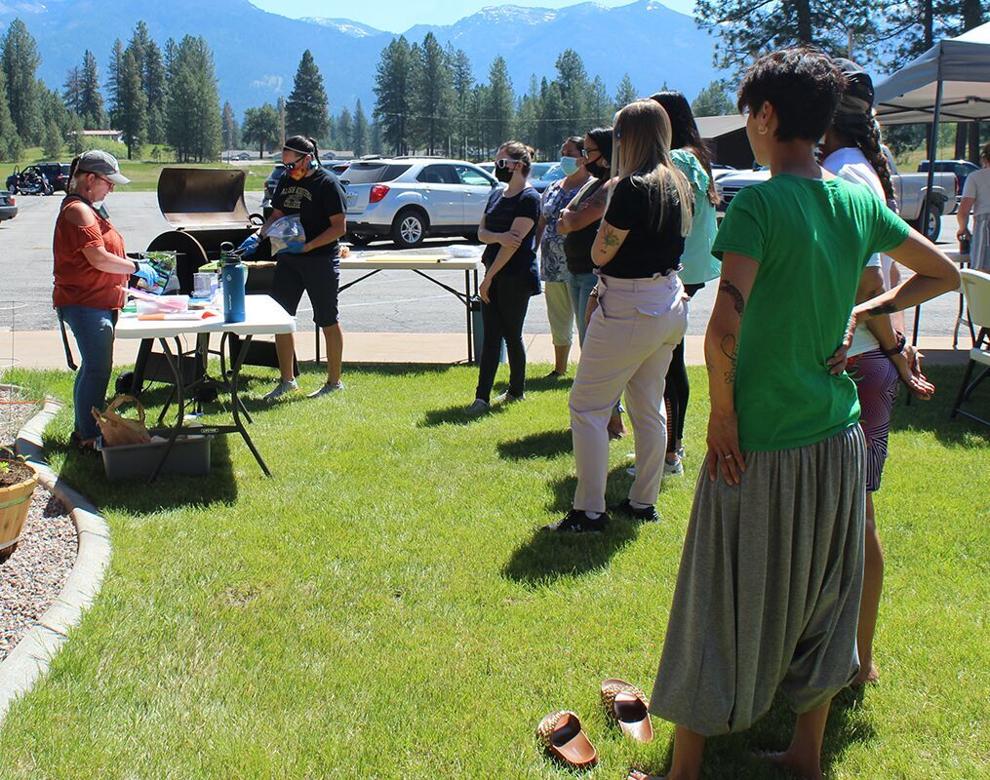 Char-Koosta News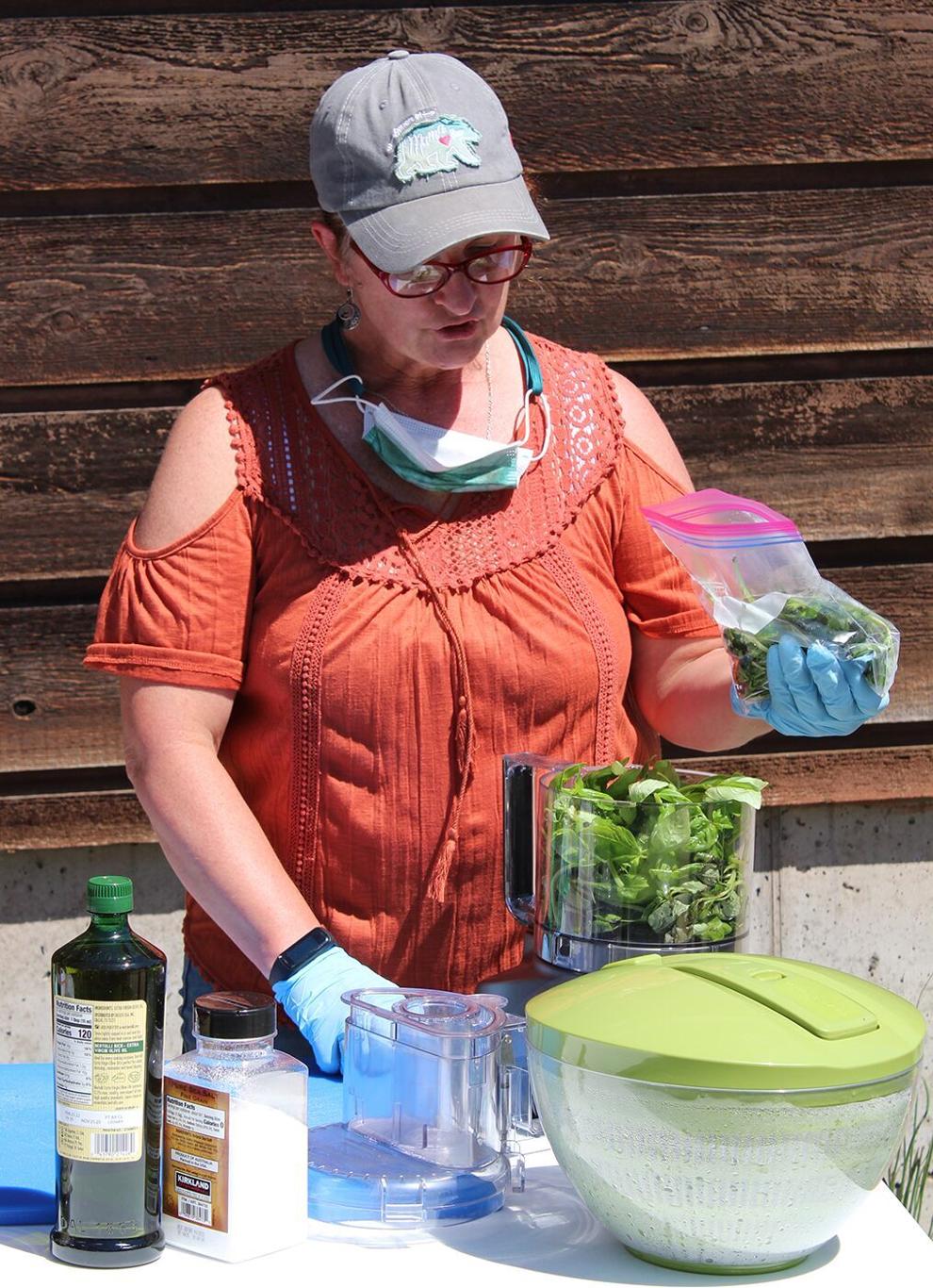 PABLO — Wednesday afternoon, June 2, Salish Kootenai College's Community Health and Development Department hosted its first Fresh is Best Outdoor Summer Series event on the lawn in front of the John Peter Paul building where participants learned how to put together herb gardens and make basil pesto. The event promotes healthy living practices and seeks to bring awareness to the benefits of healthy eating choices. The department will be hosting one outdoor series event each month until September. Funding for the events come from a Substance Abuse and Mental Health Services Administration (SAMHSA) grant.
The Community Health and Development Department Health Education Coordinator Tammy Sandberg and Program Director Alana Bahe led the event of eight participants on the hot sunny afternoon. The department provides services that promote health, and wellness for tribal communities and also offers an Associate's Degree in Health Promotion Practices. 
Sand, rocks, soil, mason jars, and basil, cilantro, parsley seeds were provided for the herb gardens that participants were able to take home.  Only a couple participants had previously grown herb gardens but for most it was their first time. The gardens can be kept indoors all year long and/or be kept outdoors for the summer.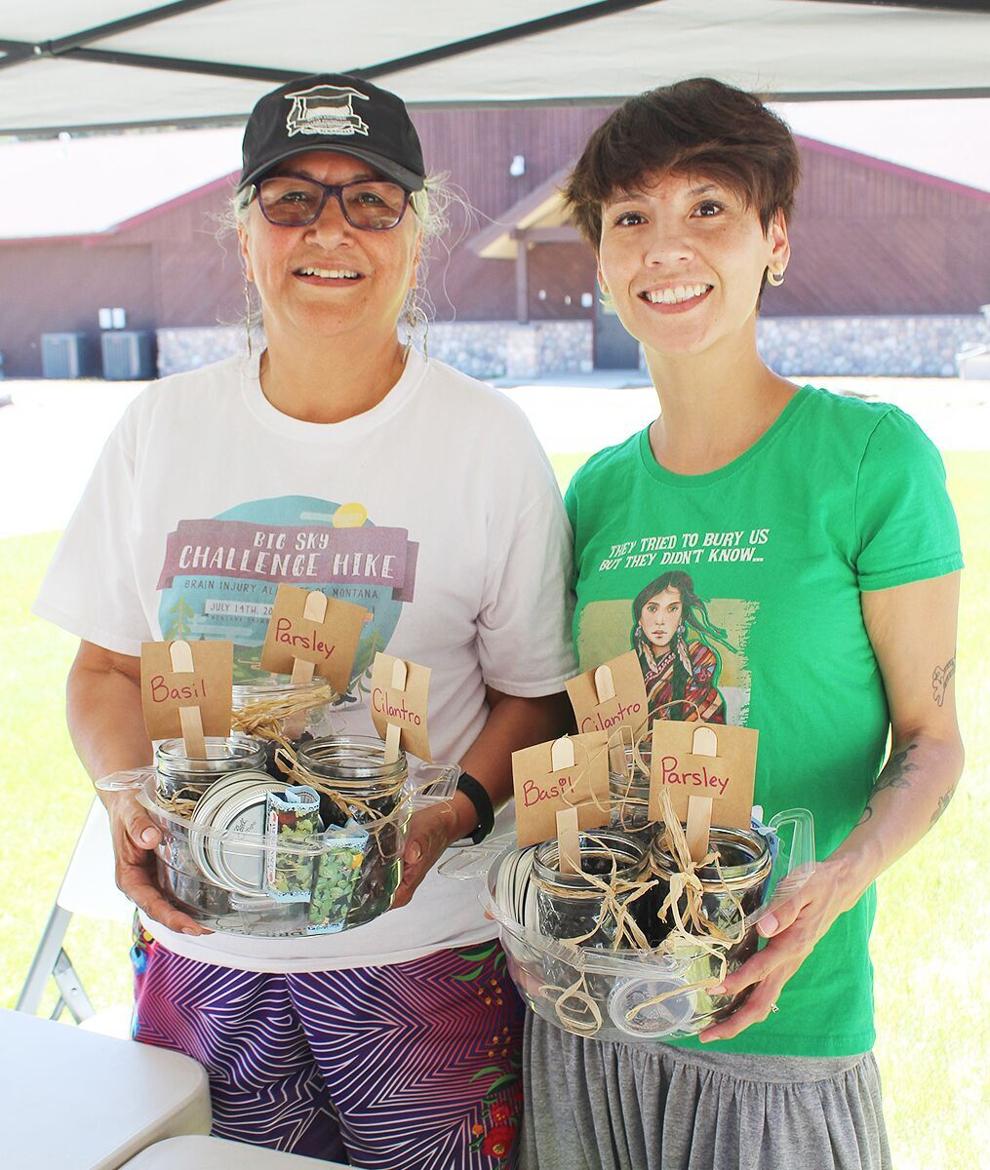 After the gardens were complete Sandberg demonstrated the process of making basil pesto while Bahe was on the grill toasting pine nuts, baguette slices, and flatbread.  The pine nuts were used for the pesto and the pesto spread on top of the breads for everyone to try out. 
Sandberg thought the event went very well and she was thrilled that the participants were excited about their herb gardens and making basil pesto at home. "Overall, for the first workshop in the series we all agree that it was a success," Sandberg said. "Bringing awareness to making small steps to healthy living practices invites all people to join in no matter where they are personally in developing healthy eating habits." 
The department will advertise upcoming events for this series on their Facebook page and through an employee/student wide email. In July the series will focus on salsa making so be sure to keep an eye out for it if you are interested.