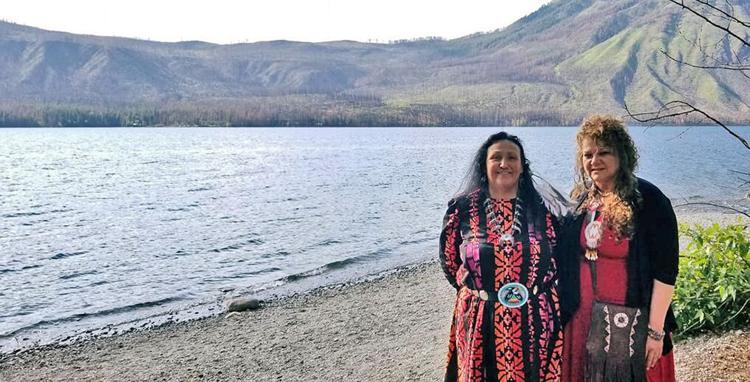 Char-Koosta News 
Correction
In this story about Missing and Murdered Indigenous Women, Kenny Lee Lewis of the Steve Miller Band was referred to as an American Indian; Lewis said he doesn't identify as an American Indian, although he is a distant descendent of the Mohawk tribe. "I'm just a white guy with some Indian blood," he said. "A white guy, not an Indian."
Lewis has been a steady member of the Steve Miller Band since 1981.
Lewis is the sole producer, arranger of a demo recording of "Missing" and Billy Peterson was not involved in any way in the effort. Peterson has never heard the song and never played the song with Lewis live at any venue. And neither Lewis or Peterson said the song would be a hit or a potential Grammy winner.
To Lewis, Peterson, Linda McKenzie and Gen Huitt, I apologize for the errors in the story.
Bernie Azure.
Music is the universal language. No matter the corner of Mother Earth the sounds of music is part of the environment. It evokes emotion. People are drawn to music like moths drawn to the flame. And musicians are drawn to each other by the magnetism of the muse. One such fortuitus meeting happened a couple years ago in Ronan — in a church. That's where Nashville singer-songwriter musician Linda McKenzie met Flathead Reservation singer-songwriter musician Gen Huitt.
That crossing of paths soon blossomed into a musical and personal friendship. Through their discussions the issue of Missing and Murdered Indigenous Women came up. McKenzie was unaware of the enormity of the MMIW issue. She was aware of human trafficking but didn't realize how bad it was when it came American Indian women. 
"I met Gen a couple of years ago when I was in Montana," McKenzie said. "I had not known much of anything about MMIW. Jen told me — educated me. I just couldn't believe it was so bad. How could so many women go missing and worse probably murdered and I wasn't aware of it. It's different with white women. If I went missing it would be known, my name would be out there." 
Soon the pair decided to write a song about MMIW.
"I went to her house and we wrote a song about Missing and Murdered Indigenous Women. The day we wrote the song, Gen was supposed to go to a funeral but didn't want to go. She said, 'I want to stay here and write a song. I don't want to go to anymore funerals,'" McKenzie said. "Our shared connection through music and being women was a natural joining of forces. We have a chemistry and want to sing a song of understanding and healing. We want to create an awareness about this."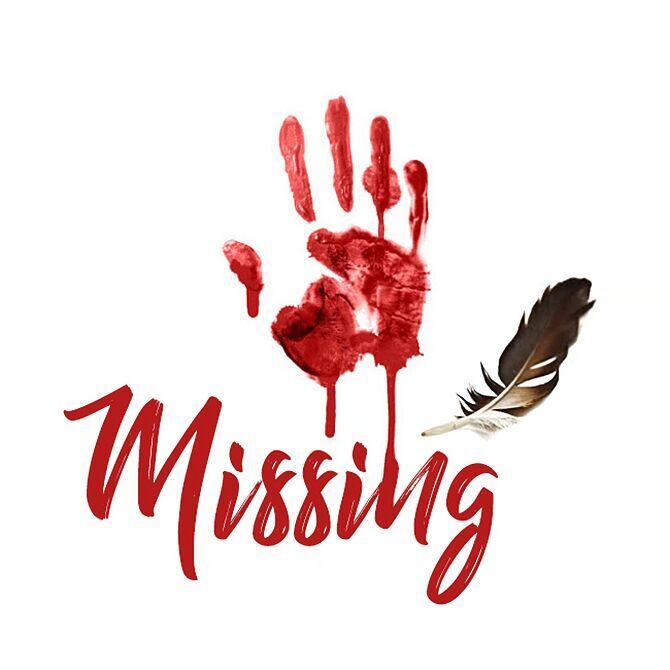 The song is entitled "Missing" and it is tentatively scheduled to be released later this summer.
McKenzie and Huitt want to also make a video of the song. McKenzie recently moved to Red Lodge, and once she gets settled, she is coming to the Flathead Reservation to record the song, and a video. They will be using local videographers, music recorders and musicians.
"So many beautiful people are coming together to make this happen, to get the message out there," McKenzie said. "We want people to come away with an increased awareness of MMIW. Unfortunately, people need to be suspicious, cautious of people, of strangers and their intentions these days. We need to be painfully aware of what's going on. It's horrible."
Huitt said she feels the song has potential for awards including Native American Musical Award. 
• Linda McKenzie is an American singer-songwriter and musician originally from New Orleans now living between Nashville and Montana. Musical influences include blues, rock, roots, country, pop, and the music of Mardi Gras. McKenzie's voice has been heard nationwide on national radio jingles, countless Nashville songwriter demos, as well as her own releases. Her original music speaks of the reality, and sometimes comedy of life, love and matters of daily living. Appearing consistently in top 10 indie music charts, McKenzie's first CD "Along the Way" dropped in mid-2016 and has been garnering fans ever since. From creative covers to original music, Linda's songs are inspired by people, places, and real-life experiences. 
Listen to Linda Mckenzie on the web at www.LindaMckenzieMusic.com
• Gen Huitt, a folk singer, songwriter and story-teller, is a member of the Confederated Salish and Kootenai Tribes who grew up in St. Ignatius and remains close to her roots on the Flathead Indian Reservation.
She has performed her music before the Pope, in the former Soviet Union, in concerts with Pete Seeger and Joan Baez, and has collaborated with Jacques D'Amboise in a dance and musical production, "The She-Bear and The Hunter" at Madison Square Garden.
People can sign up for Gen's mailing list and she'll let people know when the song "Missing" is available to listen to and to download.
For more information visit Gen's website: www.genhuitt.com.
Editor's note: This article is updated from the August 20 issue. It corrects information about the song and the persons creating it.