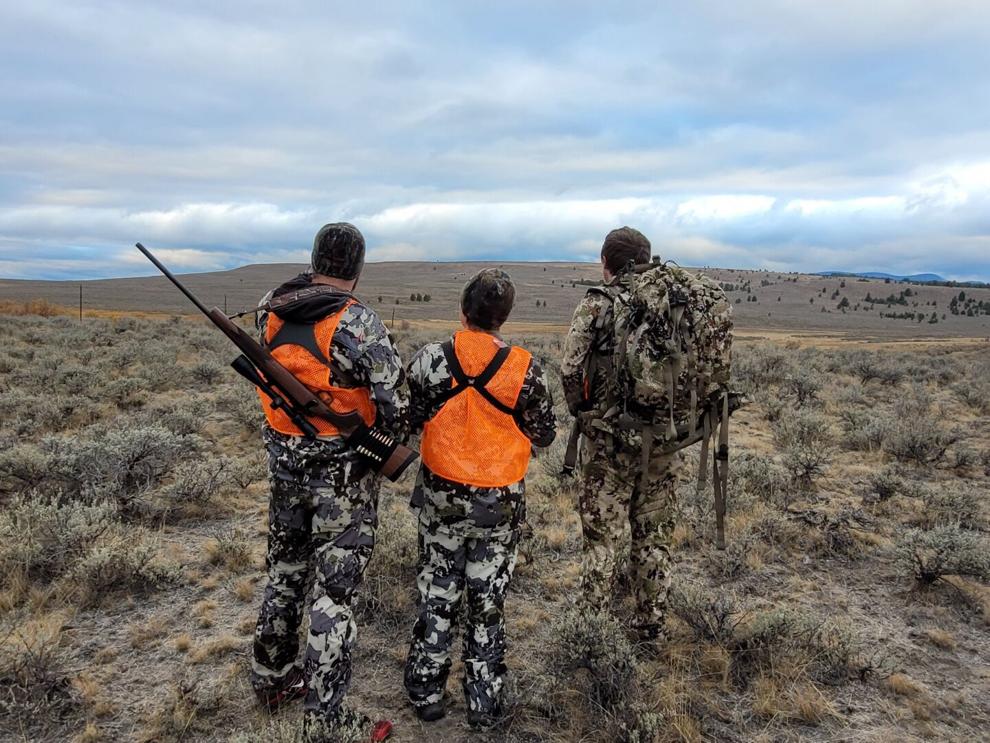 Char-Koosta News 
While Montana is known for its wild game hunting, fewer youth are partaking in the activity. Factors for the decline in youth hunting is varied, and the impacts affect both tribal and non-tribal communities, and the health of wildlife.
Beef and veal prices increased 20.1 percent between October 2020 and October 2021, according to recent Bureau of Labor Statistics data. Many people recognize this without needing to read the statistics, having noticed it at the checkout lines when a few steaks at Costco can cost up to $95.
As COVID-19 has disrupted the nation's food supply chain, the consumer, production and supply community has been forced to come together and devise alternative solutions. Bringing in local farmers, who have suffered losses, and gathering supplies from other local businesses are two examples.
According to U.S. Food Sovereignty Alliance, "Food Sovereignty is the right of people to healthy and culturally appropriate food produced through ecologically sound and sustainable methods, and their right to define their own food and agriculture systems. It puts the aspirations and needs of those who produce, distribute and consume food at the heart of food systems and policies rather than the demands of markets and corporations."
Hunting appears to be part of a solution; it is a great way to reclaim power in the food system, and it has a positive and resourceful impact on families. However, fewer and fewer people are hunting these days.
Despite the fact that hunting is a valuable resource for families and others, it is an activity that has been declining and continues to decline among youth. Young people are not as enthusiastic about hunting as their parents, grandparents, or great grandparents possibly were. 
Some feel that youth prefer other activities to hunting, such as screen time, be it video games, smartphones or television. Some feel that they simply do not care about hunting and are more interested in other activities such as football, soccer, basketball, and so on. Regardless, the youth aren't hunting, which means they're unlikely to hunt for their families once they're adults; as a result, hunting is becoming a lost art.
"It's not a local phenomenon. It's a national phenomenon. It's declined everywhere," said Shannon Clairmont, Wildlife Biologist for the Confederated Salish and Kootenai Tribes' Natural Resources Department. "It's a combination of factors.
"One of the reasons could be a lack of access to areas where they can hunt; people are losing access to private grounds as people spread out across the country," Clairmont said. "With COVID, we see a large exodus of people leaving populated areas and coming to areas like Montana, buying up land, and all of these lands are being closed down to the public."
Some families who grew up hunting or were exposed to hunting continue to hunt and, hopefully, teach their children to hunt. However, not enough families go hunting, and this is reflected in the animal populations.
"We have huge numbers of elk and deer in the valley," Clairmont said. "Another problem is people are always looking for horns, so they are trophy hunting when they hunt and aren't helping to keep the populations down."
According to Clairmont, sooner or later, there will be a point in the population where diseases, such as Chronic Wasting Disease (CWD), will enter and spread easily and quickly. "When elk and deer overpopulate certain areas, the result could be a population crash, due to the impacts of diseases," he said. 
The CSKT Food Sovereignty Program has acknowledged a decrease in hunting among youth and is attempting to improve that. They are currently discussing ways to change this so that families know how to provide for themselves and others. 
"Teach our youth how to hunt ethically and in a way that would make your ancestors proud," states one of the CSKT Traditional Hunting Values. As the off-reservation bison hunt approaches, it provides an opportunity for tribal families to reconnect with traditions and recognize an opportunity that is much easier compared to the journey that the Salish, Pend d'Oreille, Kootenai, and other western tribes had to make to hunt a buffalo, their most important source of meat.
Teaching the youth how to harvest, fish, and hunt is part of the process of teaching them how to care for their Elders. Retaining the traditions teaches the young what they need to do to help later in life, especially when the elders are unable to get out to hunt or harvest. 
For more information regarding the off-reservation buffalo hunt, visit csktbisonhunt.org, or call the Bison Hunt Hotline at 406-275-2848.