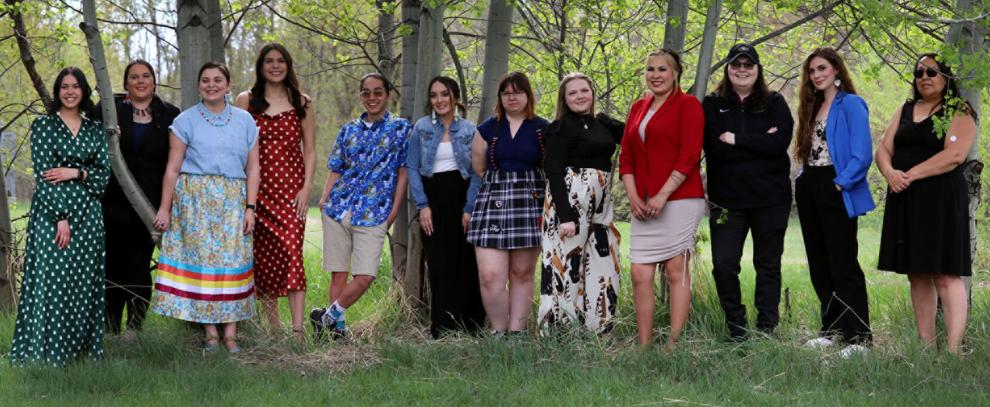 PABLO — Salish Kootenai College recently hosted the Education Student Showcase where students presented displays that highlighted their unique qualities and skills as future teachers. 
The event was held at the Evelyn Stevenson Building that let aspiring educators exhibit their passion and creativity for teaching. 
The students featured in the showcase were Cicily Henderson, T.C. Shield, Jade Dempsey, Janelle Azure, Marjorie Hingsbergen, Brayleighna Aldrich, Mary Moore, Kara DeRoche, Monique Standing Rock, Tamika Guardipee, and Quincy Williams, all studying Elementary Education, and Lauren Clairmont, who is studying both Elementary Education and Native Language Teacher Education.
This year, the department has decided to shift its focus towards the students, allowing them the freedom to showcase their growth in unique ways. Previously, juniors were required to follow a "check-the-boxes" system and present their work towards the end of their junior year. However, this year, students have been given the opportunity to present their efforts, accomplishments, and learning experiences leading up to their junior year in their own unique showcase.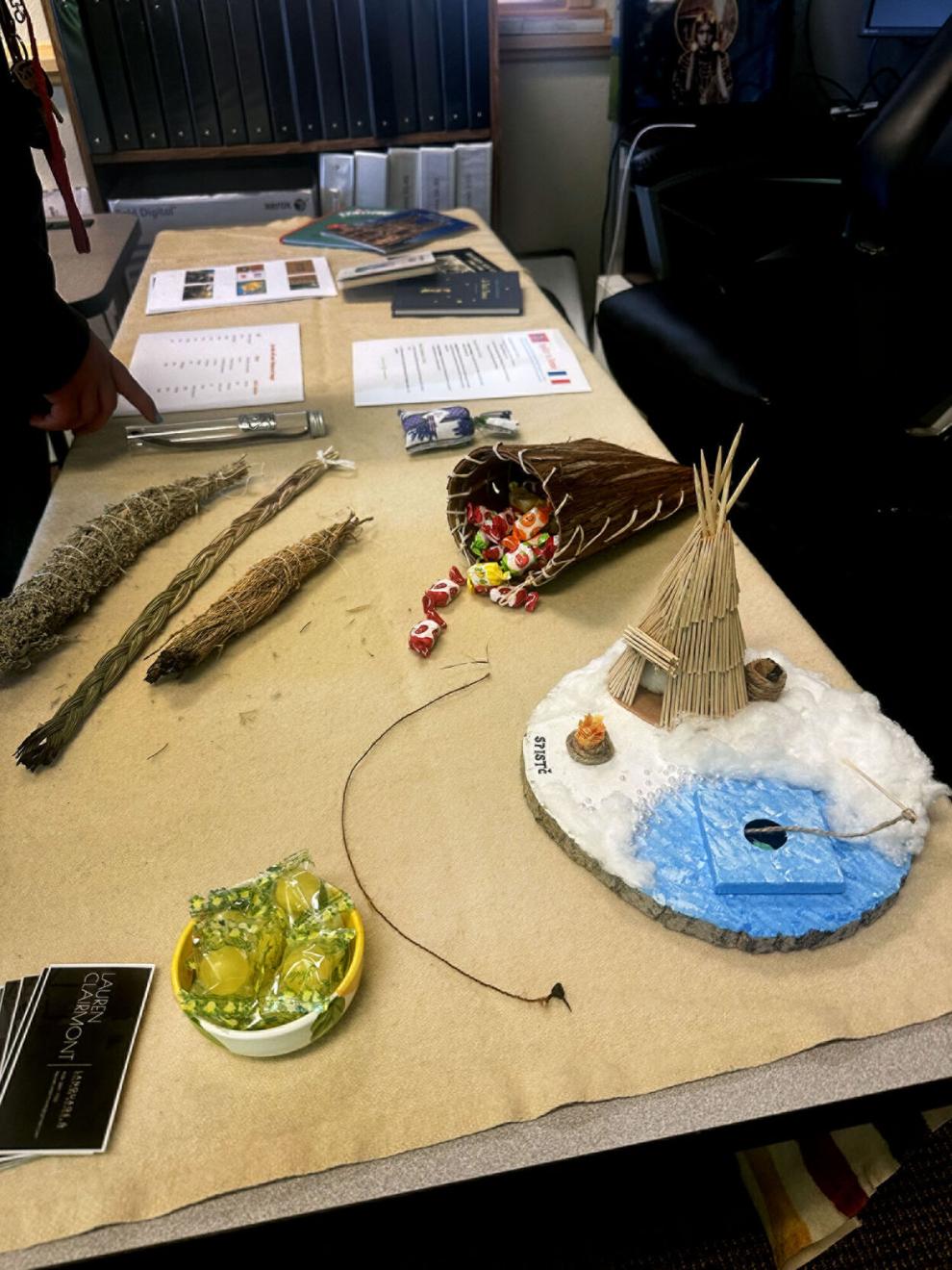 The purpose of the showcase is to demonstrate the students' growth, as they have covered a lot of ground leading up to their junior year.
"When we teach our students how to assess their own students in the classroom, the old model was to test the student and see what they have learned," said Ruhman. "But what good teachers do today is allow kids to present their own way of demonstrating what they have learned. We do with our students what we hope they will do with their future students."
Elementary Education student Jade Dempsey found this approach to be a lot more effective. She created a website for her showcase and now plans to continue adding to it, using it as a portfolio when she looks for a teaching job.
"Instead of them telling me what I needed to include in my portfolio, I had the freedom to showcase my growth from my own perspective, choosing what I wanted to highlight in my work," said Dempsey. "I also had the flexibility to be as creative as I wanted."
"I feel that I have a lot to offer my future students and school districts. This can be a difficult thing to express to others, especially future employers. This showcase was an innovative way to express my identity as well as the kind of teacher I am and strive to be to those within the community," said Clairmont. "It was an interactive living portfolio to display all of our creative ideas and production coming from SKC's Education department."
One of the most impactful things a person can do is be a teacher, said Ruhman. "Teaching in general has become challenging, the landscape of teaching is changing in Montana." Ruhman referred to the input coming from parents on what should or shouldn't be used in schools. 
"The showcase gives a glimpse of the new teachers coming up the pipeline," said Ruhman. It offers an opportunity to introduce the teaching world to the next generation of educators.
"Teaching is one of the most impactful professions one can pursue," said Ruhman."SKC's Elementary Education Division attracts students who are passionate about making a difference through education."
"Teaching in general has become more challenging, and the landscape of teaching is changing in Montana," he said, citing the increasing input from parents on what should or shouldn't be used in schools.
"Our students are driven by a desire to make a difference in the world through education," said Ruhman. While Ruhman emphasizes the importance of honoring and respecting local schools, he also stresses the need for a "balancing act" between meeting unique needs and being open to introducing new ideas and ways of thinking.
Ruhman also acknowledged past failings in the education system and highlighted how students at SKC are learning ways to address those shortcomings by meeting the unique needs of their communities. Many of the students at the showcase incorporated their culture and language into their presentations, demonstrating a commitment to culturally responsive teaching practices.
As for the upcoming academic year, the students will be taking their final method courses and then move on to student teaching before they graduate. Ruhman expressed satisfaction with the work presented by the students and would like to have more administrators and K-12 educators attend the showcase in the future. He recognized that it can be a busy time for teachers and administrators and plans to explore alternative ways to encourage participation from the broader educational community.
The showcase was a resounding success, and the Salish Kootenai College community looks forward to seeing the impact these talented individuals will make in the field of education.
"I feel very fortunate to be a part of such a program that has faith in my capabilities and goes above and beyond to support me. I couldn't have done something as special as this showcase without all the influence, knowledge and help from my peers, mentors and teachers here," said Clairmont.