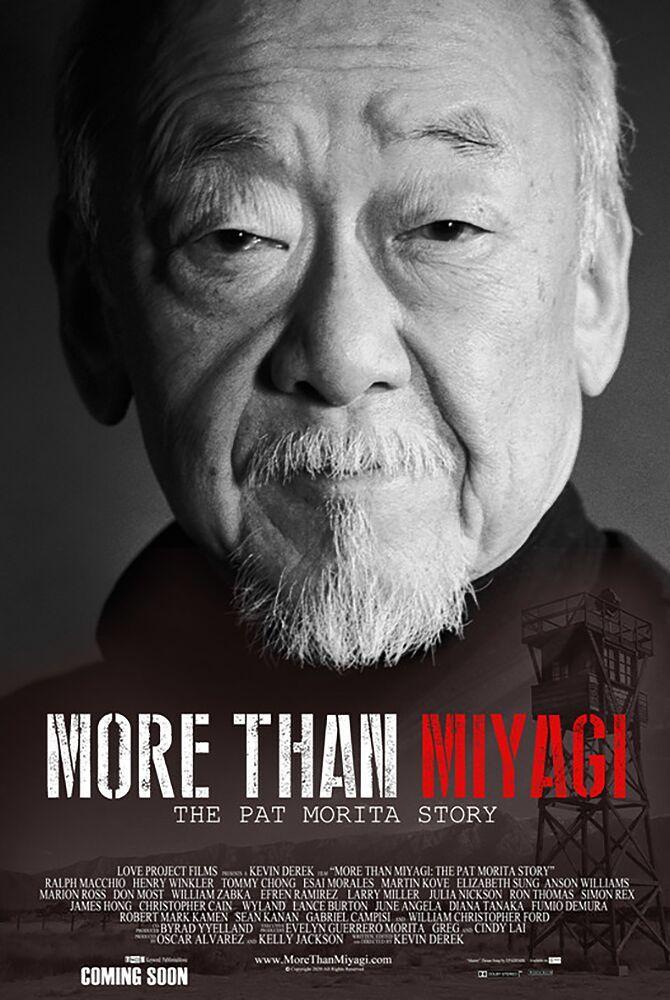 POLSON — The Flathead Lake International Cinemafest (FLIC) premieres its 9th annual winter film festival during the weekend of January 29-31, 2021 at the new Showboat Stadium 6 on Main Street in Polson, Montana. FLIC screens full-length features, shorts, animation, student films, and documentaries. FLIC 2021 once again offers a broad international slate of films, featuring entries from seventeen countries and many from Montana.
Most FLIC 2021films will also be available for online viewing on a virtual screening platform for about a month following the Showboat Stadium 6 in-person encore week. This will enable people who miss the live event to purchase individual screening blocks (or full festival passes) to enjoy the films that spark their interest in the online FLIC 2021 program, which will appear at FLICPolson.com shortly after the first of the year. So, there will be a way for everyone who's interested -- even if they're in another state or country -- to enjoy the FLIC film festival experience.
This year's standout documentary films include the feature film More Than Miyagi: The Pat Morita Story. Pat Morita played Mr. Miyagi, who ran the diner in the popular TV show Happy Days. More Than Miyagi is a painfully revealing autobiographical record of Mr. Morita's much-too-brief time here on earth. Tracing his journey from being bed bound as a boy to the bright lights and racial discrimination in Hollywood. Deep inside that sweet, generous, multi-talented performer seethed an army of demons, that even alcohol and drugs couldn't mask. The film's director Kevin Derek plans to attend and participate in a Q&A following the screening. 
Another fascinating documentary film this year is David Mirisch, the Man Behind the Golden Stars, a documentary about the storied career of press agent David Mirisch. David is a member of the family behind the legendary Mirisch Film Company, the producers of award-winning classic movies including "Some Like It Hot," "West Side Story," "Moby Dick," "The Pink Panther," "Fiddler on The Roof," "The Magnificent Seven." 
During his 50+ years in entertainment, David made a name for himself as a publicist of Hollywood's elite stars. He discovered Farrah Fawcett in 1968 when she was still a student at the University of Texas, and created publicity campaigns for some of the most beautiful and talented young actresses that went on to ignite the silver screen, including Barbara Hershey, Raquel Welch, Barbara Parkins, Ellen Burstyn, Lynda Carter, Barbara Eden, and Lindsay Wagner. David was also instrumental in public relation campaigns for musicians such as Johnny Mathis, Pat Boone, The Fifth Dimension, Perry Como, Merv Griffin, Della Reese, and Herb Alpert and The Tijuana Brass. 
David Mirisch's humanitarian contributions also set him apart. He is responsible for raising over $35,000,000 for charitable organizations and nonprofits throughout the United States and many foreign countries. Mr. Mirisch plans to attend FLIC 2021 and will participate in the audience Q&A following the screening. 
From Montana, comes the documentary short Last Tracks. After shedding a lifetime of belongings, moving to an assisted living facility with his ailing sweetheart, and now coping with losing his mind, former world-class athlete Alan Jackson, 87, embraces his last tracks, and what remains despite the losses. 
When Last Tracks director Erik Peterson entered his first film, The Hard Way, in FLIC 2017, it received a rousing standing ovation from a standing-room-only audience. That film has a similar theme to Last Tracks; it tells the inspirational story of Bob Hayes, an 89-year-old who ran 30 races each year, cut his firewood by hand and did things the hard way to remain active and alive.
FLIC kicks off on Friday, January 29 in the new Showboat Cinema 6 at 416 Main Street, Polson. COVID distancing guidelines that may be in effect at that time will be followed. Film showings on multiple screens begin that evening at 6pm.
On Saturday, January 30, 2020, film screenings resume at 9:30am and continue on multiple screens into the evening. (The previously announced traditional Saturday morning children's screening will not occur this year. Hopefully, by next year, FLIC will be able to resume that popular event.) There will be breaks in film showings for lunch from 11:30am–12:30pm and dinner from 4:30 to 6pm to permit attendees to grab something to eat at local eateries. 
The FLIC 2021 weekend draws to a festive close with an Awards Show and pre-packaged, COVID-observant dessert reception on Sunday, January 31, 2020 from 5:30 to 6:30pm. The Audience Award will also be given to the FLIC audience's overall favorite film. Free to the public. Location is the Showboat Stadium 6, 416 Main Street, Polson. 
If you miss FLIC weekend, the Showboat Stadium 6 will host FLIC 2021 encore screenings from Sunday night, January 31, 2020 through Thursday evening, February 4, 2020 at 4:30 and 7pm on two screens. The encore screening schedule will be available at FLICPolson.com in January. And, as noted earlier, there is a virtual festival component to FLIC 2021 that will also be available from February 5, 2020 through March 4, 2020.
CinemaSafe COVID-19 safety protocols are followed by Showboat Stadium 6. Visit CinemaSafe.org for details: "The National Association of Theatre Owners has enacted the recommendations of health experts to address the specific environment of movie theaters addressing everything from mobile ticketing to air filtration. You can expect these protocols to be present in any CinemaSafe theater." Additional time has been built in between FLIC screenings for sanitizing seating areas. Many other precautions are being taken to maximize safety while still giving FLIC attendees the opportunity to enjoy the film festival in person.
All films, times and events are subject to change. The FLIC 2021 program and screenings schedules will soon be available for download at FLICPolson.com, where festival passes, individual screening tickets, and FLIC merchandise may also be purchased. FLIC is also on Facebook. Email: contact@flicpolson.com.