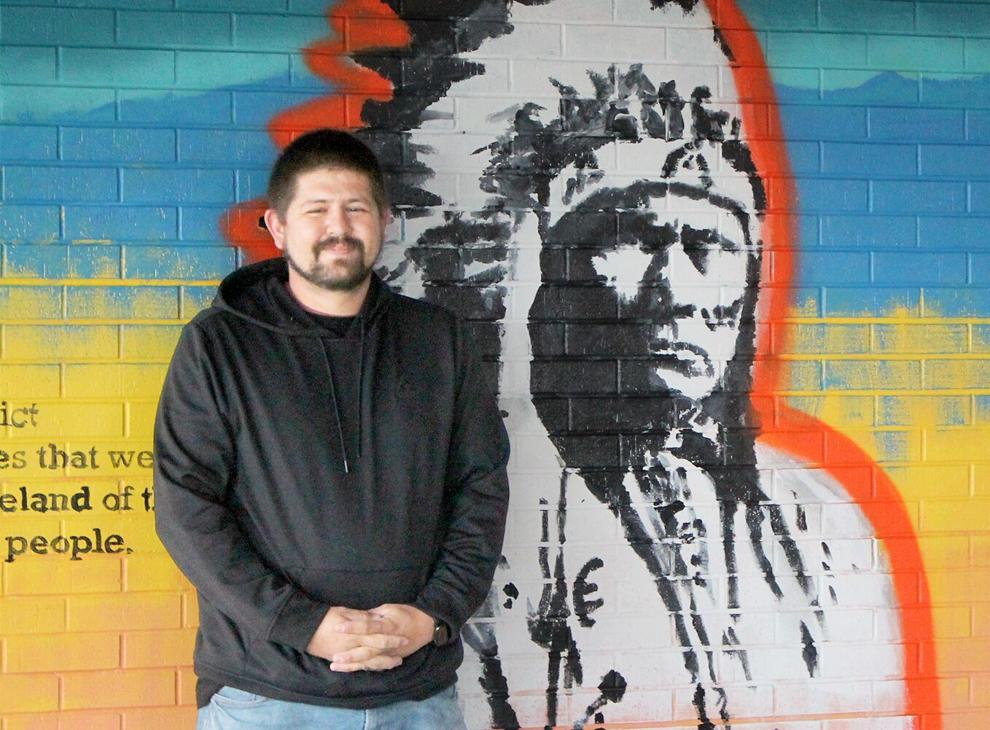 Char-Koosta News 
RONAN — RHS honored Cameron Decker's new mural Friday, a mural of three chiefs that will greet everyone who enters the school. It's an opportunity to recognize the beautiful artwork. Decker received praise for his work they said represented and honored the tribes.
RHS created an opportunity for students, RHS staff, and the community to recognize the beautiful artwork and expressed gratitude to Decker and the Indian Education Committee for their efforts in creating a mural that represents and honors the Tribes. 
"It's really important today for us as a community to know Salish language, and this is just the beginning," said Linda Ferris, IEC Chairman of Ronan-Pablo School District. "This is a pivotal piece; we hope you leave this school knowing and understanding who the chiefs were on this Reservation.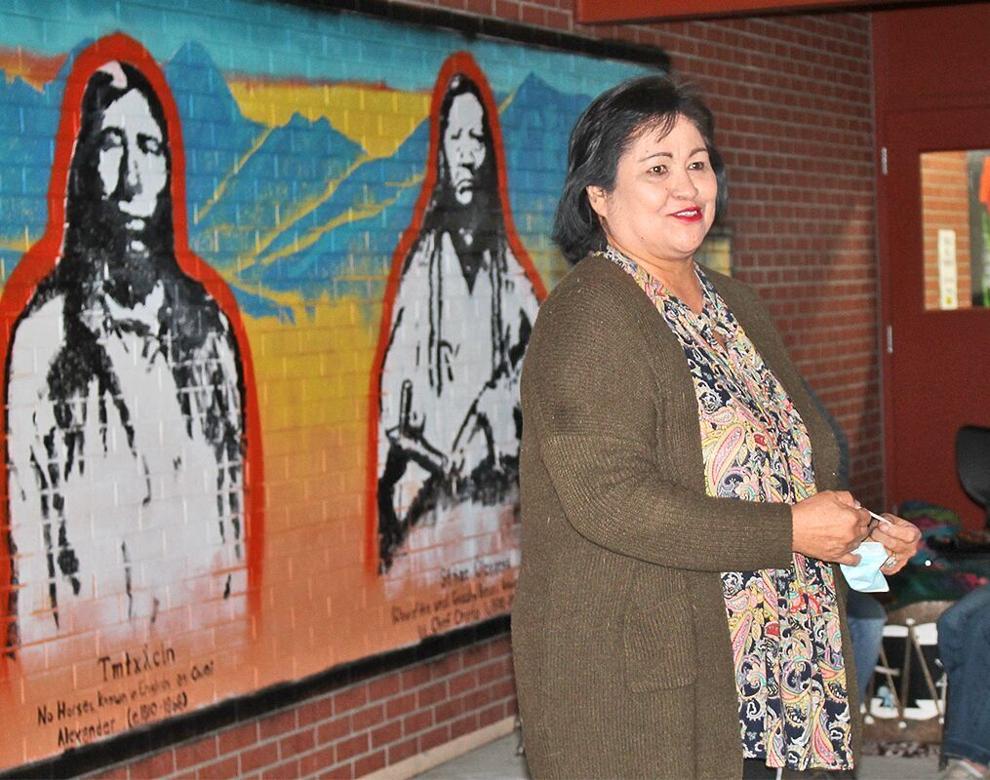 "IEC really pushes for relevant Indian education for all, which means you guys learn about this area, you learn historically, locally, all the things that are important to the Salish, Kalispell and Kootenai people," Ferris said.
The mural is Decker's largest piece of work to date, and he is pleased that it fills a space that has never been painted. Decker has a strong attachment to RHS and recalls locking his brother in a locker when he was younger. "I am so grateful for this chance to paint this," Decker said. "I can't believe I'm getting to paint this wall with imagery that means so much to all of us.
"It's critical that we learn about these chiefs so that we can continue with their mission of preserving culture, language, and leadership," Decker said. "These images are important, and I hope you feel proud when you see them."
"We need to know our history, culture, and all of the traditions that go with it," said Tribal Councilwoman Carole Lankford.
Three additional murals will be placed at other schools so that the community can see and reference them. It provides an incredible opportunity for the community to walk by a mural that reminds them of their history and the sacrifices their Ancestors made for the Native people to be here today. 
Most importantly, tribal students will be able to enter RHS and see themselves represented.