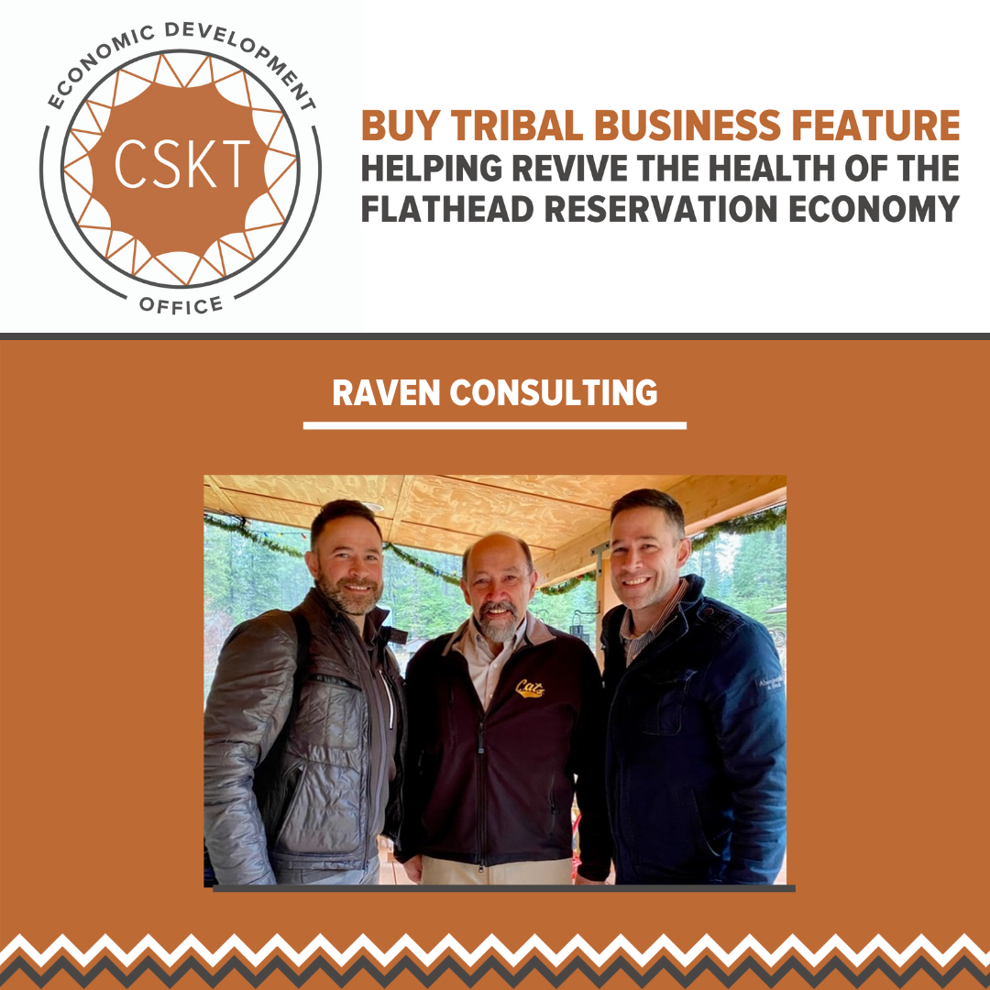 Vern Clairmont has long been a staple in the CSKT community. A treasured source of historical knowledge, Clairmont served as the Tribe's director of financial management until his retirement in 2019. After nearly 45 years with CSKT, he achieved many accomplishments including the Tribe's acquisition of Selis Ksanda Qlispe Dam, a Chairman's Award, and a retirement ceremony featuring the presentation of a Pendleton blanket and Honor Song performed by the Brothers Drum.
Clairmont's retirement did not last long, however. After one short month Vern Clairmont opened Raven Consulting with his sons, Jeffrey and Jason, and his wife, Cindy.
"Upon retiring from CSKT after many years of service, I wanted to try my hand at providing Tribes with my experiences as well as the experiences of my two sons who also joined the company when we started up," said Vern Clairmont.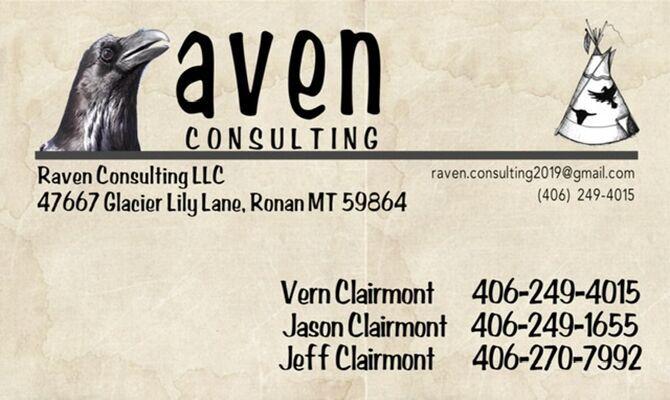 Since May 2019, the Clairmonts have provided specialized administrative management, accounting and business analysis services to Tribal governments, businesses and Tribal Housing Entities across the country. The primary focus of their new family business is providing specialized training and assistance to Tribal governments and their enterprises, in effort to build capacity and increase performance outcomes. 
"We enjoy seeing the improvements and advances our clients are able to achieve with our assistance," said Vern Clairmont. "We also have some great supporters who continue to encourage us to succeed."
Raven Consulting has had to adjust operations due to coronavirus travel restrictions and have utilized online platforms, such as Zoom video conferencing. 
If you would like to learn more about the Clairmonts' services, contact Vern at ravenconsulting2019@gmail.com or 406.249.4015.