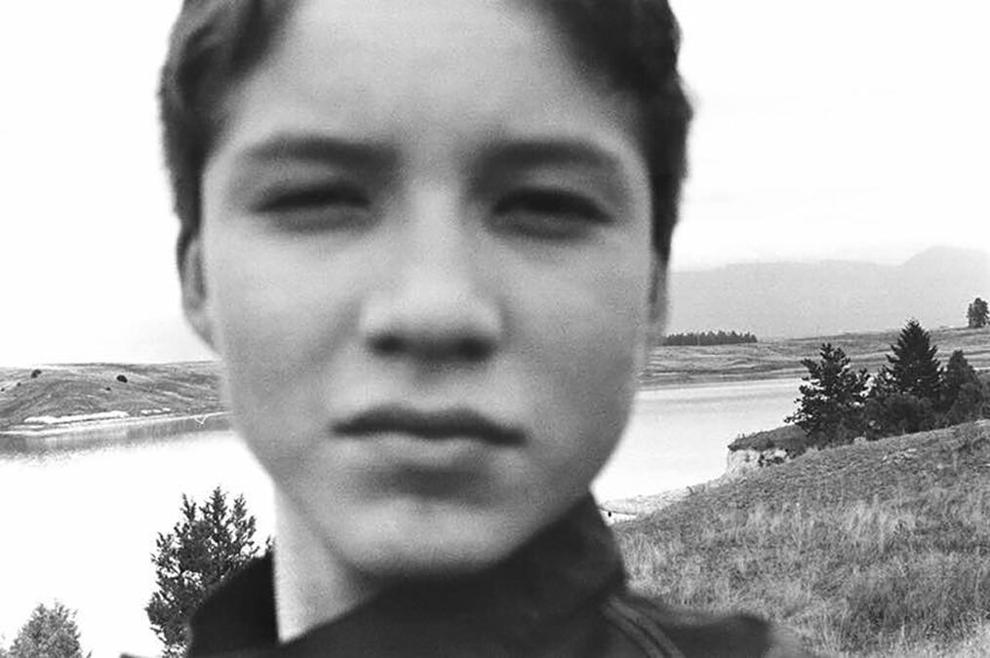 PABLO — Two Eagle River School will soon gain new textbooks featuring photography from a former student. 
The work of photography instructor David Spear and his former student Francis Lozeau are included in the recently published photography book, "Eyes Open: 23 Photography Projects for Curious Kids."
"What's really cool about this is that it's going to go into a book that will be distributed worldwide. So, the next generation of photographers will be informed by his [Lozeau's] photography and I think that's incredibly exciting," Spear, Founder of Our Community Record at Two Eagle River School, told Char-Koosta News in an interview. 
Our Community Record is a photo program that runs throughout the TERS academic school year. Spear founded it as a partnership with Two Eagle River nearly 20 years ago. The program is funded independently, so at no cost to the school students get an introduction to photography with Spear as their instructor. 
"The reason I'm teaching at Two Eagle is that for a long time as I was learning about photography and becoming educated, I noted that photographers were lopsided in terms of how it was represented," Spear said. 
Spear's wife is originally from Polson, and the pair moved back two decades ago after living and working in New York City. There, Spear taught photography in East Harlem, where he had students taking photos of their neighborhoods. 
After relocating to Montana, Spear continued that work with students on the reservation. He adapted his Harlem neighborhood assignment, and created, "Self-Portrait in the Landscape," as a way to have his students see their surroundings in a new light. 
"There's an essence about us that is because of where we're from. The idea of putting yourself in that place where you are, multiples the factor of, 'It's me, and it's also me from the perspective of where I am,'" Spear said. "I think that combination in many ways is really powerful and really strong."
Five years ago, Spear took several TERS students to New York City. 
"These were photography students who we'd had in our program who had gotten to be really good at what they were doing and I wanted them to get a different experience in the photography world," Spear said. 
During the trip, they stopped at Aperture, a photographer publisher, to visit their gallery and book publishing site. 
Spear told Char-Koosta News that he speculates that's what reminded Aperture of the program out in Pablo, because two years ago, Aperture reached out to see if Spear had a photo assignment he'd want to submit for their new book, "Eyes Open." 
In response, Spear sent in several assignments and examples of student work.  
"It turned out that 'Self Portrait In The Landscape' was one that they really liked a lot, and it's the one that they ended up using," Spear said. 
Aperture chose a portrait by Spear's former student Francis Lozeau who took the photo when he was in seventh grade, which Spear estimates was at least 10 years ago. 
"I remember that class, we decided to go where the water was," Spear said. 
Now an adult, Lozeau was tracked down by Spear to get his permission to include the photo in the book. Lozeau said yes, and his black and white photo in front of Flathead River was chosen as the perfect representation for the Flathead Reservation and that particular photo assignment. 
"It's interesting that they chose it because I have always felt it's a really strong picture and it passes on so much information," Spear said. 
According to Aperture Publicist Giada De Agostinis, this particular photo and assignment was selected because it is very special.
"Francis Lozeau's photograph is so strong with his face in the foreground and a beautiful landscape in the background. As soon as we saw that picture, we knew we were going to find a place for it," De Agostinis said. "It goes beyond a typical selfie and asks us to consider where and how we place ourselves in a place, especially one that is meaningful to us."
Spear said copies of "Eyes Open" are expected to arrive soon in Pablo, but the shipment has been delayed. 
"What a better way to show this community than through their eyes," Spear said of the impact of the photo's selection. "That's really what I believe is at the heart of it all."