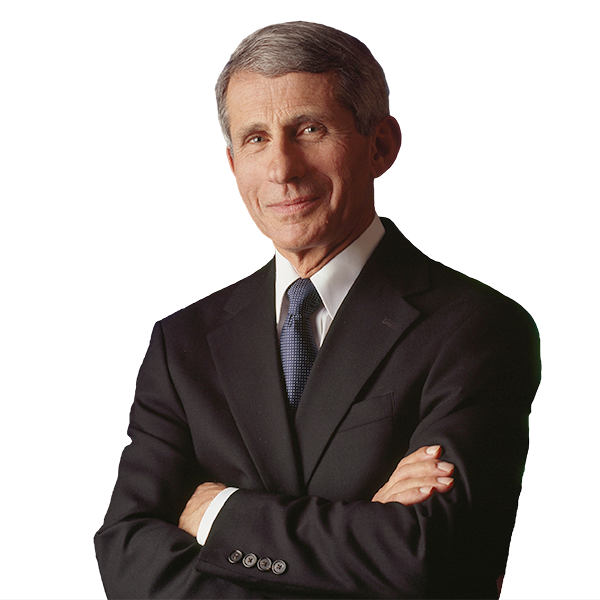 Key member of President Biden's COVID-19 task force and Director of National Institute of Health Dr. Anthony Fauci talks to Char-Koosta News about the vaccine and the virus it's meant to stop
Char-Koosta News 
Dr. Anthony Fauci, Director of the National Institute of Allergy and Infectious Diseases (NIAID), National Institute of Health (NIH) and a top adviser on President Biden's COVID-19 task force, spoke with Char-Koosta News last week about the efficacy and safety of the COVID-19 vaccines released by Pfizer and Moderna. Despite over 44 million vaccinations 'going into arms' since early December, skepticism of vaccine safety has discouraged many from rolling up their sleeves, despite the death toll from COVID-19 passing the half million mark.
For many in the country, vaccine distrust comes from disinformation and a lack of understanding how vaccines are created. Government use of medicine has been used to experiment on minorities without their knowledge or permission. For tribal nations, the skepticism is also historical. Federal aid to tribes has either been minimal or non-existent; used to sterilize indigenous women; used to eradicate tribes; and more. 
This question came to Dr. Fauci's attention at last week's 'fireside chat' at the University of Montana's Mansfield Lecture series in Missoula where Confederated Salish and Kootenai Tribes Chairwoman Shelly Fyant asked him why Indigenous People's should trust the federal government's push to vaccinate everyone in the United States.
Speaking to Char-Koosta News, Dr. Fauci expanded his answer to Fyant as to why Tribal Nation's should get the COVID-19 vaccination. He acknowledged the Federal Government's role in breaking the trust of minorities, saying, "There are reasons there is hesitancy on the part of minority communities, because if you're African American or Native American or Hispanic, that the Federal Government in some cases has not really treated minority populations well." Dr. Fauci says that to confront the skepticism, one must respect the skepticism and concerns, not criticize it, and to convey understanding of them.
The first concern Dr. Fauci addressed is the speed in which the vaccine was developed and released to the public. The novel coronavirus SARS-CoV-2 was discovered in January 2020 and eleven months later a vaccine was released. Skeptics voice concern that because of the expedited nature of developing, testing and releasing a vaccine in less than a year when most medicines take years for approval, there are major safety issues that may arise from the COVID-19 vaccine, such as debilitating side effects. Dr. Fauci assures the public that this was not the case. "That is really a reflection of the scientific advances that have been made over the previous decade or more. So, it isn't cutting corners, it isn't sacrificing safety, it's not sacrificing scientific integrity. It is an example of what years of scientific investment can do."
Dr. Fauci described the process of creating the vaccine in a presentation to the National Indian Health Board in October 2020. In January 2020, the SARS-CoV-2 virus that causes the disease COVID-19 was sequenced and shared with the scientific community. Learned from previous viral outbreaks such as those from the now-extinct SARS-COV-1 in 2002-2003 and the MERS outbreak in the Middle East in 2012-present, virologists and epidemiologists were able to identify the type of virus causing COVID-19. "The experience we had in the early phases of vaccine development for MERS was an important step toward getting a successful vaccine for COVID-19," Dr. Fauci told CKN.
Utilizing scientific breakthroughs, vaccine candidates were developed and went through three trial stages, culminating in human tests where results from participants from a wide variety of financial, ethnic and geographic backgrounds were collected and analyzed. Sen. Steve Daines (R-Mont.) was a participant. Throughout the process, ethical standards are practiced. Both pharmaceutical companies Pfizer and Moderna submitted their results to independent science organizations for scrutiny before heading to the Federal Drug Administration for final analysis and Emergency Use Authorization. Other companies such as Astra-Zeneca and Johnson & Johnson are going through similar scrutiny with their vaccine candidates.
To Char-Koosta News, Dr. Fauci said minority groups, who have been treated badly by the Government and believe the pharmaceutical companies are taking advantage of them, ask 'How do they trust that the vaccine works, and is truly safe and effective?' "Since then, ethical considerations, ethical programs, ethical constraints have been put into effect that make it impossible to have the kinds of really somewhat, if not frankly, unethical things that have been done," he said. "That just can't happen now under the guidelines we have, number one, and number two, the decisions of whether something is safe and effective is made by independent bodies who are not beholden to the Federal Government or to the companies. They're beholden to the general public, including the Tribal Nations."
As part of President Biden's COVID-19 Task Force, Dr. Fauci works closely with other entities including the Center for Disease Control (CDC) to not only develop strategies to slow the spread of the coronavirus, but to avoid disparity in treatments to minority groups. According to the CDC, Native Americans and Alaska Natives are 1.9 times more likely to be infected, 3.7 times more likely to be hospitalized and 2.4 times likely to die from COVID-19 than white persons. These rates are higher than African American persons.
As of Tuesday, February 23, in Montana, American Indians or Alaska Natives made up 11 percent of the 99,040 COVID-19 cases and 17 percent of the 1,341 deaths. Indigenous people make up 6.7 percent of Montana's population. In Lake County, 10 of the 27 COVID-19 related deaths were Native American.
In his presentation to the NIHB, Dr. Fauci described the longstanding systemic health and social inequities driving the COVID-19 disparities: discrimination; limited healthcare access and use; occupation – disproportionately essential workers where remote work or physical distancing is impossible; education, income and wealth gaps; and housing, particularly in households that contain many people and generations, and communities where prevention strategies are difficult to follow.
Compounding the infection rates are underlying health issues – comorbidities – in tribal communities such as diabetes, high blood pressure, and obesity. COVID-19 infections severely affect persons with these comorbidities, often resulting in hospitalizations and sometime death.
"We understand the disparities, we are trying to overcome them, and we are trying as best as possible to get equity in getting Tribal Nations to have access to the vaccines when they become available," Dr. Fauci said to CKN. "President Biden has established an equity task force and he has put Dr. Marcella Nunez-Smith as the Chairperson on that task force, which is really quite important." Nunez-Smith is African American, and is an associate professor of medicine and epidemiology at the Yale School of Medicine, where she is also Associate Dean for Health Equity Research and founding director of the Equity Research and Innovation Center.
According to minorityhealth.hhs.gov, "The Task Force is part of the government-wide effort to identify and eliminate health and social disparities that result in disproportionately higher rates of exposure, illness, hospitalization and death related to COVID-19. The Task Force's mission is to provide specific recommendations to the President of the United States for mitigating inequities caused or exacerbated by the COVID-19 pandemic and for preventing such inequities in the future."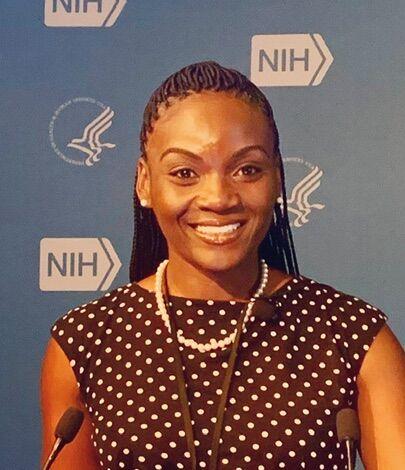 CKN asked Dr. Fauci if encouraging minorities and young people to learn virology and epidemiological sciences to develop vaccines and therapeutics would help boost confidence. "Yeah, absolutely. I always encourage minority populations to get involved in science in general and certainly in medical sciences," he said. "I mean there's nothing better than having a member of your own group and community be involved in the science of what's going on to generate trust in that science. A good example is one of the lead scientists to develop the mRNA vaccine is Dr. Kizzmekia Corbett. Dr. Corbett is an African American woman. When the African Americans see that one of their own is a major player in developing the vaccine, that generates a considerable about of confidence in them (vaccines)."
A lack of confidence in vaccines, distrust in the scientific methods or processes, and even conspiracy theories surrounding vaccines have caused skeptics to declare that they won't get it even if offered. Early in the pandemic, groups would have 'COVID-19 parties' to actively try to get infected to 'get it done and over with,' and believing that 'toughing it out' and overcoming the illness would harden the body against further infection. "Well, if people think that getting infected is okay to get better protection against getting infected, that doesn't make any sense at all," Dr. Fauci said. "Because if you want to protect yourself from getting infected, why do you think getting infected is the way to go? Particularly since as of yesterday (Wednesday, February 17), there have been over 485,000 deaths, with disproportionately more serious disease among Native Americans."
The effects of COVID-19 are now widely known: shortness of breath, fever, aches, loss of smell and taste, lethargy and more. Severe illness results in hospitalization where lung capacity is greatly diminished, sometimes causing death. However, recovery from the viral infection is just the start of health issues for COVID-19 patients. At the Mansfield Lecture, Dr. Fauci met 13-year-old Hudson Beard and his mother Lisa. Hudson contracted COVID-19 several months ago and while the virus is now out of his system, he is still suffering deleterious effects. These symptoms have been reported by COVID-19 patients across the world, even among those who were initially asymptomatic – not showing symptoms – and seemingly healthy, but now suffer diminished lung capacity, chronic fatigue, headache, brain fog and more. This condition is called Post Acute Sequelae of COVID-19 (PASC) and has so far baffled physicians and scientists.
CKN asked Dr. Fauci if the CDC and Biden Administration were going to create a task force to address PASC and MIS-C (Multiple Inflammatory Syndrome in Children) caused by COVID-19. "We had a major workshop December the third and fourth (2020) on Post Acute COVID Syndrome. We're going to be investing a considerable amount of resources to develop cohorts to study this particular disease because it's still a big mystery and it still causing a considerable amount of problems."
The world has endured the COVID-19 pandemic for over a year. The previous administration's seemingly lackadaisical approach to stopping or slowing COVID-19 allowed it to stall the economy and infect over 28 million citizens in the US alone. Worldwide, the pandemic has been taking a toll on countries and population centers. Last week, Dr. Michael Ryan of the World Health Organization's Health Emergencies Programme said that the COVID-19 pandemic almost has no end in sight, a point Dr. Fauci had made to the NIHB last October. CKN asked Dr. Fauci if COVID-19 was becoming endemic – meaning that it was here to stay like the common cold or flu. If that was the case, would people have to take a vaccine every year or seasonally to avoid getting infected?
"Well, if that were to happen, that might require it," he said. "I don't think we can necessarily assume that that would happen, but particularly when you have variants that arise, (if) we don't handle them correctly, we could be in situation where we do have a chronicity or repetitive of recurrence." The best way to avoid this is to get as many people as possible in the United States vaccinated, and to contribute to the global effort to slow and even stop the spread of COVID-19.
To add to an already complex situation, new COVID-19 variants – B.1.1.7, B.1.351 and P.1 from England, South Africa and Brazil respectively – have begun circulating throughout the world. The B.1.1.7 variant has been detected in 44 US states as of this printing. While the number of infections of this variant are still under 2000, some virologists believe that it can become the dominant strain in the US by the end of March.
Variants arise when the virus mutates to survive the body's immune system. Once it figures out how to survive it spreads to more people. Variants can reinfect someone who may have recovered from an initial infection; even if they have COVID-19 antibodies – specialized cells that attack and kill the coronavirus – they may not recognize the variant, the immune system becomes compromised, and the person becomes ill again. The danger of the variants is they are 50-70 percent more contagious, and some reports show that they attack the body more voraciously than the original coronavirus.
Vaccines for the variants are already in development. The current vaccines are less effective against the variants but do still offer protection against serious illness. Because of the increased contagious nature of the variants, the CDC recommends doubling masks: using a surgical mask and a cloth mask over it, or a double layered cloth mask that fits snuggly over the nose and mouth. If you have a KN95 mask, you don't need to double it.
However, Governor Greg Gianforte (R-Mont.) rescinded Montana's mask mandate; cities and counties are allowed to determine their own mask policies. Ohio also rescinded their mask mandates. Despite that masks are scientifically proven to slow the spread of coronavirus if worn properly, Gov. Gianforte has instead suggested that individuals practice personal responsibility and said he would wear a mask. 
CKN asked Dr. Fauci if Montana ending mask mandates at this point in time could create an 'eye-of-the-storm' situation, where we see a lull in infections, hospitalizations and deaths, and then a sudden rise in cases.
"I just think we need to be more careful about pulling back on health measures prematurely because we do have these variants that are going around and even though the number of cases per day continue to diminish, you know, it really is not over until it's over and it is not over yet," Dr. Fauci said. For this reason, Dr. Fauci says the CDC suggests that people continue to wear of masks, physical distance, avoid congregate settings - particularly indoors, and wash your hands as often as you can.
Vaccines in combination with masks, hand washing and social distancing may have positively contributed to a different viral outcome. According to Montana's Department of Health and Human Services as of this printing, there has not been single a flu case reported in Montana since late May 2020, even through what should have been peak flu season. When CKN brought this fact to Dr. Fauci's attention, he said, "It really does work. We know that."
Editor's Note: This online edition has been updated to correct the term 'Post Acute Sequelae of COVID-19' from the print edition.