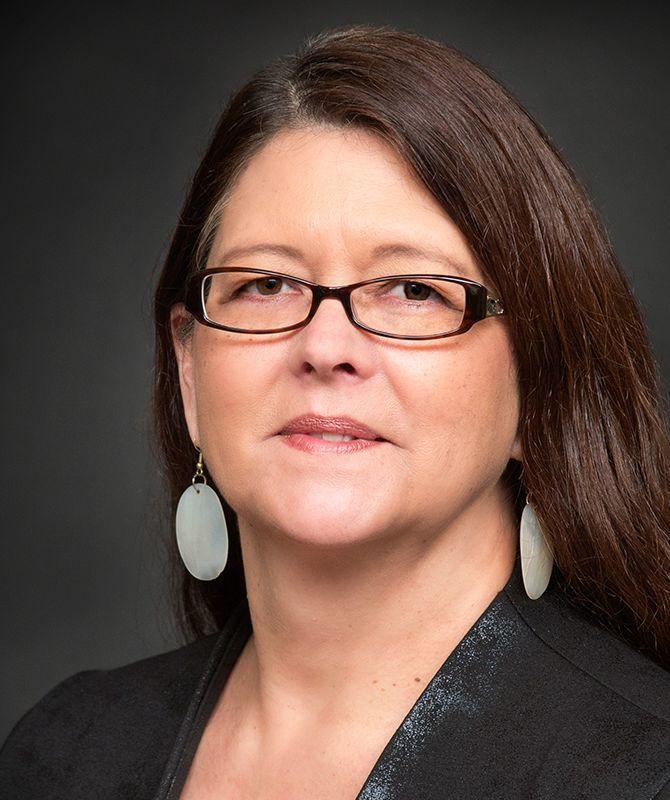 By Shelly Fyant
CSKT Tribal Council Chairwoman
"Somebody's Daughter" is a documentary profiling Missing and Murdered Indigenous People (MMIP) on the Flathead, Blackfeet, Northern Cheyenne and Crow Indian reservations in Montana. Hanna Harris, Shacaiah Harding, Ashley Loring HeavyRunner, Jermain Charlo, Kaysera Stops Pretty Places, and Hub Binion Williamson cases are featured in this one-hour film produced by the Global Indigenous Council which is premiering in Las Vegas this week at the second Native Presidential Forum. This film was developed, in part, to inform legislators about the MMIP crisis and promote comprehensive national legislation covering many aspects that aren't currently addressed, i.e. man camps, ships between US and Canadian waters, etc.
Jami Pluff, CSKT Policy Analyst, and I had a part in the making of this documentary and traveled to Tucson over the weekend to present a preview at the Tucson Desert Art Museum on Saturday. The standing room only auditorium began with a prayer from Chief Judy Wilson of the Neskonlith First Nation, east of Kamloops, B.C. She is secretary treasurer of the Union of B.C. Indian Chiefs. Dr. Ofelia Zepeda, a member of the Tohono O'odham Nation and a Regents Professor of Linguistics and interdisciplinary faculty for American Indian Studies at the University of Arizona, read two of her poems, one honoring her daughter and granddaughter and the other referencing the fire element relating to the resiliency of women. Recently elected (first female) Tucson Mayor Regina Romero spoke about Arizona legislation that was recently passed and said that through local efforts of a task force, she was committed to removing Tucson off the top five urban areas list for Missing & Murdered Women and Girls. Tucson is listed fourth behind Seattle, Albuquerque, and Anchorage. Billings is listed as fifth in the nation.
Naomi Miguel, also from the Tohono O'odham Nation, is an aide for Congressman Raul Grijalva from Arizona. She serves as Professional Staff for the Subcommittee for Indigenous Peoples of the United States, and spoke first on behalf of U.S. House Representative Raul Girjalva, then delivered her personal message regarding this crisis. I spoke after the film encouraging people in attendance to take action to share this message with people in their family, religious and recreational circles, as well as learn how they can support local MMIP efforts in their communities.
The Global Indigenous Council, an international Indigenous rights advocacy organization, and Nation Unsevered, are collaborating on a project entitled Indigenous Women and Girls: Empowerment and Self-Defense. This project is in the developmental stages and will provide a framework for four pilot projects using Emotional, Spiritual, Mental and Physical teachings that facilitators can personalize using specific cultural relevancy. The four projects will be the Confederated Salish & Kootenai Tribes, Northern Cheyenne, Billings, MT as an urban location and a First Nations collaborative in British Columbia. We worked on this curriculum all day Friday and Saturday after the film preview. Future plans include fundraising in order to host an immersion retreat to train the trainers (facilitators) which will take place in early June 2020.
"Somebody's Daughter" will be the feature film at the Indigenous Film Festival in Missoula on March 21, 2020. Mark your calendars. 
Keep your family members close. Safety of our women and girls, men and boys is our main concern. Educate your children on the dangers in our modern-day world. It's not the same world we grew up in.