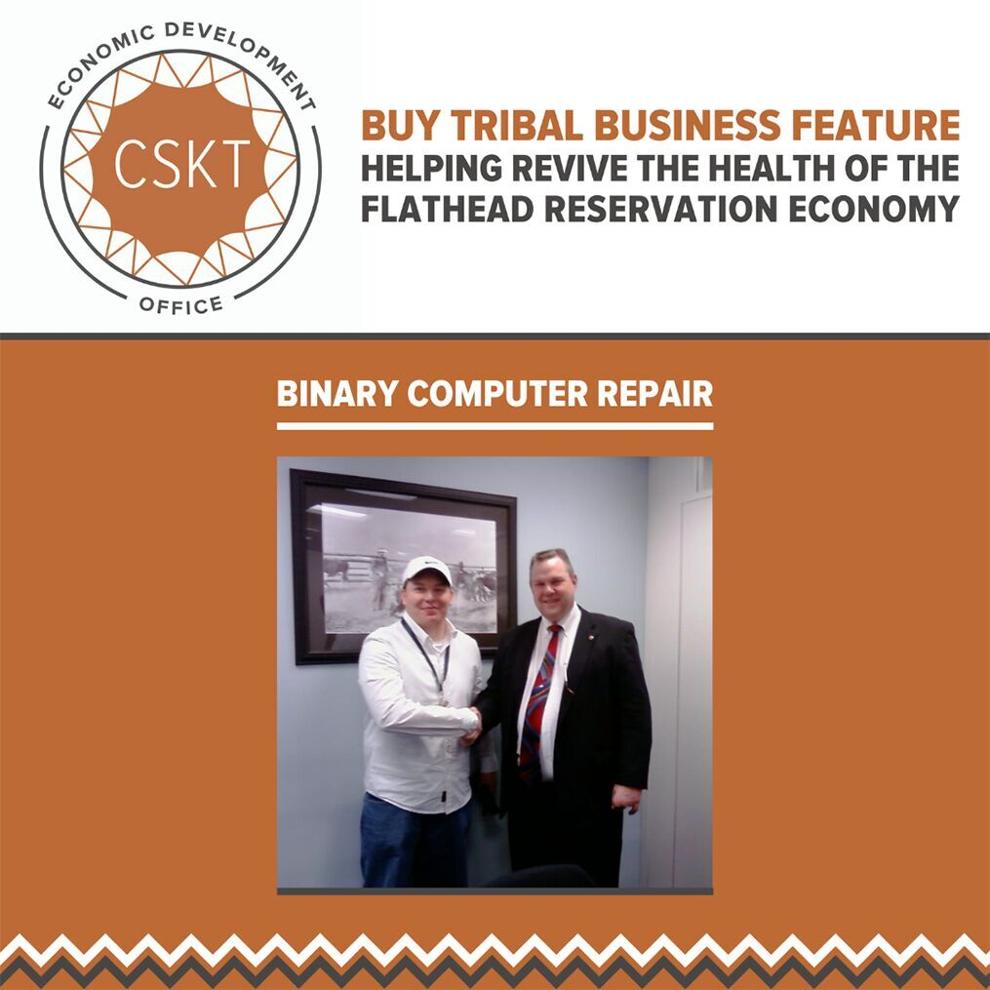 Charles Wells, a graduate of Salish Kootenai College's information technology bachelor's program and an employee of S&K Technology, recently launched Binary Computer Repair to provide the Flathead Reservation community with computer repair services. Wells launched his business to repair computers locally, so locals do not need to drive 60 miles to receive service. He credits S&K Technology's international success as a source of inspiration. 
"In a rural community with limited resources it's hard to make a decent living without having to move out of state or commute to Missoula or Kalispell for higher wage jobs," said Wells. "My dream is to see Natives be entrepreneurs and be successful locally."
Wells sees the Internet as a source for great opportunity to start a busines, allowing people to be successful no matter where they live. 
"It took me over a decade to see anything come to fruition," Wells added. "Some people dream and some people do. And I wanted to do it, so here I am."
Binary Computer Repair's website is coming soon! To inquire about Binary Computer Repair's services contact 406.675.0400 or email Charles Wells at crwells1979@gmail.com.