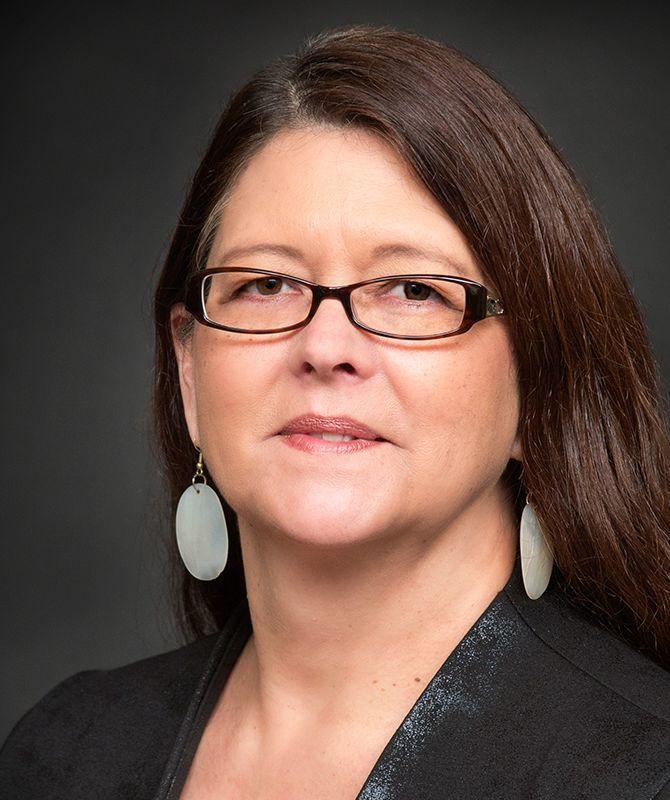 Message from the Chair 
In this change of seasons (which happened overnight!), it makes me wonder where the summer went. Many of us are still coming to grips with the Coronavirus and all that brought upon us in the spring, including staying home, sheltering in place, the partial tribal government shutdown, social distancing, masking up and washing our dirty hands. We have come to realize that we will never go back to that normal, instead we find our way through it all and hope for some normalcy in this new way of life.  
While I wasn't able to celebrate several birthdays, graduations and holidays, I stayed at home praying for good things for those friends and family members. I still believe that this Great Pause is for a good purpose, to give us time to reflect on what is truly important in our lives and reprioritize as necessary. Those losses and sacrifices we experience now are nothing compared to what our Ancestors endured. If anything, I have tried to learn to be more patient, more forgiving, and more understanding of others. We don't know what happens in another person's day or life, so to be judgmental or lash out to one another creates a chain of hurt feelings. Please be kind to one another.
Keep your focus. We will come out of this pandemic, stronger, resilient, more creative. I listened to my four-year-old Qene say, "when the sickness is over, we should go to the store and get a gum ball." She loves to put her quarter in the gum ball machine and watch it spiral down until she can lift the door and retrieve it. To a four-year-old, getting to go to the store again and get a 25-cent gum ball might be her old "normal". The summer she spent building a garden and harvesting it, riding her bike and making s'mores over the campfire…priceless. To her parents who kept her away from the crowds and home safe, Lemlmts! We keep a tight circle now so that when this pandemic passes, we can be there to celebrate all those birthdays, graduations and holidays with a better understanding of who we are and what is truly important to us.
Be patient. This too shall pass.