Indigenous comedian Tonia Jo Hall and rapper Shadow Devereaux take the stage at Ogden Park
Char-Koosta News 
MISSOULA — Monday, September 20 Missoula County Public Schools Native American Student Services, All Nations Health Center, and the University of Montana Health Careers Opportunity Programs (UM HCOP) proudly presented "Laughter is Medicine," which featured Indigenous comedian Tonia Jo Hall and a performance by CSKT member Foreshadow at Ogren Park at Allegiance Field.
D'Shane Barnett, Health Director and Health Officer at Missoula City-County Health Department, emceed the event; Elder Ernie Cut Finger led a prayer at the event.
"Father, thank you for everyone here, for our All Nations, and for the University," Cut Finger said. "We want to continue doing good for our people so that they will be safe. We need you Father to assist us with this matter at this time."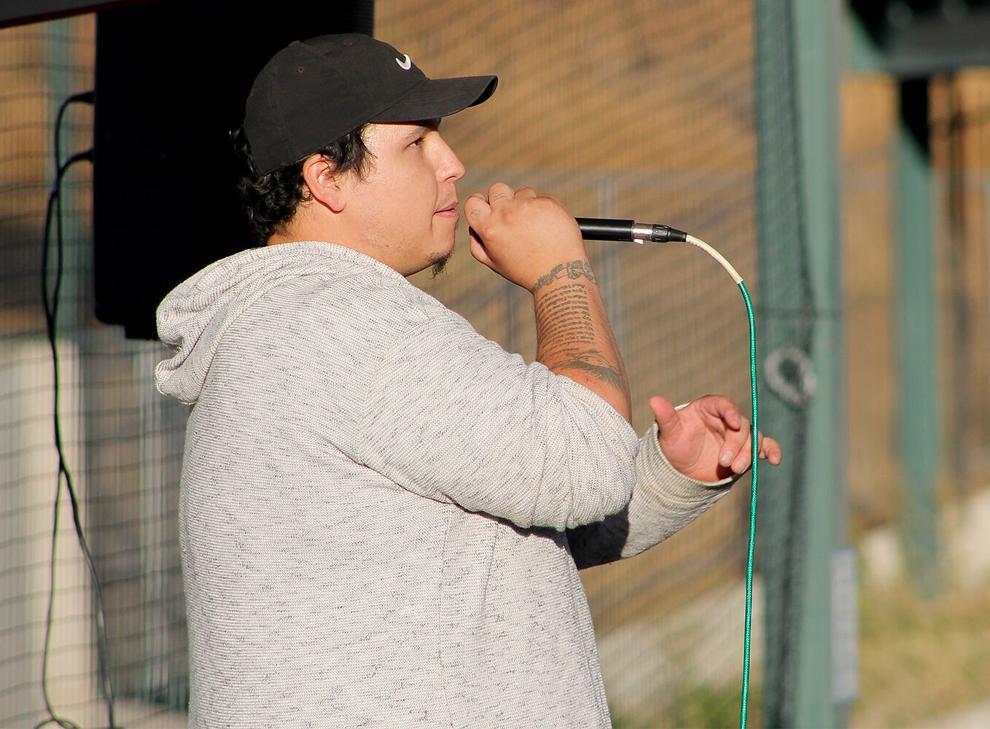 Shadow Devereaux, aka Foreshadow, kicked off the event by performing for the audience. He recently opened the New Wave recording studio in Missoula. "I am seeking to make a name for myself through my music and as an active member of the Native community."
Last summer Foreshadow released a song called "Protect Your People" which went viral on Facebook and has the most views of his content. "Stand together, we will be better in the end, I'm only reaching out, I got a hand I can lend, I hope you listen up, you catching onto the vibe, we only as strong as the weakest ones in the tribe…," lyrics from "Protect Your People."
Foreshadow will release a new music video for the song "Land Back" soon. "The University of Minnesota project Together Alone asked me to write about how our Indigenous ancestors had their land taken away from them, and now you know, every year we are reclaiming land," Foreshadow said. "Everyone, raise your fist in celebration."
Follow Foreshadow on social media @Foreshadow to stay up to date on his movements and work.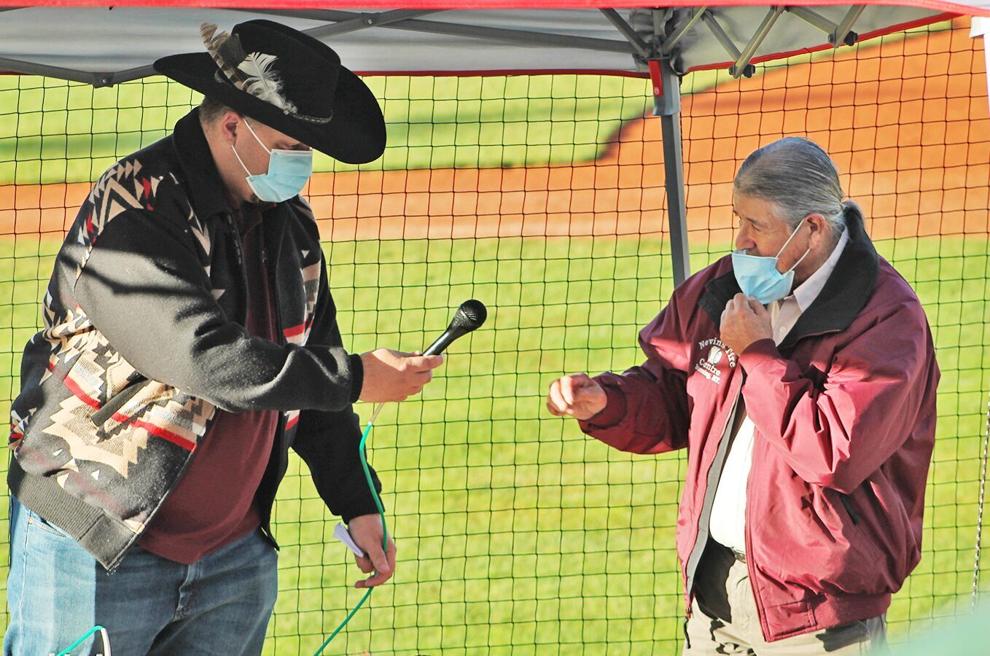 Comedian Tonia Jo Hall, aka Auntie Beachress, is a well-known figure in the Native American community. Auntie Beachress makes people laugh by using real-life experiences and Native humor. "In our Indian ways, they say, we always have those clowns and tricksters, and that's what your Auntie is, so don't do things like me, do the opposite," she said.
Auntie Beachress is the crazy auntie who has gotten into a few fights and spent time in jail. Auntie Beachress's Native humor made the audience laugh. Hall has a YouTube channel portraying Auntie Beachress, which can give you a good idea of who Auntie Beachress is.
The MCPS Native American Student Services Department is dedicated to assisting Native American students in achieving academic, cultural and social success to promote graduation and become successful lifelong learners. Since 2000, MCPS has been at the forefront of efforts in Montana to promote Indian Education for All.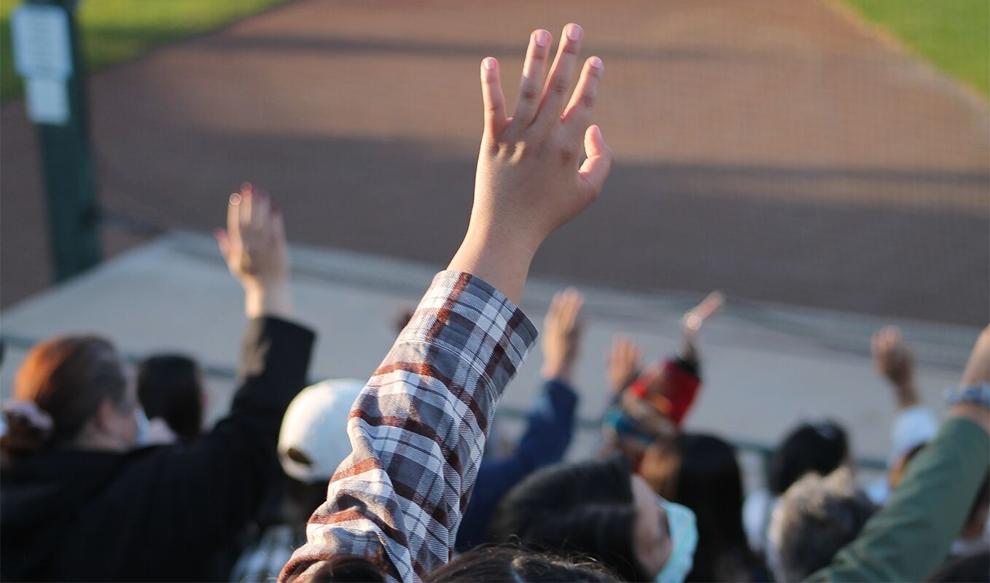 "We are excited to bring our community back together for in-person events, but we are constantly monitoring the pandemic and will make changes to our events as needed to keep everyone safe," said the MCPS Native American Student Services Department.
Native American specialists from the Native American Student Services Department host a community event once a month. Melissa Hammett, one of seven Native American specialists, was assigned to the month of September. Because of COVID restrictions, MCSP was required to consider alternative solutions/locations, such as the Paddlehead stadium, to ensure the safety of the community, students, and families who attend monthly events.
This September, the Native American Student Services Department collaborated with All Nations Health Center and a number of their programs, including Diabetes Prevention, Tobacco Use Prevention, Native Connections, and others. All programs, organizations, and individuals came together to support and contribute to the hosting of the "Laughter is Good Medicine" event.
More than 200 people attended the event. "I know a lot of people were scared because it was raining, but I am glad it turned out the way it did," Hammett said. "We were able to provide concession vouchers to students, and we did have gift card door prizes for those who pre-registered."
"We have events almost every month; our next event will be a carnival/round dance on October 29," Hammett said. MCPS Native American Students Services will host events for families and the community in the coming months, including a pow-wow in March. The events are listed on the mcpsmt.org website and on Facebook: MCPS Native American Student Services Department.