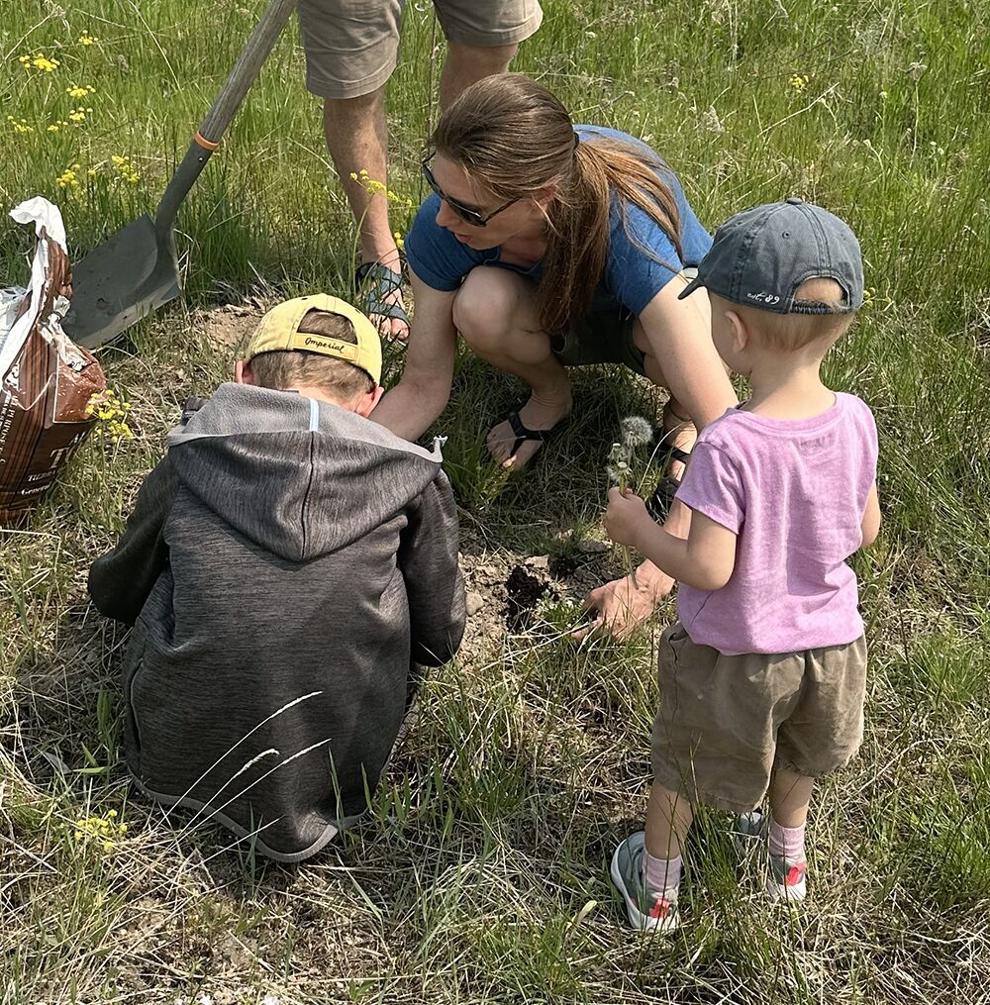 RONAN — Against the backdrop of the picturesque Mission Mountains View Point, a diverse group of conservation enthusiasts and experts gathered on May 18 to commemorate Endangered Species Day (May 19). Led by Kari Kingery from CSKT Division of Fish, Wildlife, Recreation and Conservation (FWRC) Wildlife Program, Derek Goldman from Endangered Species Coalition, and Brittney Clairmont from CSKT Natural Resources Department Pesticide Program, the event focused on the critical status of native pollinators and their imminent listing under the Endangered Species Act. 
Visitors were invited to actively participate in planting pollinator plants. The event also shed light on the unique wildlife conservation efforts undertaken by the Confederated Salish, Pend O'Reille, and Kootenai Tribes on the expansive Flathead Indian Reservation. With its vast landscape encompassing diverse habitats, ranging from alpine meadows to wetlands and sagebrush communities, the reservation serves as a sanctuary for a wide array of endangered species.
This year, for Endangered Species Day, their focus is on highlighting pollinators, specifically native bees that are proposed for listing as threatened or endangered species. The aim is to draw attention to the urgent need for conservation efforts to safeguard these vital pollinators and their habitats.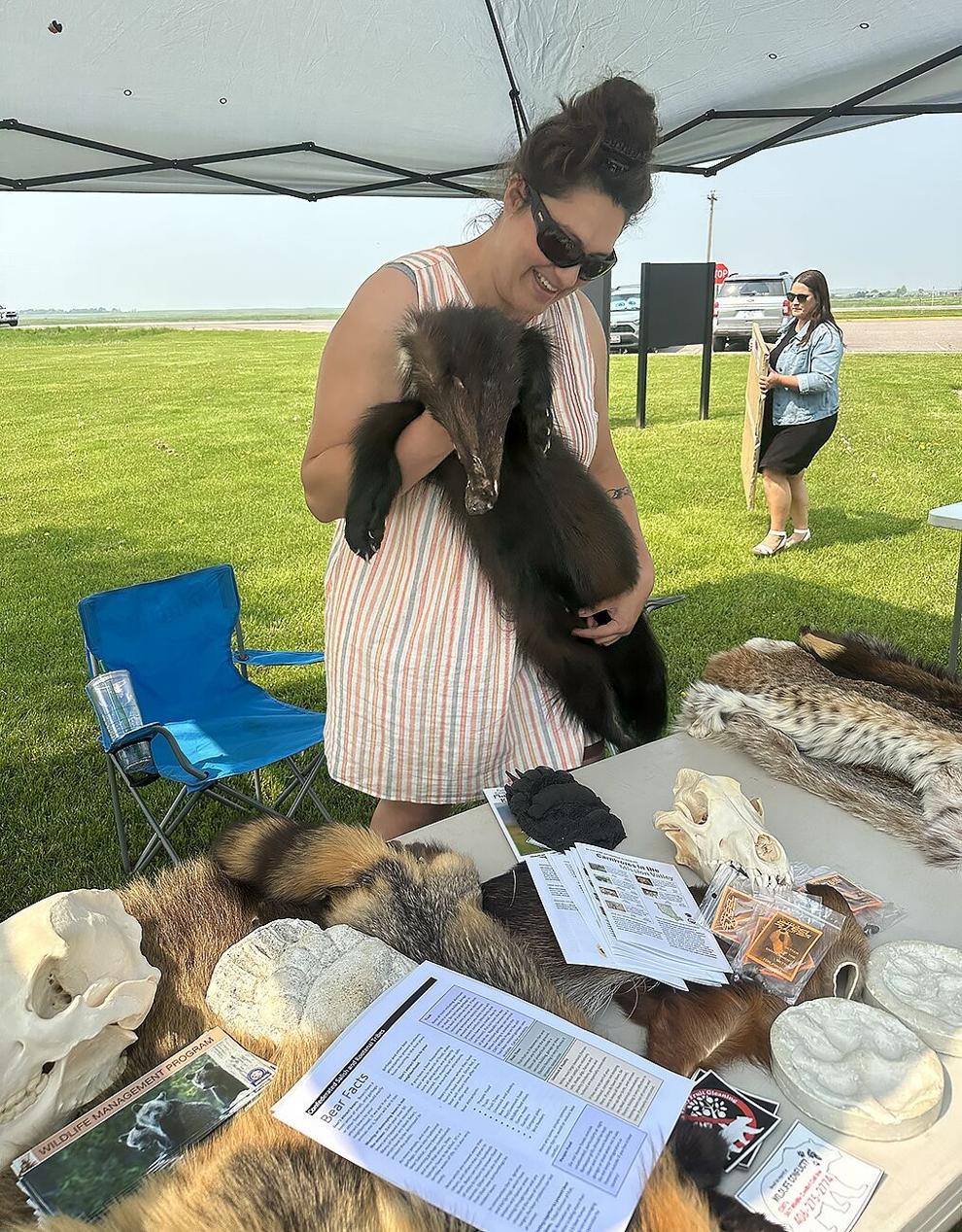 According to Kingery, a few native bee species are being proposed for inclusion  on the endangered species list.
At the Mission Mountain Lookout off Highway 93, over 70 pollinator plants were planted within the wildlife migration property. The event promoted active involvement in supporting and enhancing pollinator habitats.
"We are really making an effort to get folks excited about pollinators," said Kingery.
Pollinators including bees, moths, butterflies, bats, and hummingbirds, play a crucial role in the ecosystem by transferring pollen from one flower to another. They are vital for the economy as many of the food and drinks consumed rely on their pollination services. Without pollinators, fruits and vegetables would be smaller, misshapen, or take longer to ripen. In fact, 75% of plants exist because of pollinators.
Unfortunately, pollinators are facing a decline due to factors such as pesticide use, the conversion of farmland into pavement, varroa mites, and climate change. Clairmont emphasizes the importance of planting native species and avoiding treated seeds, as pesticides harm pollinators when ingested. She encourages people to check seed packages or consult with growers to ensure the seeds are not treated and recommends buying seeds from the local organization "Native Ideals."
Arlee-based Native Ideals operates a seed farm, cultivating and harvesting a diverse selection of native wildflower seeds. Their product line is geared towards individuals seeking to promote water conservation, bolster pollinator populations, and enhance wildlife habitats. Native Ideals offers seed packets for purchase, each containing comprehensive growing instructions, maps depicting native ranges, captivating color photographs, and custom artwork by Courtney Blazon.
Bees in particular are highly effective pollinators because they solely feed on flowers, fueled by sugar-rich nectar and protein-rich pollen. Different bee species show preferences for specific flowers, such as the Western bumblebee that rely on huckleberries for pollination. Native species like bumblebees, sweat bees, mason bees, and carpenter bees play a significant role in pollinating native plants, surpassing the contributions of honey bees in a hive. Preserving and protecting diverse bee populations is essential for maintaining healthy ecosystems and ensuring successful pollination of native species.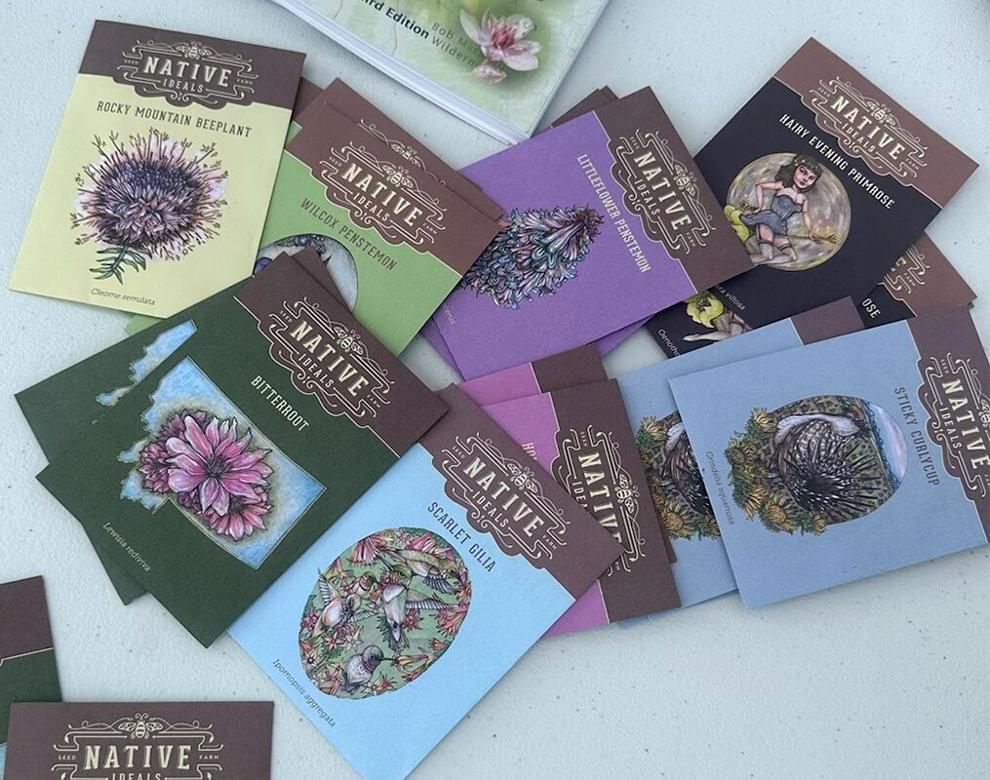 Bumblebees are a prime example of important pollinators in the area surrounding Confederated Salish, Pend d'Oreille, and Kootenai Tribes (CSKT). Despite their small size, bumblebees play a critical role in the pollination process of huckleberry plants, ensuring their successful reproduction and safeguarding the continuation of this cherished cultural and culinary tradition. Huckleberries, which are famous in the region, carry great cultural importance to the tribes of Montana.
To learn more about Native Ideals and their offerings, please visit their website at http://nativeideals.com/.