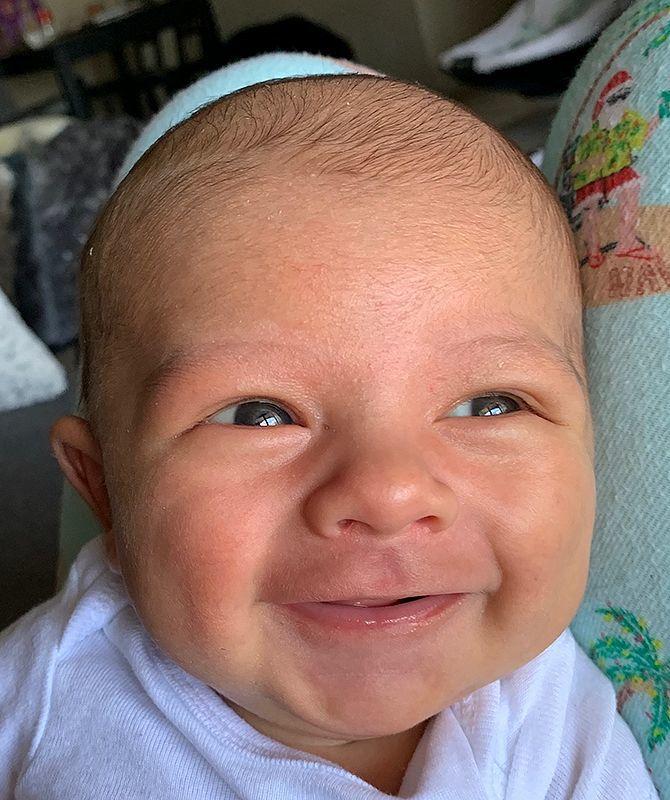 Wylder Charles was born at the Huntsville Hospital for Women and Children on January 1, 2020. He weighed 7 lbs. 4 oz. and was 19" long. His parents are Ershaunda and Shaun Quirk. He joins big brother Johnathan.
Maternal Grandparents are Brenda Iverson, Buddy Moran, Jodi Vendeville and Bruce Crawford; Great Grandparents are Anna Brotzman and Bud Moran along with Karin and John Butler. Doting uncles are Lawrence Iverson and Dylan Moran. Special angels are Great Grandmother Audi Moran and Great Uncle Roger Iverson. 
Paternal Grandparents are Marie Alcantara along with Dwight and Kathy Jolivette. Doting Aunt Angel Alcantara and uncles Dom and Byron Alcantara along with Daniel Jolivette also welcomed Wylder.