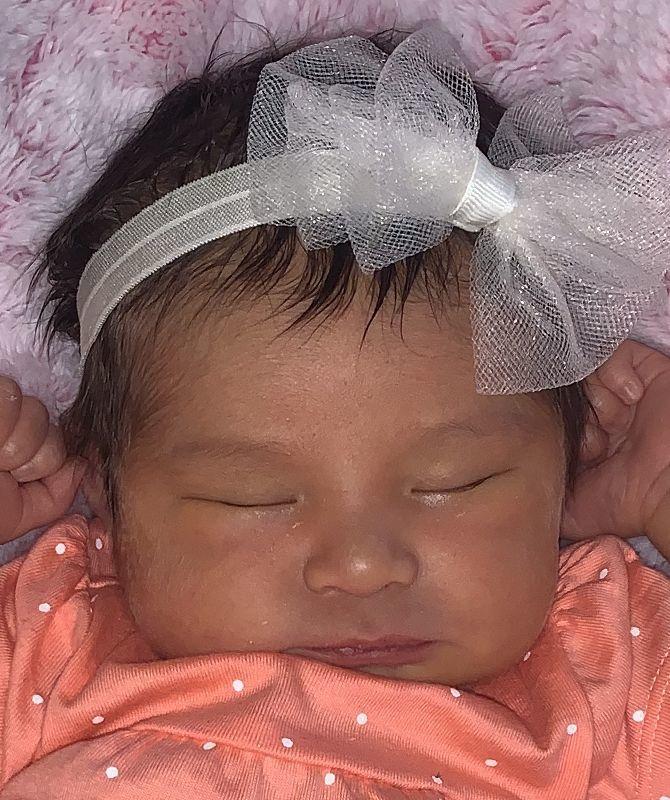 MISSOULA — Tainon Remi Monroe was born June 11, 2020 at Community Medical Center and weighed 8 lbs., 1oz. Her parents are Alyssa Rochelle Hendrickson and Gary Alden Monroe III.
Her sister is Matalí Grace Mae Monroe.
Maternal grandparents are Rena Dawn Finley of Missoula, Montana and Chad Joseph Hendrickson of Pablo.
Paternal grandparents are Gary Alden Monroe Jr. of Browning and Wyona Mae Old Chief of Cut Bank.