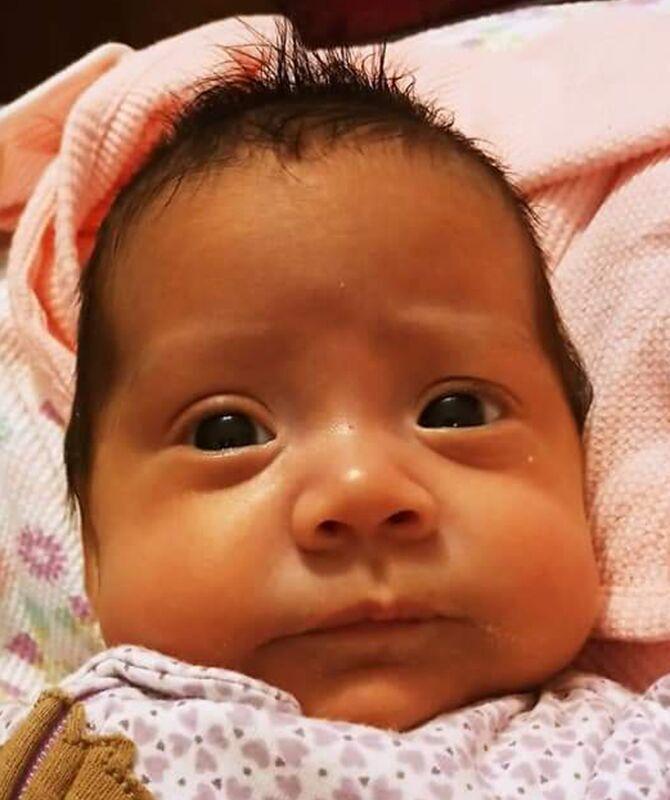 RONAN — Elli'jah JoeAnn Cahoon was born July 18, 2020 in Missoula, MT. She weighed 2 lbs, 8 oz.
Mestm is Elijah Cahoon of Ronan and tum is Felicite McDonald of Arlee.
She joins maternal siblings Laurenica Starblanket, Acacia, Vicente, Miimii (Margaret) and Micaiah LaRoche Maternal Siblings of Arlee and paternal siblings Elijah, Jr. (St.Ignatius), Naeloni, Jorren & Dayson Cahoon of Ronan.
Quene is Maryann Bird of Charlo, Sxepe- Joseph Cahoon of Ronan, Sile is Arnold McDonald, Sr. of St. Ignatius, Yaya is the late Margaret Sanchez of Arlee, Tupye is Clarice Charlo King of Arlee.