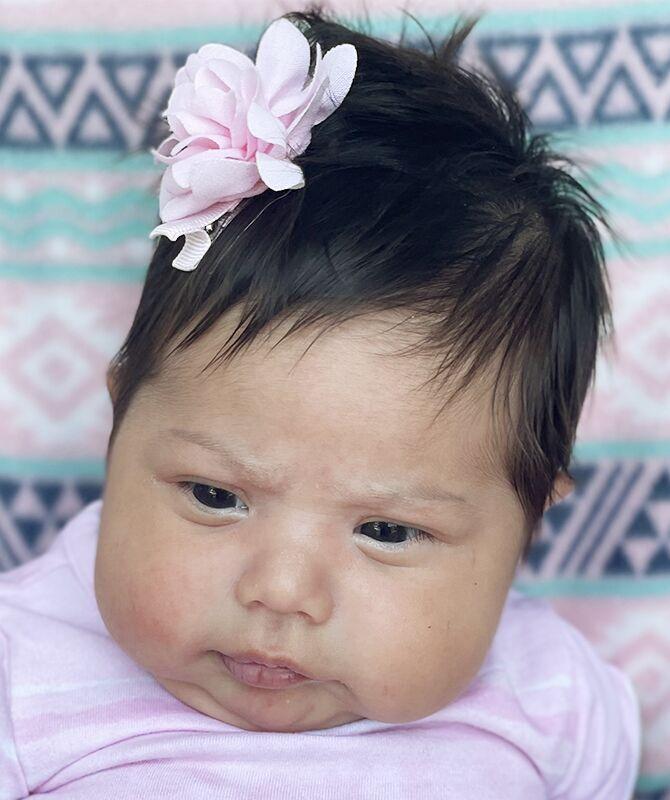 COEUR D'ALENE, ID — Elina Rain Gehrke was born on June 18, 2021 at Kootenai Health. She weighed 8 lbs 5 oz.
Parents are Wynonna and Chance Gehrke
She joins sister Olivia Gehrke.
Paternal grandparents are Christie Jordan of Scappose, Oregon and Arnold Gehrke of Nez Perce, Idaho; great-grandparents are Lynn Jordan of Oregon and the late Aloma Gehrke of Forest Grove, Oregon.
Maternal grandparents are Sioux Hendrickx and the late Cissy Johnson of Plummer, ID; Shelli and Bob Curley of Worley, ID. Tuma Johnson of Pablo, Montana; great-Grandma's are Ida Curley (Domnick Curley) of Worley, ID and the late Florence Johnson. Great-great grandma the late Helen Charlo.