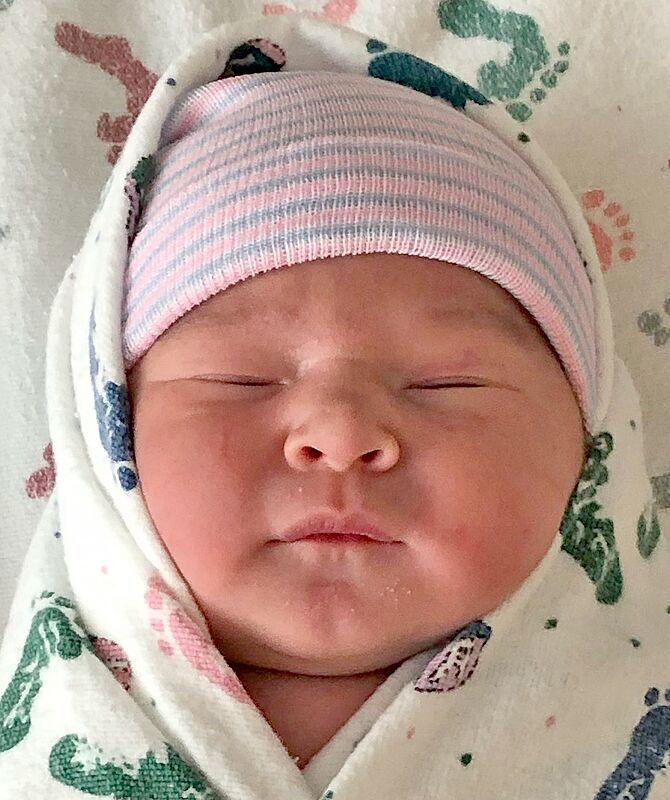 Aubrey Chenoa Riech was born on July 11, 2021. She weighed 8 lbs. 10 oz.
Her parents are Todd and Brittany Riech of Rancho Santa Margarita, California.
She joins her siblings Nathan and Carly.
Her paternal grand parents are Jack and Gloria Howlett Riech of Polson; paternal great grandparents are the late Eugene Howlett and Clara Bourdon Howlett.
Her maternal grandparents are Rich and Laura Borman of Festus, Missouri.